Athletic 1x1: Berchiche and little else
Disappointment in a Blind Athletic, with the central and goalkeeper erring more than in the entire season. In the middle of the thicket, Yuri was active and percutió by the left band.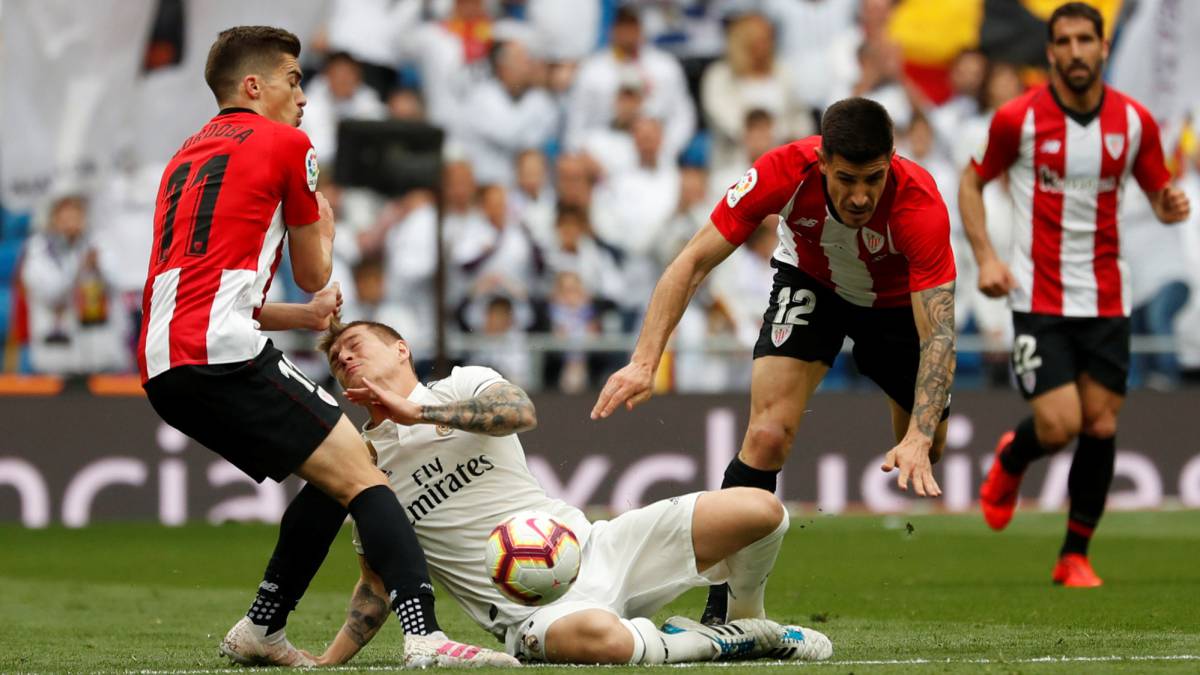 Herrerín: He did not have the afternoon. A false start caused the 2-0 and missed the hasty exit of the third with the bad luck that his clearance with the head hit in Yuri and the ball fell back to Benzema feet after passing Bale. It stopped a clear occasion of Brahim, that could mark the quarter, with a good intervention.
Lekue: It returned after two injuries and just 31 minutes in all the course. It started well, although it ended up overwhelmed by Asensio. Brahim made the envelope at the end and with the side deustoarra tired. Needs filming.
Yeray: Clueless, was overtaken by Benzema in the first goal of the head. It was not as good as in previous deliveries.
Iñigo Martínez: Also missed in the first goal of Benzema and although forceful, was loaded with a yellow and did not finish to be comfortable.
Yuri Berchiche: It was the best of the long lions Very active, involved in all the fights in the green and with protests to the referee. He hit the ball in Herrerín's ball clearance in the third goal preview.
San José: Dedicated to the cut, he barely appeared in the construction.
Beñat: In the current Athletic system just appears in the game for a player of its quality. He did not appear much before the targets.
Muniain: He played on the right side again, as against Rayo Vallecano. It was not thin, misplaced. In the second part he acted in the midfielder, with Raúl García heeling to the right.
Córdoba: He started with brio, but it was diluted. He saw a quick yellow. He ran a lot, but did not finish the plays.
Raúl García: Thick in the playmaker and in the band. He was protesting and saw another yellow that could condition him. He will not play against Leganés. Even so, he was the only one who headed in the hands of Navas and released a left-footed shot in the 74th minute after leaving Williams. Paró Navas.
Williams: It was not his afternoon either. Without spaces, it did not shine of 9. It drew a play of packing that finished without auction and it nodded a ball to door, that Navas removed with the foot. Very guarded by Vallejo.
Changes:
Aduriz: He left in double change in 75. He headed a high ball in the 80th after the assistance of Unai López.
Unai López: He played a handful of minutes, with a couple of centers measured as improvised extreme right.
Photos from as.com