ASO: "Nobody is going to stay out of the Dakar in Saudi Arabia"
The conflict with Qatar, Al Attiyah country, winner of last year, or restrictions on women sow doubts, although the organizers say there is no problem.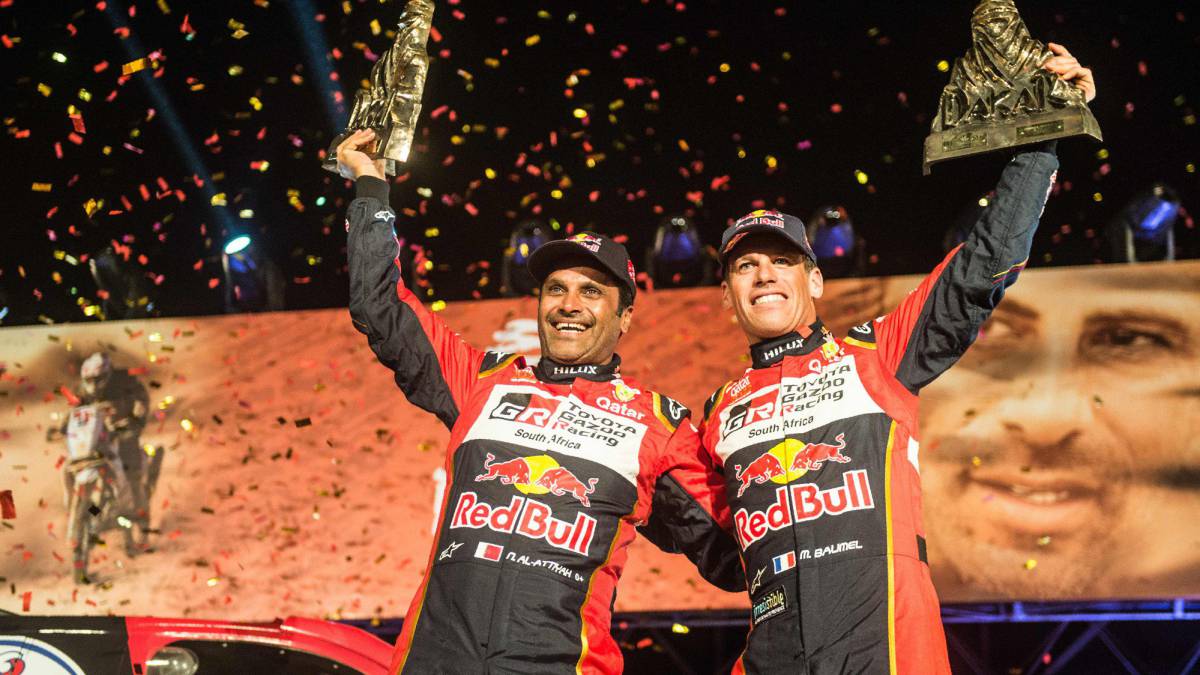 The arrival in Saudi Arabia has not been a bed of roses for the Dakar. Although the economic aspect is totally solved thanks to the 'petrodollars', there have been other problems derived from the situation of the country. But the organizers say they are completely calm about it, and they claim to have all the guarantees to take the next edition forward. The openness that is living facilitates the way. ASO did not want to go into details about administrative and diplomatic solutions, but they have confirmed that no participant will have problems to enter the country and participate in the rally.
The circumstance occurs that the winner of last year in the category of cars, Nasser Al Attiyah, is from the neighboring country, Qatar, with which Arabia has maintained a significant dispute for some time. It has even been speculate that it could not run because of the restrictions imposed on the Qataris, but nothing is further from reality. In fact, he was invited to the presentation, but: "He could not come because he had a test of the Middle East rally championship in Jordan," explained David Castera. "Nobody is going to stay out of the Dakar. If not, we would not come here, " finished the director of the Dakar.
The other big question was what will happen to women in a country where until recently they were banned from driving. "They only asked us to wear long trousers, but there is no other problem with women", said Laia Sanz, who at the same time confessed: "I did not really know how I should come dressed, and was somewhat worried about it, but the truth is that I have not had any problems. "
A logistics level, Castera acknowledges: " We will have a lot of work, but we do not worry about the country, which has already hosted the Formula E, Football, Golf or competitions Red Bull aircraft, and are therefore prepared. In fact, the trip is shorter, since in 15 days we can bring the whole caravan from France to Jeddah through the Suez Canal. " The agreement is for five years, but the new 'capo' of the Dakar has revealed that "From 2021 the route will open to other countries in the area", but without revealing what they would be.
Photos from as.com