Antunes, from the hospital after being operated: "Plugged in to achieve something historic"
The player was operated on at the CEMTRO clinic by doctors Leyes and Martín of rupture of the anterior cruciate ligament of the right knee. 6 months of sick leave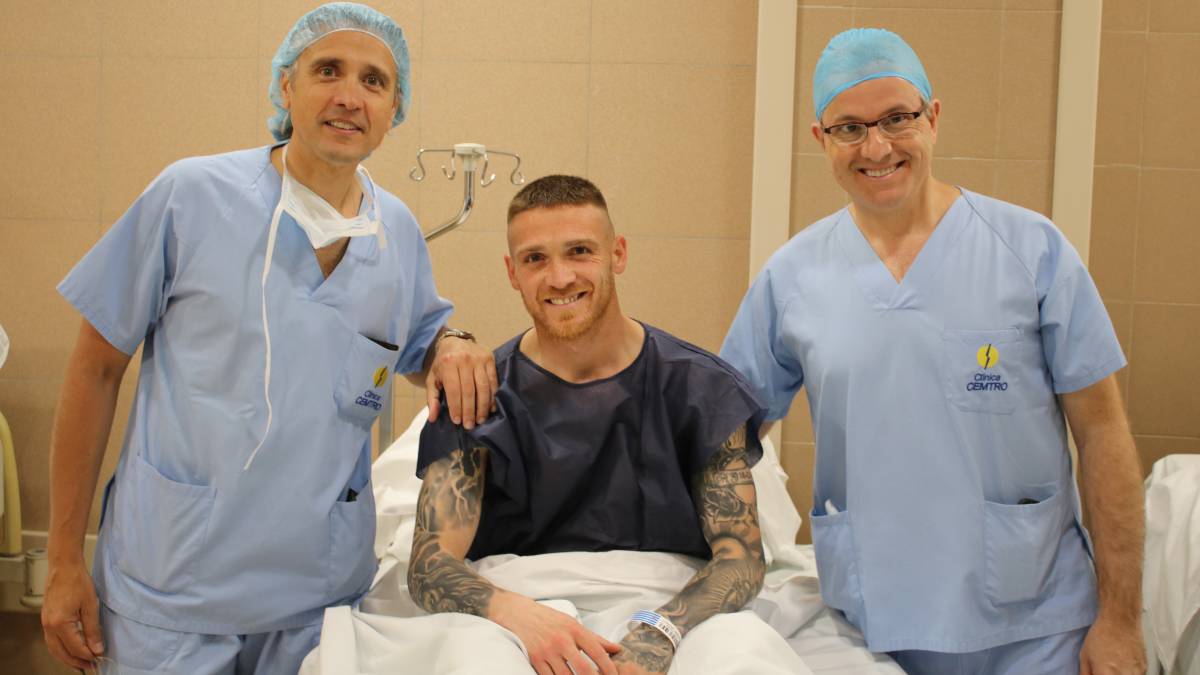 Antunes, left side of Getafe, has been operated in the CEMTRO clinic of a rupture of the anterior cruciate ligament and an internal lateral sprain of the right knee. The intervention has been practiced by doctors Manuel Leyes and Eulogio Martín, being accompanied at all times by the doctors of the azulón club, Cristopher Oyola and Ana de la Torre.
The injury will keep him away from the playing grounds for approximately 6 months, what is lost what remains of the season. The surgery consisted of "a reconstruction of the anterior cruciate ligament and regularization of the external meniscus," as doctors Manuel Leyes and Eulogio Martín have said.
Antunes has been optimistic after the intervention and wanting to return to the competition, thanking the support received these days. "It is always difficult to have surgery and stop, but the truth is that from the first day I have recovery in my head. Doctors Leyes and Martin have told me to be calm and that everything will go well. It is essential to receive the support of the team, the people around you and the fans, "he said.
The defender has also had words about the final straight of the League and the possibility of qualifying for the maximum European competition: " It would be very special to get it with a team like Getafe, where nobody expected it. And more after so many bad words towards us and our way of playing. Everyone is plugged into the goals and getting something historic for the club, and I hope everything goes well. "
Photos from as.com