Andrei is Calleja's tenth debutant since joining the team
Four of those ten are fixed in the first team. This campaign the Alcalano coach has made debut, among others, to Samu Chukwueze or Manu Morlanes.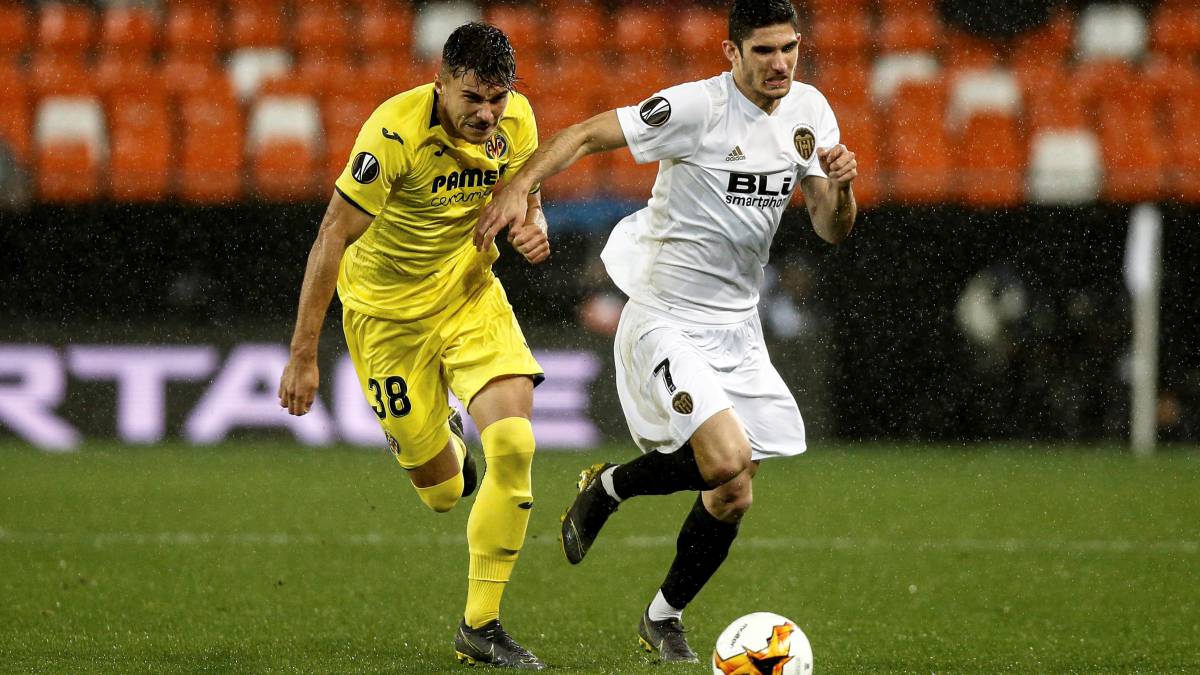 Late Andrei Ratiu debuted this Thursday at Mestalla, being one of the team's highlights despite his youth. A debut that is the tenth player of the yellow quarry that opens in the first team in the hand of current coach Javier Calleja, which is a prominent number. Thus, the Madrid coach continues to have the young values of the quarry, regardless of competition or need. But above all, it stands out that of those ten players that made debut, there are already four that are fixed in the first team, and also two other players have definitely arrived with the Madrid coach, although they did not debut with him.
With this, last season already premiered with Calleja the players: Ramiro Guerra, Dario Poveda, Genís Montolio, Ander Cantero or Dani Raba. Of which have already stayed in the first team of fixed one of them, as is Dani Raba. It should be noted that in the case of Miguel Llambrich, his debut took place under the orders of Marcelino García Toral, but it is Calleja who has incorporated him into the first team in a definitive way. Something similar has happened with Alfonso Pedraza, which debutó with Marcelino, but it is Calleja that really incorporates to the first team in a final way.
Mientras, campaign, the coach has already given the opportunity in official match to players like: Xavier Quintillà. Sergio Lozano, Samu Chukwueze, Manu Morlanes and Andrei Ratiu. Of which the footballers Samu Chukwueze, Xavier Quintillà and Manu Morlanes are now fixed in the first team. This means that despite the difficulty and the bad time of the team, the coach is still betting on house players and giving them entrance without fear of four of them. Something that has already happened other times, especially with another coach from the house like Juan Carlos Garrido, who added more than a dozen players in his first two campaigns. Names like those of Mario Gaspar, Mateo Musacchio, Marco Ruben, Jaume Costa, Joan Oriol, Cristobal, Simón Moreno, Matilla, Jonathan Pereira, Catalá, Kiko Olivas, Moi Gómez and Marcos Gullón, among others were those players who came from the quarry .
Photos from as.com