An Imperial Caruso (32 + 10 + 5) gives the victory to the Lakers in the derby
Even LeBron was startled by Alex Caruso's great game. The encounter does not serve almost nothing to the Lakers, but it is negative for its rival.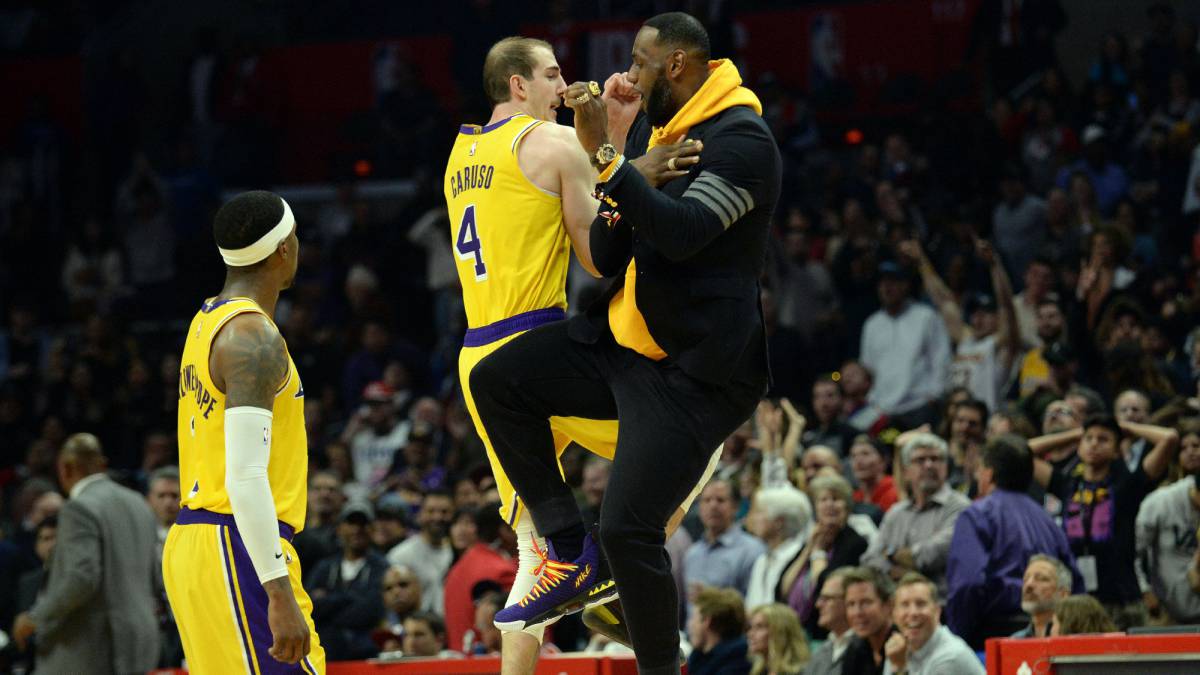 The Lakers are not for many joys in this end of season, one more disastrous for the bag, but some wink for the future is always positive. That happened in the last of the four Los Angeles derbies that are contested each season: victory as visitors to the Clippers by 117-122.
The Lakers came in addition to playing against the Warriors the night before, but did not wrinkle and returned to win at home of the Clippers (they did it in the game in which LeBron James returned from his - until now - most important injury).
The man of the match was Alex Caruso, who has been chaining good games in recent times and before the city's rival put the icing on a streak that could allow him to remain in the team for another year. The outside went to 32 points, 10 rebounds and 5 assists in 38 minutes. "What a way to play, brother," James said in his social networks after the meeting.
A The Lakers do not affect this victory in any way in the classification, but their neighbors. The Clippers are sixth with 47-33, but with a game more than the Thunder and with a victory more than the Spurs; they are their rivals not to fall in the eighth place, which will almost certainly mean a confrontation in the first round of the postseason with the Warriors.
Photos from as.com