Alonso will only run the 24H of Le Mans in the WEC in 2020
The Spanish hopes to get the championship this season and by 2020 has other plans that would only allow him to play the 24 Hours.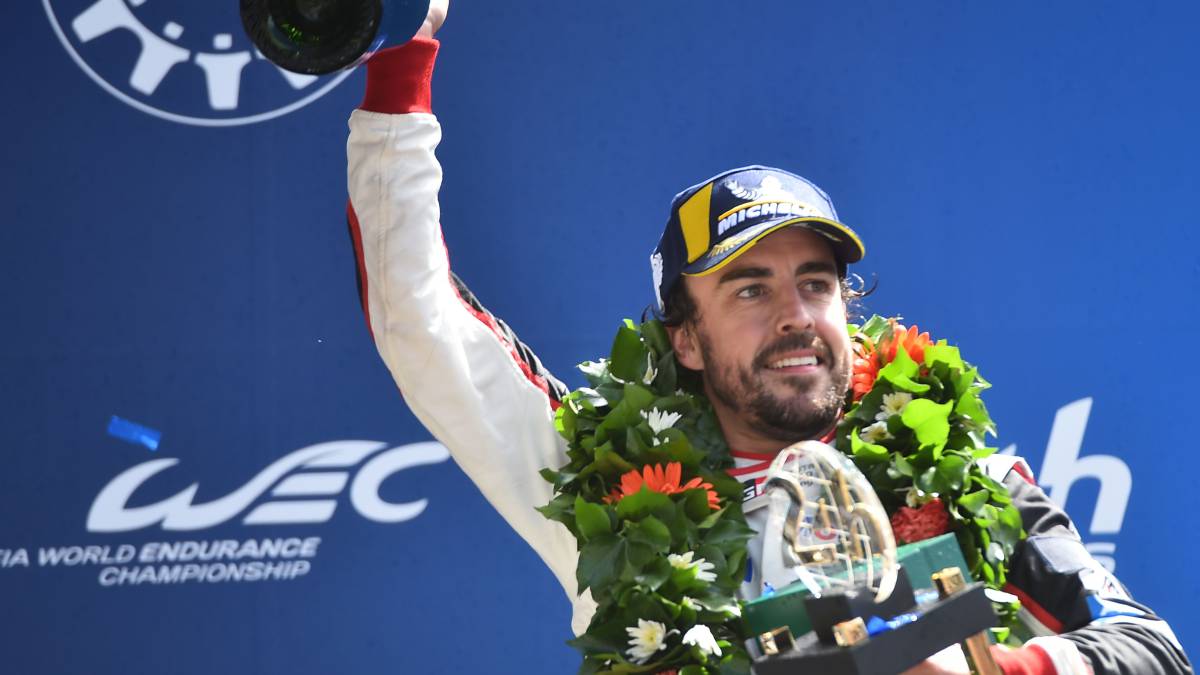 Will Fernando Alonso rest again? The biggest driver that has ever given the Spanish motoring, although perhaps Carlos Sainz has a seat at the same table, will change life again in 2020.
El Asturian aims to win this year the Indianapolis 500 to complete the Triple Crown after Having achieved the victory in his debut in the 24 Hours of Le Mans with Toyota last year, having taken the 24 Hours of Daytona with Cadillac this season and predictably wants to go further and sign up for the new Dakar in Saudi Arabia with the Japanese brand and , predictably, with his friend Sainz as a teammate. That is the first goal of next year at this time, although it is not yet closed, but what is virtually certain is that it will not continue in the WEC unless things change a lot.
Y is that Alonso has other plans for the next year, plans that will not allow you to contest the Resistance World Championship in full as you have done this season. However, he would like to participate again in the 24 Hours of Le Mans, a race he has been in love with for a long time, when he was driving for Ferrari and was in charge of giving the starting signal. Even more after his triumph last year with Toyota with Sebastien Buemi and Kazuki Nakajima as teammates. A few days ago we informed about the possibility of Brendon Hartley being the substitute of Fernando for the next season of the WEC in Toyota and it is true that the negotiations are very advanced, but the possibility of Alonso competing in Le Mans, even with the team Japan, is as we have been able to know from well informed sources, on the table.
Respect to those plans for next year, beyond the Dakar, are still an unknown and go through many possibilities, including a season in IndyCar or ... Alonso said in Sebring he would have to go back to F1 to rest after all he is doing this year outside of the big prizes. Will he rest again? We will see.
Photos from as.com