Alonso on the failure of his McLaren: "We expected it"
The orange car was stopped on the installation lap during the 500-mile test: "We lost time, but we go step by step, gaining speed."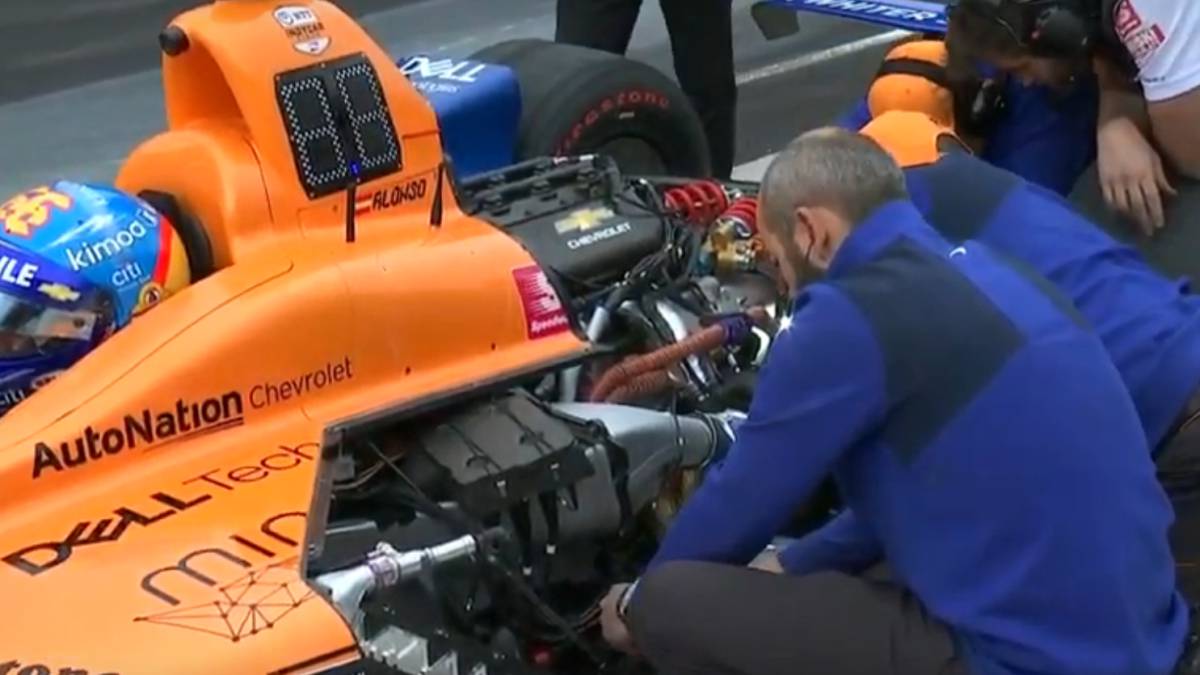 Zak Brown said recently that a lap would be enough for Fernando Alonso to be quick again in the Indianapolis Oval. But perhaps what the McLaren CEO did not have is that in that first round in the Indianapolis Motor Speedway the orange car with Chevrolet engine was stopped by software problems.
A problems that Alonso explained after the first collective tests, in the that the rain delayed the sessions: "If we had done that installation round at noon (Indiana time), we would have discovered those problems and had time to work in the car, but the rain delayed everything" , commented the Asturian driver .
"Obviously we lost a bit of time at the beginning, but this was more or less expected because, as I said, it's a completely new chassis, a new car." We were hoping to move slowly, step by step, and make short runs at the beginning. This is what we did, the plan was to keep gaining speed and complete all the checks, with each round, we discovered new things, per or at the end we had very little time on track, so it is difficult to say if we have a competitive car ", analyzed Alonso for Motorsport.com.
But despite the setbacks and the difficulty of the project, with a new car made in Woking with Carlin's punctual support, the McLaren do not lose their optimism ahead of the race on May 26: " What we need is more time on the track and I am sure that we will recover those laps in May. We have to do everything ourselves, not just the configuration, but coordinate operations, strategy, tire management and comfort in terms of precision, grip. .. basic things that were already prepared with Andretti. You save a lot of time. In 2017 we followed what we knew worked. On the one hand, it was easier, but now we can discover new things. The goal now is to make sure the car is fast. We have two weeks and a lot of work to do, "concluded Alonso, who will return to the track next May 14 with more free practice.
Photos from as.com