Alonso flew in Texas at 372 km / h
The Asturian tuned his McLaren in a small oval and with great depth and ended up rolling normally and good feelings.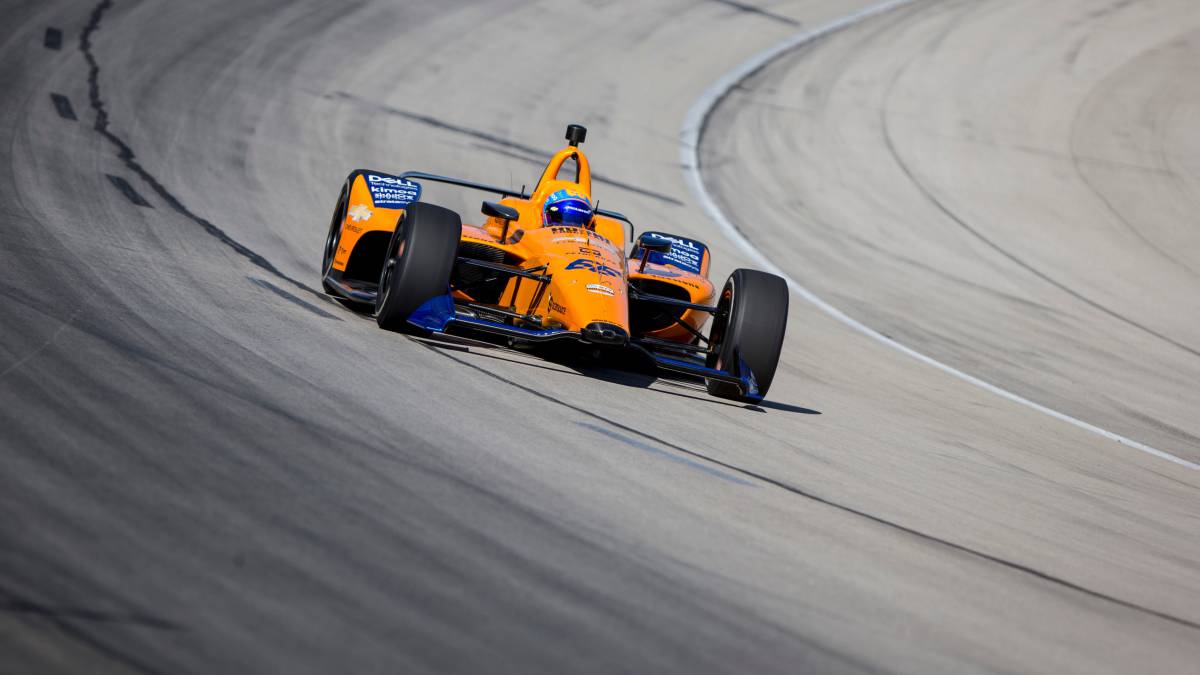 A bullet orange? Asturiana That's what someone called it when he saw Fernando Alonso flying at 372 km / h in the oval of Texas Motor Speedway with the McLaren of the Indianapolis 500. The beginning was not easy, in fact they had planned to start at eight thirty in the morning and until eleven the car was not put on the track, from there tests and more tests and some problems especially in the first hours, but then in the afternoon they rolled normally and even the Spanish driver was able to squeeze the car to a certain point until reaching high speeds in the oval, according to our sources.
We are talking about a circuit with a small oval, but with a large cant, twenty degrees in curve one and two and up to 24 in three and four, this makes the sensations similar to Indy but, on the other hand, when Alonso returns to the original oval will have to continue adjusting many things of the car.
In the beginning, from McLaren, they thought to work all night to get the car ready and start as soon as possible, but the circuit was closed and there was no way to open it, so that they had to postpone the beginning, although afterwards they also finished later.
In test there were barely as witnesses a Spanish amateur, the official television of the IndyCar in addition to mechanics, engineers and McLaren personnel. Top Secret.
Photos from as.com