Alonso and his future with Toyota: between the Dakar and the WEC in 2020
The Asturian shuffles the options of the Raid and the Resistance, although this depends on its results this year, with the Japanese brand.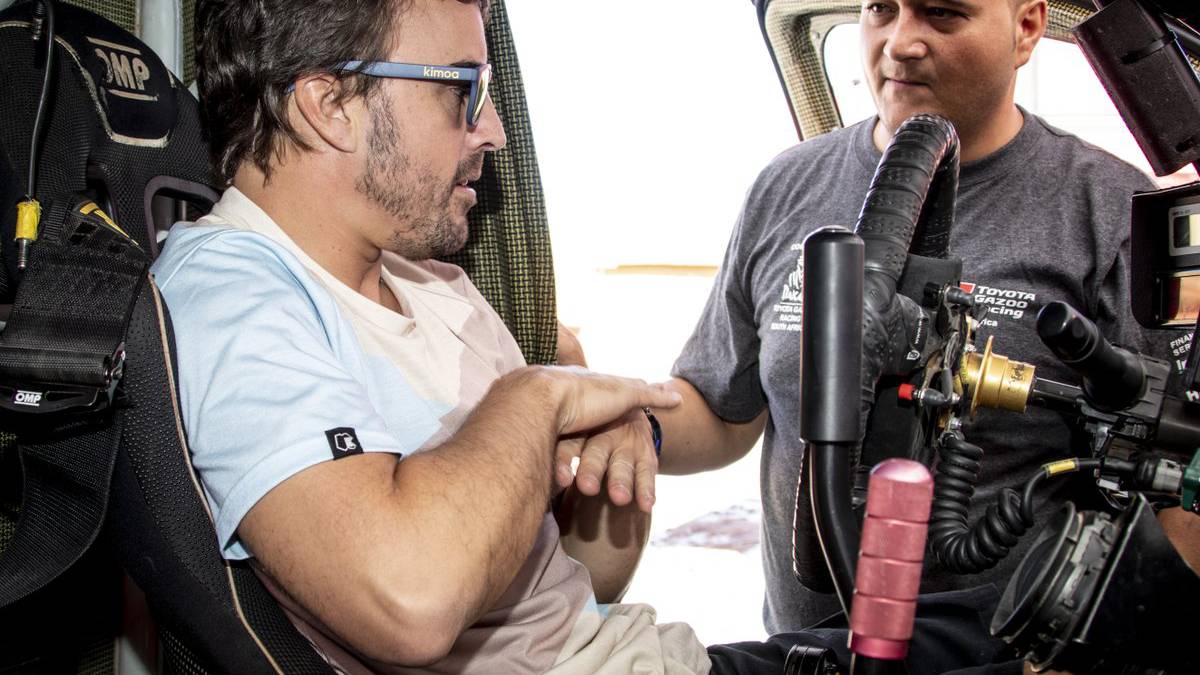 "It will be in Toyota, but we will not see in which Toyota" . It was said by Rob Leupen, one of the most responsible of the Japanese brand in our midst over Fernando Alonso, but it is more a sensation than anything else, although he left other possibilities. Other options. The reality, although the future of the Spanish pilot is usually a recurring theme in international media, is that has not yet decided anything, at least it is what they confirm from their environment and also from sources of Toyota.
Alonso on the table various options and in the most varied disciplines of the motor world, from the rally to the Dakar through the Nascar and of course the WEC, in any case with Toyota. But there is also the project linked to McLaren IndyCar, Nascar with Chevrolet and ... of course an eventual return to the Formula 1.
In the beginning Alonso's intention was to be in the World of Resistance until 2022, initially with Toyota, but also McLaren has a project to enter the WEC with the new cars with the 24 Hours of Le Mans as the main objective. But the Asturian genius has seen during this time some things that have not finished him like in the team with the incident of the race in Shanghai, when a decision of the team left without victory to their car when they had it, as a culmination. And is that sometimes from Toyota have tightened to the maximum in the opposite direction, just to make it seem that the initial suspicion that they had a predilection for victories was true. Total equality between pilots. Perhaps Alonso has felt at some point that this equality has gone beyond what is owed against him, although he has never made a pronouncement in that sense.
In any case Alonso's continuity with Toyota in the WEC also depends on the results, if it finally wins the World of Resistance and if it wins the victory in Le Mans, which would be the second consecutive.
Fernando is already negotiating with Toyota since they finished the 1000 Miles of Sebring, but the final decision is not taken. And it has many options. To choose.
With regard to Toyota is true that, in the case that Alonso decides not to follow, have already contacted Brenda Hartley, ex-pilot of Toro Rosso in F1 and world champion of Resistance, one of the best in the specialty . We'll know soon ...
Photos from as.com