Álex Telles, injured on the hip after throwing a penalty
The left side of Porto, and tried by Atleti to strengthen his defense, scored for his team against Braga but had to be replaced.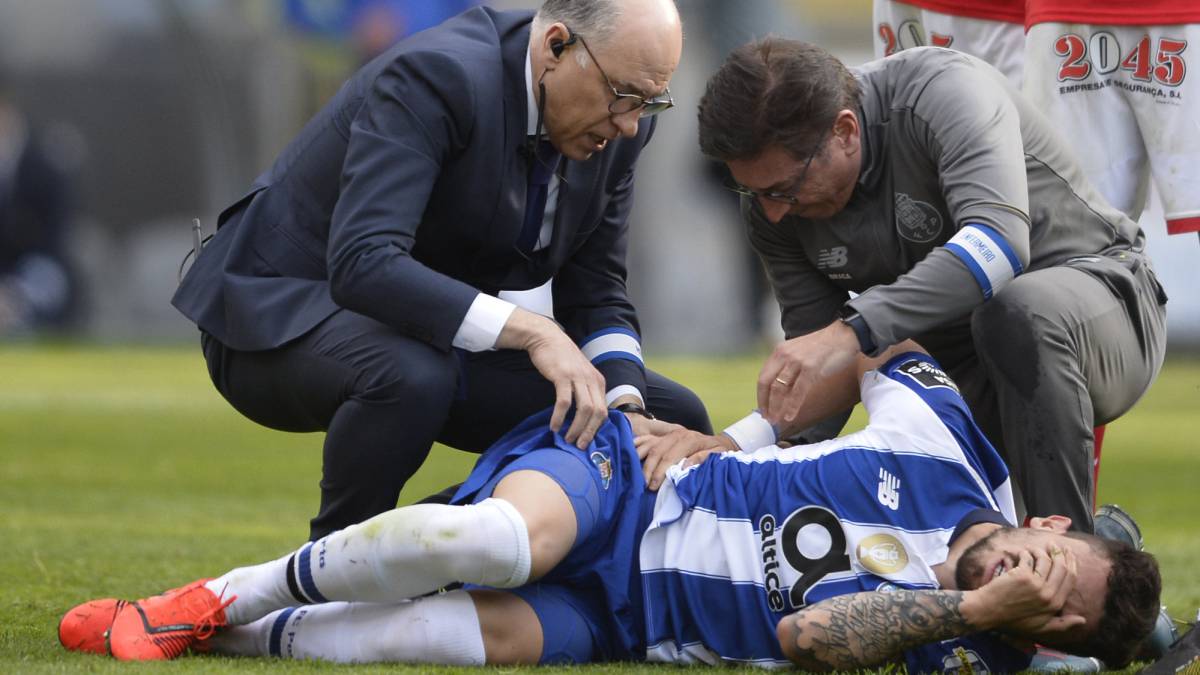 The Brazilian side of Porto Álex Telles suffers a hip burstitis that occurred after the launch of a penalty in the match played last Saturday against Braga. The South American defender, who on 23 March made his debut with the absolute national team Brasil, fell to the ground as soon as he executed the shot from the eleven meters and had to be substituted. According to the report to EFE, the injury of Alex Telles, former player of the Inter Milan and spoken of as the next reinforcement of the Atlético of Madrid, is not serious although the time of recovery is still unknown. There is no confirmation that the Brazilian, partner of Iker Casillas and der Militao, can play against the Liverpool the Champions League quarter-final match to be played at Anfield Stadium.
Photos from as.com