Alberto, one of the 'parapenaltis' in the history of LaLiga
The goalkeeper of Rayo has stopped four of the six penalties that have thrown him in his stage in the team Vallecano and Sporting (66.67%).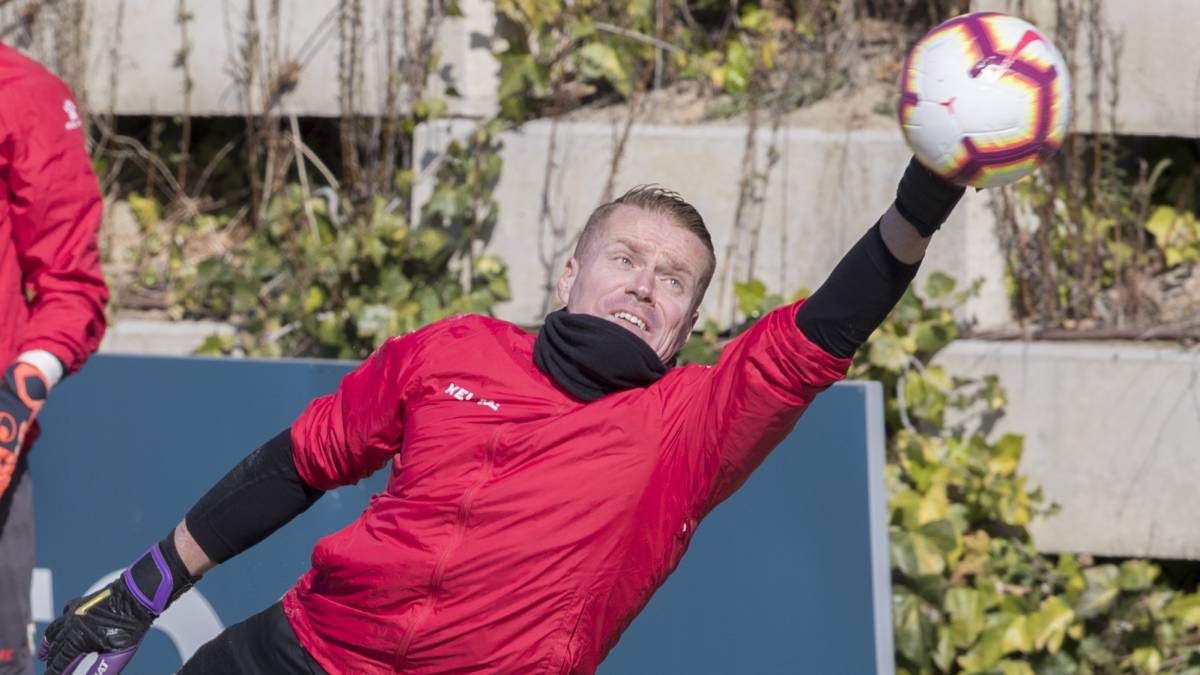 Alberto is sweet. The goalkeeper, relegated to the bench in the last months of Míchel in the Rayo, has returned to ownership with the return of Paco Jémez. The confidence deposited by the coach in the Catalan goalkeeper in the last two games is being backed at all times by the level of the player. Confidence, leadership and reflexes.
The penalties, the most unfavorable facet for most goalkeepers, is where Alberto is shining the most in this new stage under Rayo. Two consecutive maximum penalties stops: first, Valencian Dani Parejo in the victory of Rayo in Vallecas and second, Raúl García with stop to the shot of Yeray later.
Alberto is one of the 'parapenaltis' of LaLiga, and the statistics back him up. Alberto is the second goalkeeper with the highest percentage of success (66.67%) , second only to the Mono Burgos (75%), if we count those goalkeepers who have suffered five or more maximum penalties. Six penalties have been thrown, counting his stage in the Vallecano team and in Sporting, of which he has stopped four.
The leader of this ranking, Mono Burgos, stopped six penalties of the eight that he threw in his stages at Atlético of Madrid and Mallorca. However, if we talk about 'parapenaltis' in LaLiga, Diego Alves comes to mind. The Brazilian stopped 22 penalties of the 49 that were thrown at him, one went out and the other went to the crossbar (44.90%), according to the study of Vidal Viñarás, partner of CIHEFE (Center for Spanish History and Statistics Research) .
Photos from as.com