Alarma Morata: retired from Atletico training
Diego Costa, Lemar and Griezmann did not work with the group. The striker began the session with his teammates, but abandoned it only fifteen minutes after the start.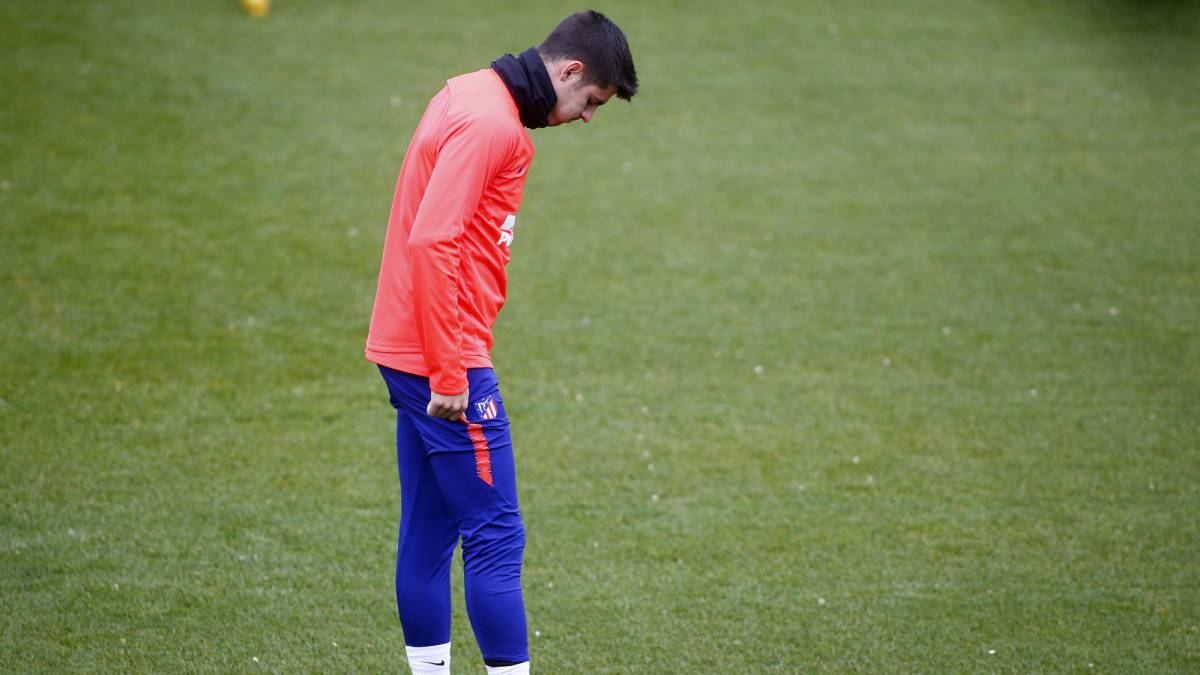 El Atlético returned to work after the defeat at the Camp Nou. Simeone could not count on Griezmann, with permission due to his second paternity. The Frenchman was not with his companions. Neither Diego Costa nor Lemar were there. Both performed differentiated work. Costa played at the Camp Nou, until he was sent off in the 28th minute. But he came to that game after having overcome a muscular injury in the thigh. The Spanish-Brazilian striker has worked in the gym.
Lemar, for his part, missed the match against Barcelona and remains convalescent. In addition, Morata, who started the session with the group, had to leave when the first fifteen minutes of the session had not yet been completed. The striker arrived touched the Camp Nou shock, had a sprained right ankle, but recovered quickly to not miss the game.
Morata went to locker rooms.
After a few minutes on the lawn, Morata has not had good feelings in the joint and, as a precaution, has decided to retire to work with the physios in the locker room. For the clash of Celta next Saturday, Simeone has safety with the losses of Giménez, Thomas and Diego Costa, all by sanction. We must see the evolution of Morata.
Photos from as.com