69 Hayden joins three retired numbers: 34, 65 and 58
It will be tomorrow at the Las Americas circuit, a fact that had previously only happened with those of Schwantz, Capirossi and Simoncelli.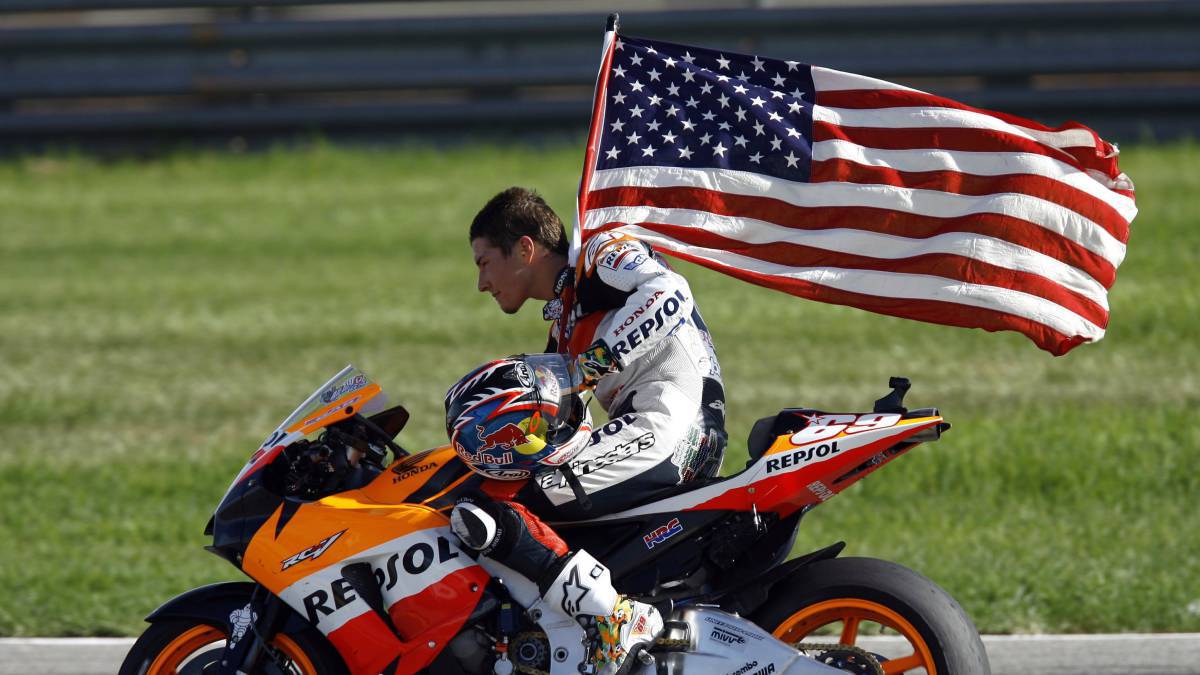 In May of 2017, in a traffic accident in Italy, while training on a road bike, was always Nicky Hayden. The American was then enrolled in the World SBK, where he had achieved a victory, but only Major sports legacy was in MotoGP, where he will pay tribute this weekend at the Las Americas GP. Several will be the acts in honor of the champion of the queen class in 2006, but undoubtedly the most important will be the withdrawal of his number 69 from the grid, so that no one else can use it.
An the purest NBA style, that characteristic 69 of Kentucky Kid will be retired along with three other dorsarles who had previously retired, so there will be four. The previous ones were Kevin Schwantz's 34, Loris Capirossi's 65 and Marco Simoncelli's 58. Of these three, only the Texan was the 500cc class champion in 1993, so it is clear that he weighs more in the promoter of the championship the human legacy, for his charisma won on and off the track, that simply the sporting record.
Dorna has invited for the occasion eleven relatives of Nicky, his parents, brothers and nephews, and he has also brought his bike from the Repsol offices in Madrid, so that on Sunday he presides over the MotoGP grid while the American anthem is playing. The withdrawal of the race number will be tomorrow at midday and in the afternoon, after the Security Commission, so that pilots who want it can go, a family photo will be taken on the hill of 69.
Photos from as.com