1x1 Sevilla: It smells like Fair and in defense sevillanas are danced
Caparrós fortifies the eleven putting muscle with Amadou and Kjaer but his team immolates defending the air balloon with their hands up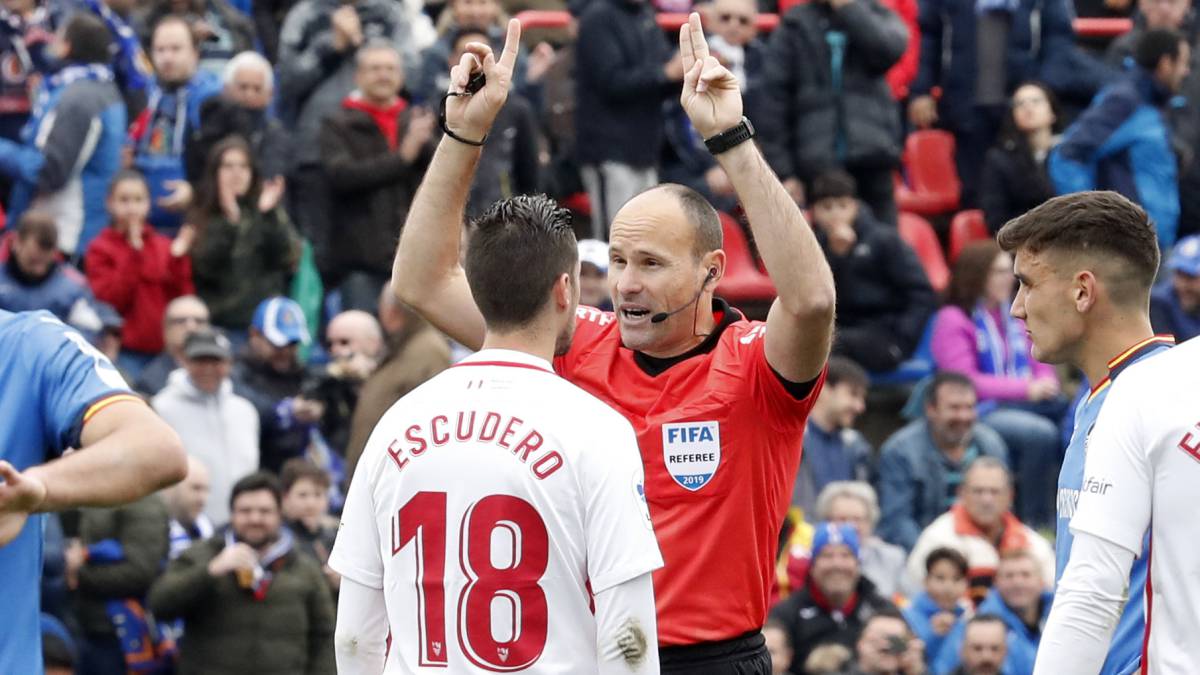 Sevilla went on the pitch with Mercado as a winger and Navas as a winger, as well as Amadou in midfield and Kjaer in defense. Caparrós wanted to put muscle and strength and found that his players already smell Fair and dedicated themselves to provoke penalties with gestures more typical of sevillanas dancing than of defending balls hanged. Little to do in the goals, again showed his tremendous problems of legs when he has to go out to cut balls outside the area.
Market: Of the little salvable of Sevilla. He was good as a center, the problem is that he played from the side.
Kjaer: It causes hilarity. The strange things that happen to Sevilla with him in the field and, most of the time, because of him. The third of Getafe comes because he breaks the offside and then almost gets it. It is inexplicable that he plays.
Sergi Gómez: Blandito and overcome.
Escudero: Why the hell did he jump with his hands up after a similar penalty had already been called? Inexplicable.
Amadou: It still does not justify being given minutes and, far from it, what it cost in the summer.
Banega: Horrible, slow with the ball on his feet and revolutionized without him. He stayed in the locker room on the bench so he would not get thrown out as well.
Navas: He seems to have forgotten playing extreme. He needs to have meters ahead and in Getafe he did not have them.
Franco Vázquez: Very toned at the beginning, as a result of his absurd hand in the 1-0 he disappeared.
Munir: Hiló well several contras but decided badly at the key moment.
Ben Yedder: An island with nothing else to do but try the war on your own, with little success.
CAMBIOS
Promes: Complicated doing everything wrong in 45 minutes. He managed it.
Roque Table: The match was not over for anything.
Rog: Same as Roque Mesa.
Photos from as.com