1x1 of Real Madrid: Brahim picked up Isco's top hat
The two from Malaga were the best of Madrid in Getafe. Also highlighted Fede Valverde. Salvador Keylor, Benzema fallon and another day to forget about Bale.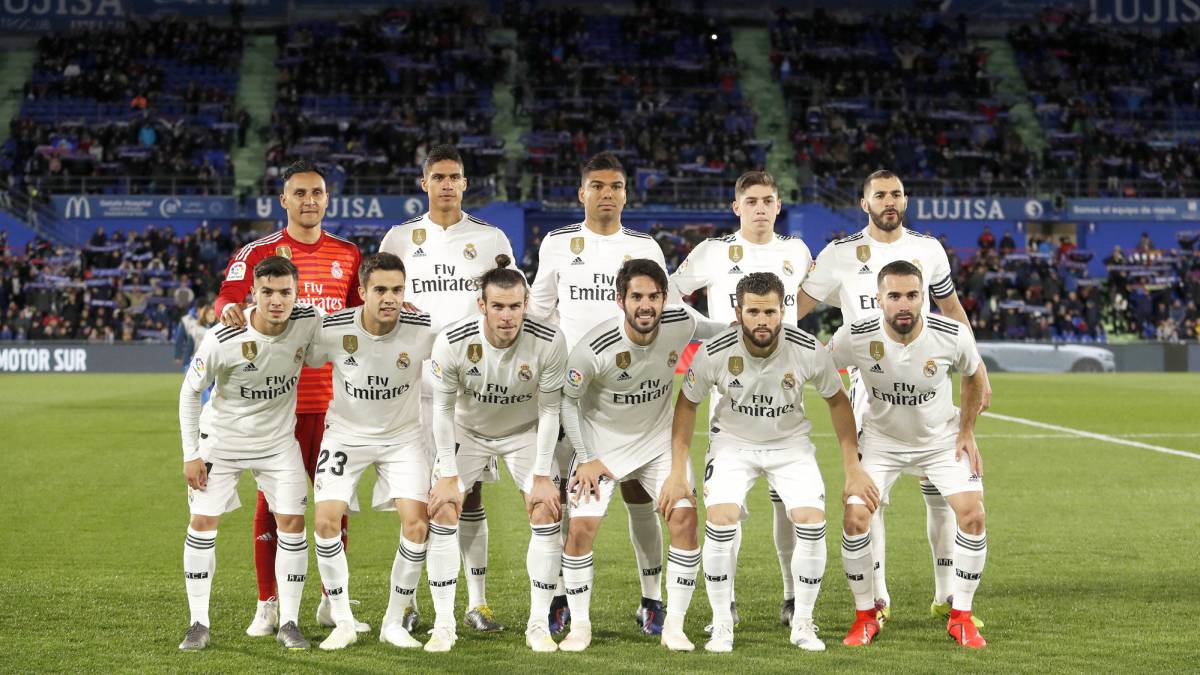 Real Madrid again offered an unedifying image, this time in Getafe. Zidane could only draw positive conclusions with the bold step forward of Brahim, good details of Isco, an increasingly settled Valverde and Keylor, who responded well to the bet of the French now that Courtois is already available. Bale, another day, showed that he has his head out of this club ...
Así was the performance of Real Madrid footballers against Getafe ...
KEYLOR
Zidane is with him without qualms and made it clear to the Costa Rican ... Courtois. Double parade for Jorge Molina and Ángel in the 73rd minute. He stopped him, firm, a dangerous shot from Samu Saiz in minute 89. He grows because he has more confidence and it shows.
CARVAJAL
Tried Soria's gloves in the 53rd minute and was the best entering the Madrid team, especially in The second half. He is recovering sensations before finishing the season.
VARANE
Bastante firm, in Getafe, while Ramos returns. Although Bordalás flooded the attacking party (Angel, Jorge Molina, Mata, Hugo Duro ...), he managed well.
NACHO
Perfect match for Varane. Better than in previous days. Very correct in the aerial game and being attentive in the second plays, one of the blue resources.
REGUILÓN
It was one of the novelties of Zidane, which has made clear his unmistakable commitment to Marcelo. The canterano was successful defending, but with little projection up and that penalizes.
CASEMIRO
First shot on goal for Madrid and was in the 35th minute. It did not fade against Bordalás' slate but it was not a differential factor for Madrid either. More in a couple of attempts to score than in destroying game azulón.
VALVERDE
Much better than Casemiro. He won the yellow in the 63 'for a nudge to Duro and that card made Zidane take shelter in the 77th minute leaving his place to Kroos. Zizou likes the potential of the Uruguayan and is taking flight.
ISCO
The luminary of Madrid in the first half. Three of his passes were the best white argument in that half and Bruno took him almost under the bar in the 0-1 at 56 '. Without still not seeing the Isco of yesteryear, is a step forward for the malagueño.
BALE
Se saw him, it is a saying, on the left. Another day to forget yours. No matter how much Zidane puts him to sustain his market value, the effect is just the opposite ...
BENZEMA
Rompió his streak of five consecutive games scoring. He did not know how to take advantage of a great ball from Isco that would have made him the author of the last nine goals of Madrid. Uncomfortable in front of a Getafe very well worked in the aids.
BRAHIM
Requests to be taken into account. In these games in which Zidane demands proof of attitude, the Spaniard showed desire and brazenness, with roulettes even with the included spout. He stayed until 71 ', when he left his post to Lucas Vázquez. It will presumably be given, but Madrid knows that it has a future player.
LUCAS VÁZQUEZ
Barely contributed to the white offensive more than what Carvajal was doing, more intoned.
ASENSIO
His entry coincided with the minutes of more clucks of Getafe, so it could hardly be shown.
KROOS
En entered in 77 'by Valverde. Passive, as many of its parties this course.
Photos from as.com