1x1 of Getafe: The Champions starts with 'M' by Mata and Molina
Double of the Alicante and goal and assistance from Madrid. Partidazo coral of the azulones that return to the fourth position. Djené was expelled.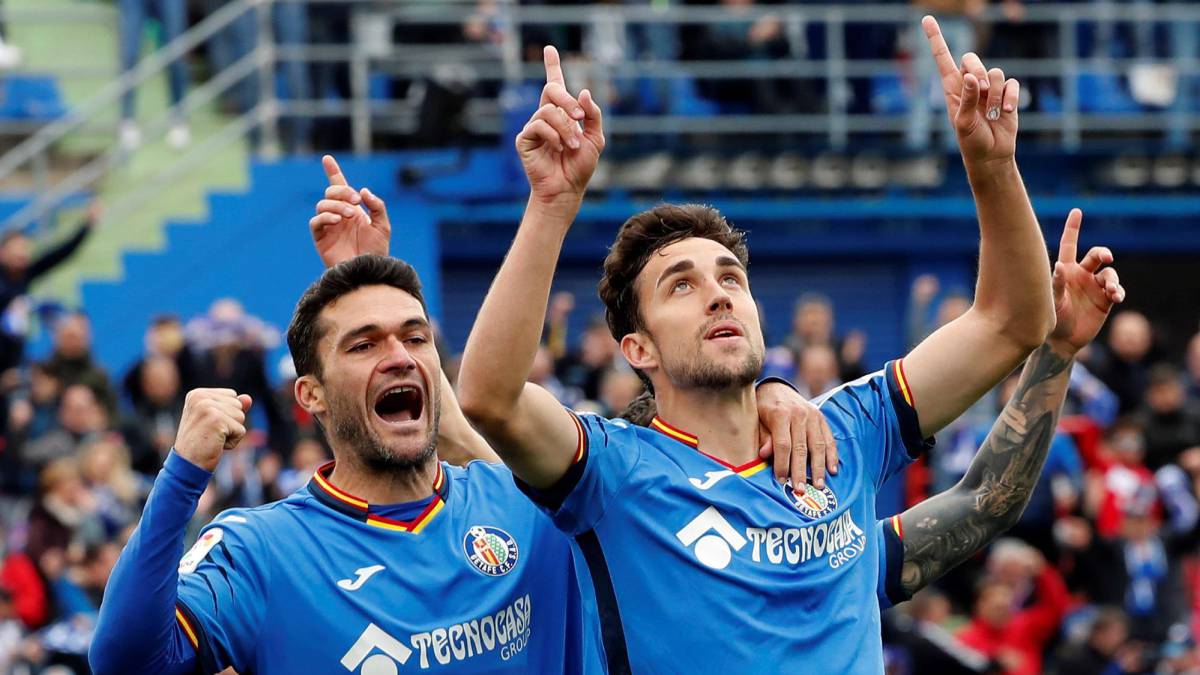 Soria: With 0-0 he made a great save shot by Ben Yedder. He felt safe all the match both under sticks and in the outputs.
Bruno: From his head in the incorporations to the attack came the two penalties that Sevilla did. In defense he knew how to adapt to the side suffering professionally.
Djené: Expelled by the VAR after an ugly entry. Defensive display, especially in the first half, when he cut everything and corrected mistakes of his teammates.
Ignasi Miquel: He grew up with the game, but he was the most vulnerable of the defense and of the team. Safe to the crossing and fallon in the exit. Well above.
Cabrera: In the first minutes made him suffer Navas, but he settled and completed a good game on his return to the side. Solo attacked on the set piece.
Gaku: He came in to take charge of the stopped ball and gave a recital in the domain of the game. First stuck to the band and then inside, exemplary until his replacement.
Arambarri: Without shining like a week ago, he maintained the center of the field with great physical effort and without making any mistakes. He finished side after the expulsion of Djené.
Maksimovic: Recovering his best version, made another deployment. He won the duels and he made everything very simple. In the high pressure, it was essential.
Mata: He played a more gray work in band and still marked and attended. After a few discreet matches he regained his instinct and played very well.
Jorge Molina: Champions League double for an incombustible. Cold in the penalty, opportunistic in the definition and perfect in the reading of the match.
Hugo Duro: Both in the top and on the left did a great job. He had his chance and finished with some ingenuity. Very complete.
Substitutions
Portillo: Performed the function of Gaku with the marker in favor. Placid match except for the initial additions of Promes, which he covered without problems.
Flamini: He played the last minutes and took the team from behind to avoid suffering. Intelligent.
Ángel: Play the time you play always gives you time to have a chance to score. This time he did not hit, but the defenders are never calm with him in front.
Photos from as.com