1x1 Athletic: Berchiche and Córdoba, the most vertical
In an ugly and locked match, with hardly any chances, both tried to get out of a duel of two teams with chances to enter Europe.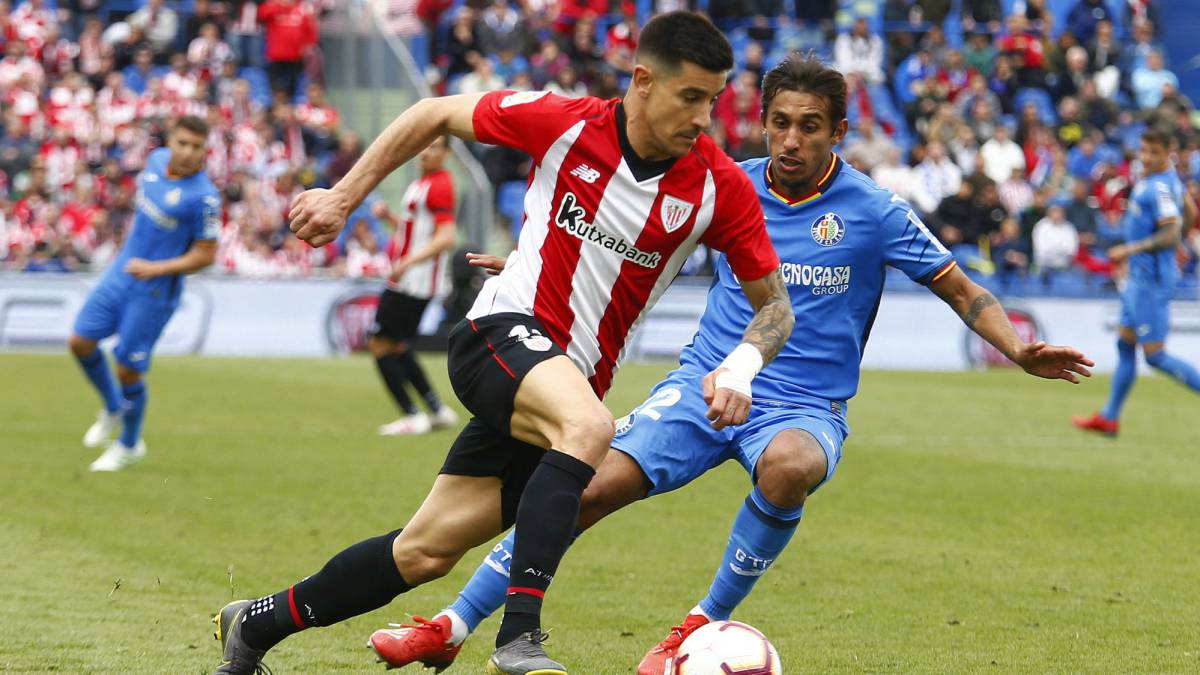 Herrerín: Stopped a shot of Molina, Without much work except the post of Mata and Ángel's goal in which he could do little.
De Marcos: Defensive work, just peeked up.
Yeray: No job in the first part, in the second one he had to multiply to reduce spaces.
Iñigo Martínez: He was safe back less in the move by Ángel who scored in speed.
Yuri Berchiche: Brave as lately, Zarautz's side went from top to bottom , saw the fourth yellow. Intense for his band.
San José: Dark work of Navarre, in the direct game that Getafe gives you. He saw the yellow card and the stake of Rayo Vallecano will be lost. Remate at the end of the match that went high.
Dani García: He returned to eleven, as wanted Garitano. It is your anchor man. He did not show off in the fight with the Getafe midfield.
Ibai Gómez: Bad leg for the end of Santutxu, when he was at a good level, he bent his left ankle when falling on Arambarri. To quarter of hour in his return to the eleven had to be relieved by Susaeta.
Córdoba: He was one of the most active of the team, percussing and trying, although without finishing the plays. He almost scored at the beginning in minute 5, in a Williams action and only against David Soria he finished very soft. He received a slap from Djené.
Raúl García: Entangled by underground battles. He hooked a high ball in the 71st minute on a divided ball on the cornice of the area.
Williams: It was not his best performance. He did not get balls and was very subdued by Djené. Barely had presence without spaces.
Changes:
Susaeta: He left the quarter of an hour because of Ibai Gómez's injury. He was not very lucid before the sticky game of Getafe.
Kodro: He barely intervened. He was killed in an action that nodded to the post.
Aduriz: Reappeared after three months. More symbolic than effective. He entered with the match already broken and without many options. Still need to shoot.
Photos from as.com