1X1 Alavés: good group work, lack of aim
The players of Abelardo tried to obtain a new victory in Mendizorroza, but a goal-center of Jonathan Silva frustrated to the vitorianos.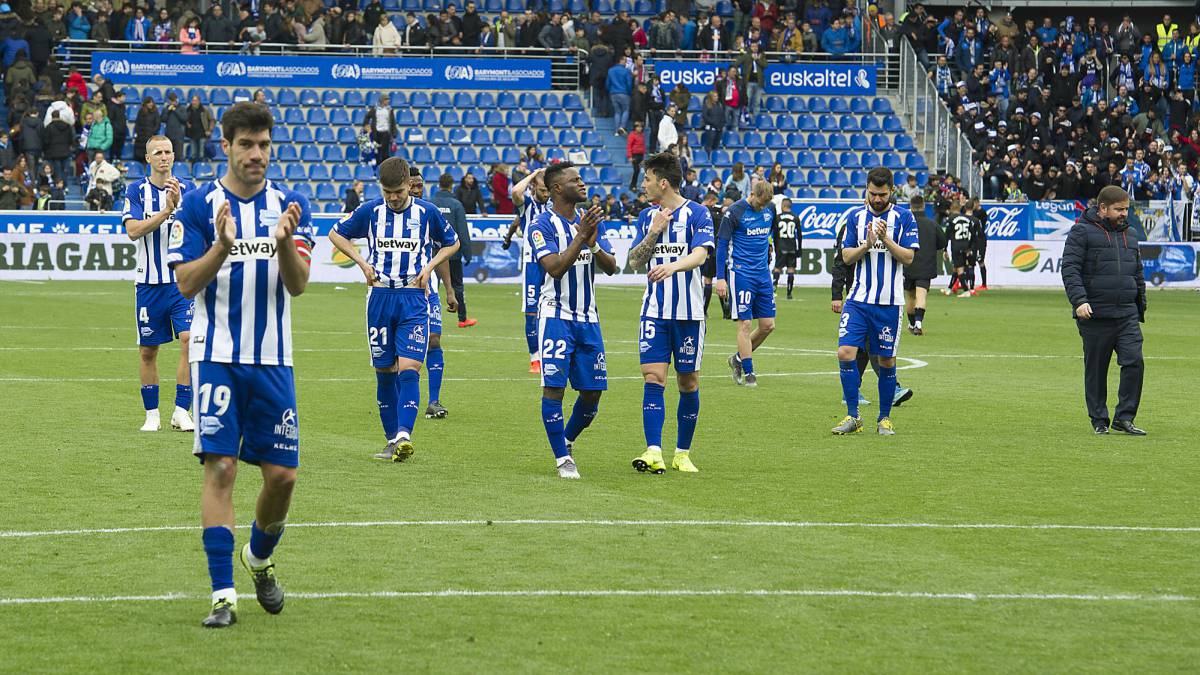 This was the performance of the Alavés players in the draw against Leganes.
PACHECO. Author of several merit stops, especially in the first part. Always well placed and with anticipation ability. In the goal he could not do anything.
MARTÍN. Very active in both defense and attack. He went up many times for the band and gave good services from the lane. He had to deal with Jonatan Silva.
LAGUARDIA. Involved and quarrelsome. Powerful head and fast with the feet. Sabin Merino is very tall and had to suffer in certain sets of the match.
RODRIGO ELY. Forceful in defense and totally involved. He has two gaps in both games after his comeback after his cruciate ligament injury. It is at a very good level and it is understood with Victor Laguardia to perfection.
DUARTE. He left the stadium angry. "The fault has been ours. Do not let them play in the last 5 minutes, "he said. Solid and always trying to climb the band.
PINA. He saw the fifth yellow and will not be able to play against Espanyol on Saturday in Barcelona. Always try to move with discretion the ball in the center of the field apart from exercising also a good defensive work.
MANU GARCÍA. Bregador in the midfield, he had to do with Rubén Pérez and Gombau. He joined the attack and even made a shot that was quite deviated. Always face the team.
JONY. Once again, stiletto on the left band. This time I do not change lanes with Inui too many times. He also creates a lot of danger with the long throws he gets to put on the penalty spot. Replaced and cheered.
INUI. He has an undeniable class and is very effective when mounting kickbacks but he did not have many chances. He ended up leaving the field by substitution. It is the only incorporation of the winter market that is having some prominence with the Pitu Abelardo.
CALLERI. Incombustible from start to finish. Work piecework in defense and attack. They made a dubious penalty and he was in charge of transforming it. Your purchase has been valued at around 12 million euros. It belongs to the Uruguayan Maldonado, a Uruguayan investment fund. It is at a high level.
BASTÓN. He just enjoyed chances and that is always involved in the game on both sides of the field. It is well understood with Calleri but it cost him to overcome Siovas, Tarín and Bustinza, central pepineros.
Substitutions
WAKASO. He went out to reinforce the core and again showed his intensity and piecework. He stole enough balls but could not contribute much at offensive level. The public is overturned with the Ghanaian.
TWUMASI. Another intense footballer who, perhaps, lacks precision with the ball and tactical order. He has an enviable speed point but he also did not have clear goal chances. It is taking center stage once the permanence has been confirmed. He saw a totally fair yellow.
XIMO NAVARRO. He came out in the closing stages to close the game. Abelardo gave him rest to dose his players in a week with three games. With his entry to the field the team was converted in defense of 3 centers but it served him little because Jonathan Silva scored the equalizer in the minute 92.
Photos from as.com