10 years of the day that changed everything in Red Bull: his first victory
It was necessary to wait until 2009, in the Chinese GP, for the team to debut at the top of the podium with a double that led Vettel.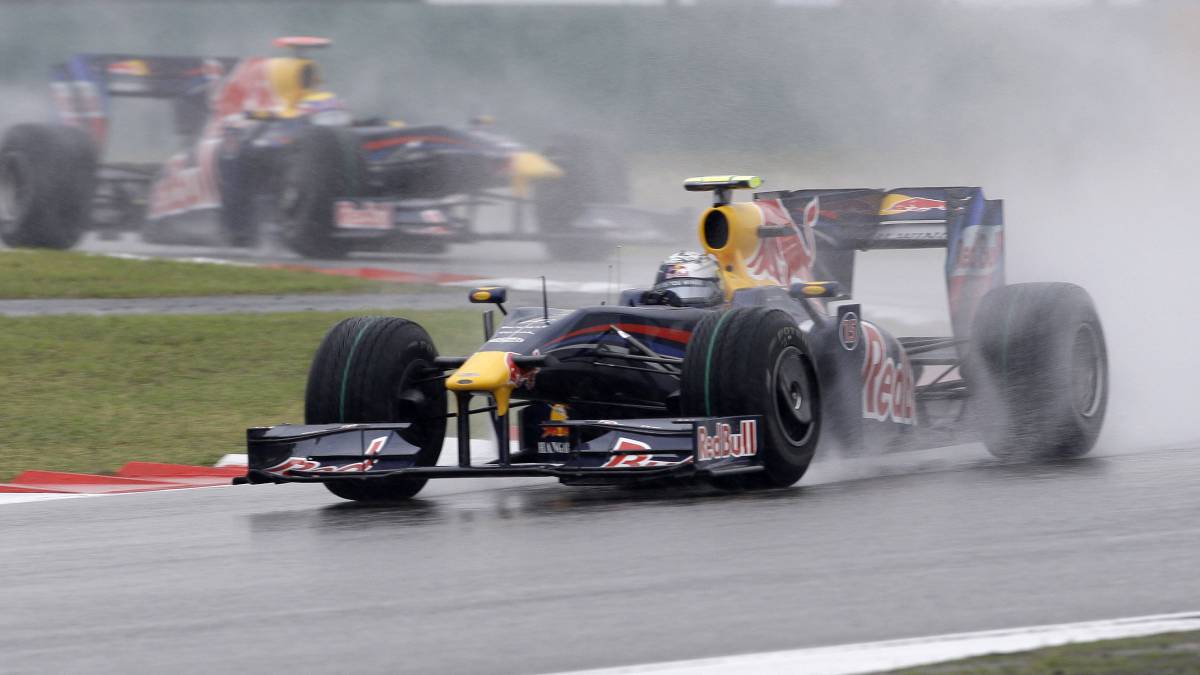 19 April 2009. The Formula 1 World Championship held its third test of the season in China and the safety car began lighting a path in which Red Bull ended up shining with its own light. Declared wet, fell the checkered flag after of 56 laps with a very special message: "Good job Sebastian, proud of you" . And of everything that came after: 59 victories, 60 poles, 162 podiums, 61 laps and 4 world titles.
Shanghai was witness to the first of all the successes that were to come for Milton Keynes and it was Vettel, adding the first of the 38 victories he won for the Austrians with his teammate Mark Webber in the second position, who changed everything in a team with which, at that time, nobody counted even as a serious threat in the fight for points . It was the fifth season of the Austrian team in Formula 1 and the cars with double diffuser of Brawn dominated the World.
Then the title went to the British, but after laying the first stone of its history, which was Webber who continued Adding to his triumphs in Germany and Brazil, the best was yet to come for Red Bull. 2010 arrived and with it a new opportunity that the Austrians did not waste. The RB became the penultimate dominant car of F1, now it is Mercedes who enjoys that privilege, and those of Milton Keynes were his own rival and not precisely because they did not have them on the track.
They won a car, in many unattainable occasions for the rest. Its superiority was translated in four titles for a Vettel that prevailed to all his companions, although he was not the only one that contributed to enlarge the history of the escudería. In addition to the German and Webber, who added 9 wins with Red Bull, in 2014 it was the turn for Daniel Ricciardo who after four seasons at Milton Keynes said goodbye with 7 wins and a bittersweet taste. But that's another story.
The staging of Verstappen was another of the moments that changed the trajectory of Red Bull. The Dutch landed next to the Austrian team in the fifth race of 2016 and debuted with victory on the asphalt of Montmeló, becoming the youngest winner of the 'Great Circus' with 18 years and 228 days replacing, precisely, Vettel. The Milton Keynes saw in it his new 'Seb'. Max added the last victory for the team at the 2018 Mexican Grand Prix and is now called to become a champion who needs in the RB15 the fury of that car that won four world titles.
Photos from as.com