Zidane: justified pardons
Keylor, Marcelo, Isco, Bale and Asensio were rehabilitated by the Frenchman. "I want them to have the pleasure of playing again," Zizou said. The players believe him.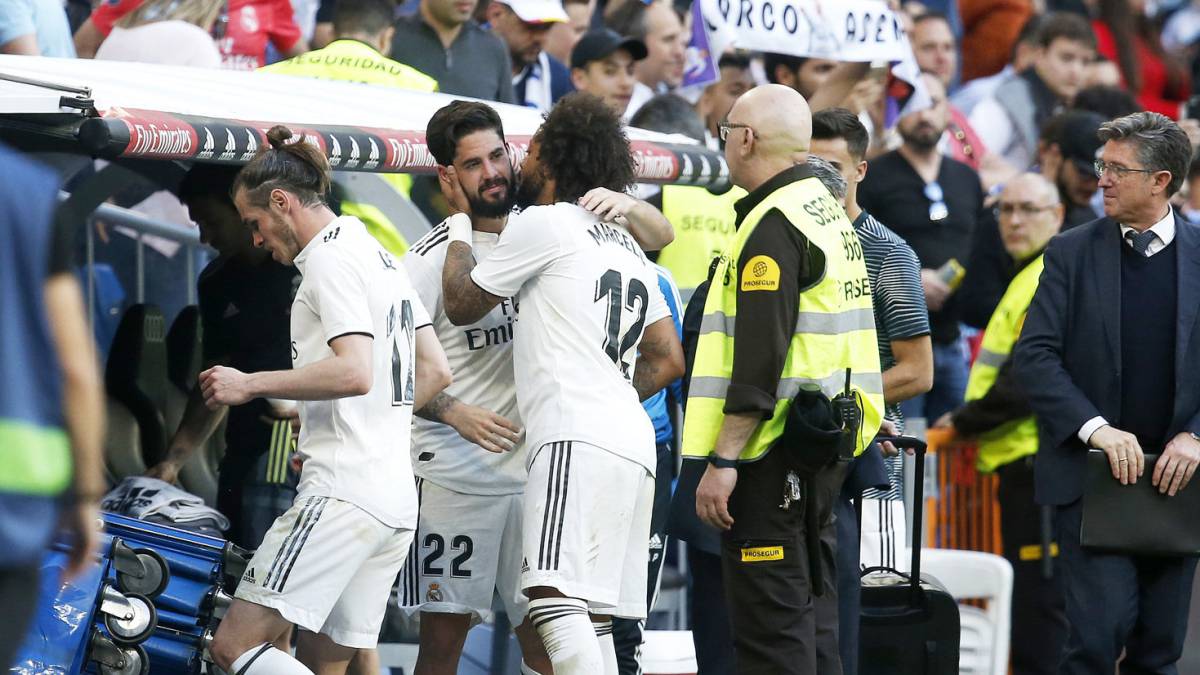 With a conciliatory spirit. This is how Zidane has returned and the stabilization of a convulsive ship begins with approaches to troop . Even with the mutineers or relegated. Zizou did it in front of everyone from his first eleven of this second era. Keylor, Marcelo, Isco, Bale and Asensio, inside for the successful re-match against Celta. What could be almost a starting eleven of 2017 ...
"None of those who entered left him portrayed," Keylor would later say in mixed zone when asked about so much novelty. "I do not want to establish lawsuits with anyone, but to me Zidane always spoke to me with the truth ... ". The rehabilitation had the active help of those interested. In addition to the decisive stop Keylor with 0-0, Marcelo (who already went last Tuesday along with Isco to train despite being a free day, notice to sailors) gave in the 2-0 their first assistance ... in ten months . Both, the Brazilian and the Malaga (who made the 1-0) left the Bernabéu applauded. Asensio in front of everything, remembering the beginning of course and even Bale, the author of the second goal, lent himself to celebrate so as not to be the party pooper in the afternoon.
The Welshman was one of the best examples of the presence of Zidane oblige. In your case, to defend. Appeared against Celta, Bale recovered four balls and almost quadrupled his usual average (1.2). A statement that, whether he leaves or not, knows that he no longer has an umbrella.
A public pardon ...
Al Real Madrid did not miss all this. The 'reborn' were trend topic on Twitter. Isco, Marcelo, Asensio and Keylor were among the five most tweeted names throughout the afternoon, with 176,000 mentions, in a popular trial that counted on Zidane's public pardon: "I want you to have the pleasure of playing football again, if they have fun everything goes better ". He promised that it will not be a flower of a day. "I am going to count on all", said by active and by passive. And the players believe him.
Photos from as.com