Villarreal-Valencia, in the quarterfinals of the Europa League
Bad luck for the Spanish teams, who will face each other. Then the winner will have to play in the semifinals with the Arsenal-Naples winner.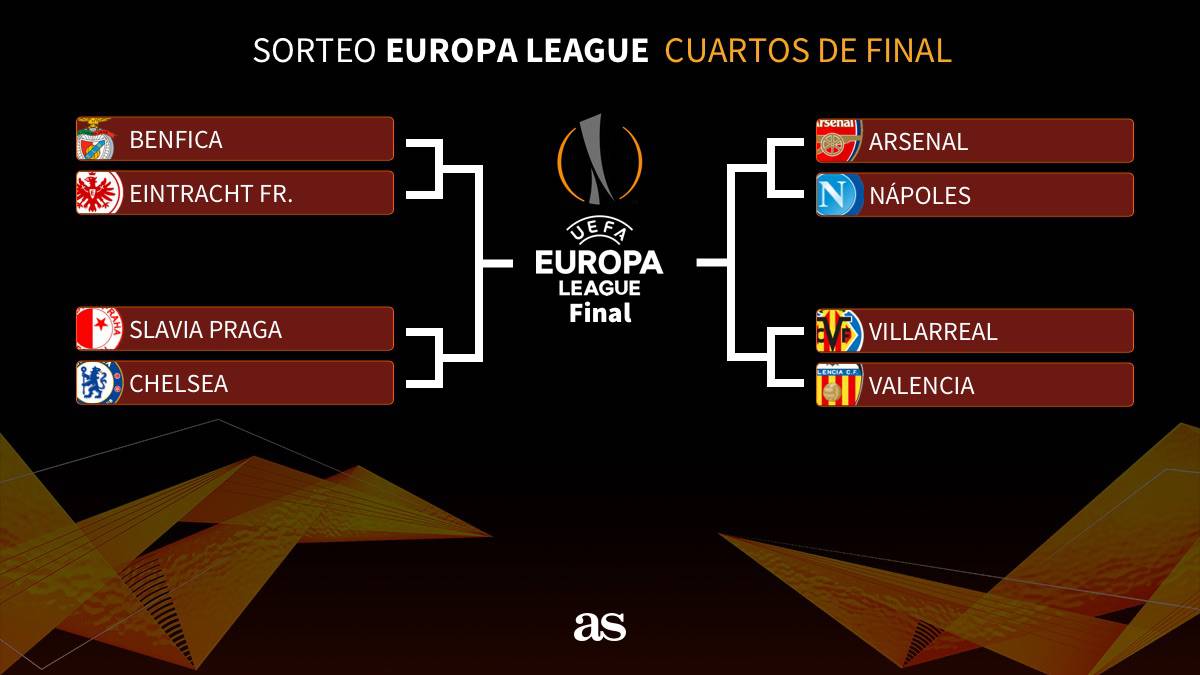 Bad luck for Spanish football in the draw for the Europa League quarter-finals. Valencia and Villarreal will face each other thus eliminating the possibility that there is more than one LaLiga team in the semifinals of the second continental tournament. In the draw, which took place this afternoon (1:00 pm) in Nyon, they have also decided which will be the semifinal crosses, something in which Spanish teams have not had any luck either (they go for the toughest side of the draw ) and the winner of which of these will act as local team in the final of Baku on May 29. The first leg of these rooms will be played on April 11 and the return on the 18th of the same month.
The Spanish team that passes the round will face the semifinals (scheduled for May 2 and 9) with the winner of Arsenal-Naples, the star crossing of these quarterfinals that faces two of the favorites by the title. On the other side of the draw, the winner of Benfica-Eintracht will face Slavia-Chelsea in the other semifinal, probably the most unequal duel. The team that plays at home in the final of Baku will leave from this last crossing.
It will be the second time in history that Valencia and Villarreal cross their paths in the Europa League. In the past took place in the 2003-04 season, when they saw the faces in the semifinals, leaving the che team victorious, which ended up winning the competition against Olympique de Marseille.
This will be the quarterfinals
Arsenal-Nápoles
Villarreal-Valencia
Benfica-Eintracht
Slavia-Chelsea
Photos from as.com