Tipping for the history of Bucks without minutes for Gasol
Never a team had gone from losing by 20 at the break to win by 15: it was achieved by the Bucks of a great Giannis, who now have 52 victories.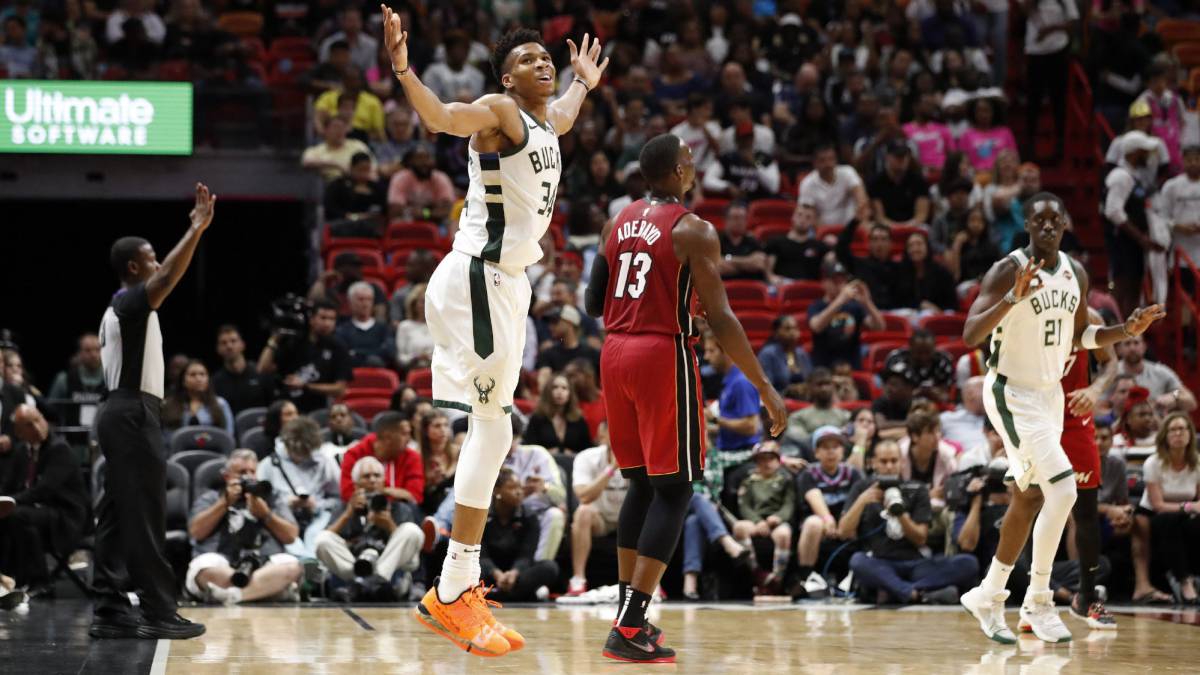 The Bucks have 52 wins (52-17) . With the Raptors at three distances, and the Warriors still further in the West, it seems increasingly unlikely, now they have 13 games left to play, that someone will reach them. So they will arrive, if nothing strange happens, to the playoffs as the only one of the NBA with a factor of play in any tie they play, some theoretical Finals included. More: they have just equaled their 52 triumphs of 2001 (then they lost the final of Conference in the seventh game against the Allen Iveron Sixers) and, with one more, will be in their best season since 1986. And from there ...
Of course, if the Raptors are doing accounts to capture the of Wisconsin, these happen because they do not add up on nights like this: in Miami, when everything seemed to have twisted and with a 20-point deficit to the rest (62-42) that had been up to 23 (37-14) . Injured Brogdon denied the shooters and without power against a rival who still leads (now 32-36, with little margin of error) the clumsy race that will decide the last playoff position in the East. That is, right now this duel would be a first round crossing in the playoffs.
After a minute of third quarter and after Richardson's basket and free throws from Antetokounmpo, the score was 64-44. From there, a storm broke out for the memory. For the first time in history since there is a shot clock, a team that lost by 20 at halftime won the match by 15.. Moreover, it came to be +18 (90-108) to 4:25 of the end. The scores, from 64-44, are therefore these: 26-64 in 18 minutes and a half. In the third quarter, the Heat dried (5/20 in shots), did not close the rebound (8-16) ) and saw how they began to fall triple Bucks in which Middleton and Ilyasova scored 20 points in that partial 18 total of his rival and Antetokounmpo put the MVP suit to finish with 33 points, 16 rebounds, 9 assists and 3 blocks. Mirotic scored 8 points, Pau Gasol did not play for the second consecutive game and the Bucks (to date, 1-100 historic in games with at least -20 at halftime) signed one of their brightest wins of an extraordinarily brilliant season.
The Heat , dismasted, could not support neither in Dragic (4 points, 2/9), nor in a Wade limping (10 points, 16 shots) or even in Richardson (10) when more pressing a rival now outrageously superior. As much as to afford the one that was, in essence, the biggest turnaround in the history of the NBA.
Photos from as.com