The victory of Dovizioso continues in the air after appealing several factories
All but Yamaha protested the use of a spoiler that they understand aerodynamic. The claim was rejected, but they appealed and the process is transferred to the FIM.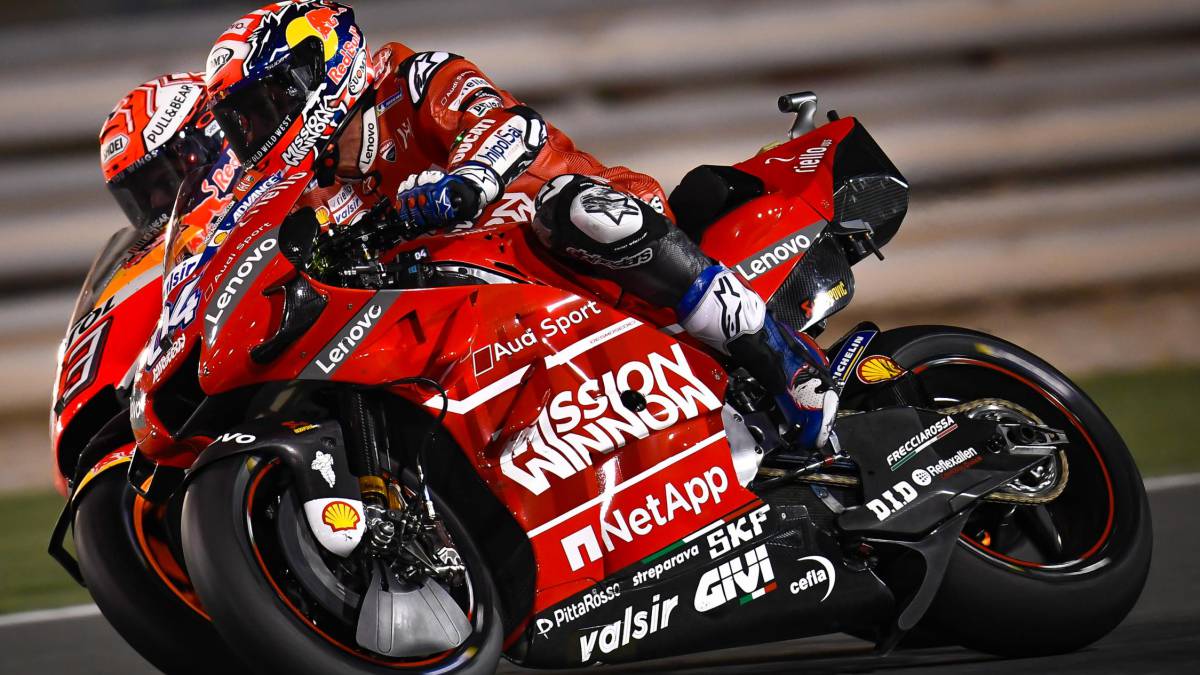 The Qatar GP promises to be long, because the victory of Dovizioso is far from definitive after the claim against his Ducati, before Race Direction, of all the factories, except Yamaha. This was confirmed to Ace by an important member of the red team, Davide Tardozzi, the team manager. Race Direction rejected such claim in a first hour and a half meeting, so the Italian initially stayed with the victory achieved in the track by 23 thousandths on Márquez. However, Honda, Suzuki, KTM and Aprilia later appealed this decision and, after a new meeting that lasted until two in the morning, the triumph remains in suspense.
Ante this second claim, the panel of commissioners declared incompetent and decided it did not say anything, putting the resolution of case in the hands of the Court of Appeal of the FIM (International Motorcycling Federation) , so the result of the race is provisional until the world's top motorcycling body makes a decision definitive in the next days.
Honda, Suzuki, Aprilia and KTM protest the use of a piece that understand aerodynamics, a rear spoiler under the keel hooked to the swingarm of your bike that affects the temperature of its rear rubber, to cool it. He has not used it in all the sessions, but he has used it in the race. We will have to see what decision the FIM takes. Carrera ay warned the factories that consulted before the race that they would not enter ex officio but moved by a claim that finally arrived and for which they are fighting until the end.
The result of the race is in the air, after that Dovizioso has imposed on Marquez for only 23 thousandths, with Crutchlow third and Rins fourth.
A at 20:15 on Sunday March 10 began the first meeting between Race Direction and the teams that submitted each of the four claims . On behalf of Ducati, Fabiano Sterlacchini, the technical team's number two, attended the meeting. On the part of Honda were Puig and Takeo Yakohama. From Aprilia, Massimo Rivola.
Photos from as.com