The VAR intervened in favor of Celta for the first time
The Madrid is the team that more actions of the VAR against has experienced in LaLiga. Martínez Munuera annulled Modric's goal after reviewing the play on the monitor.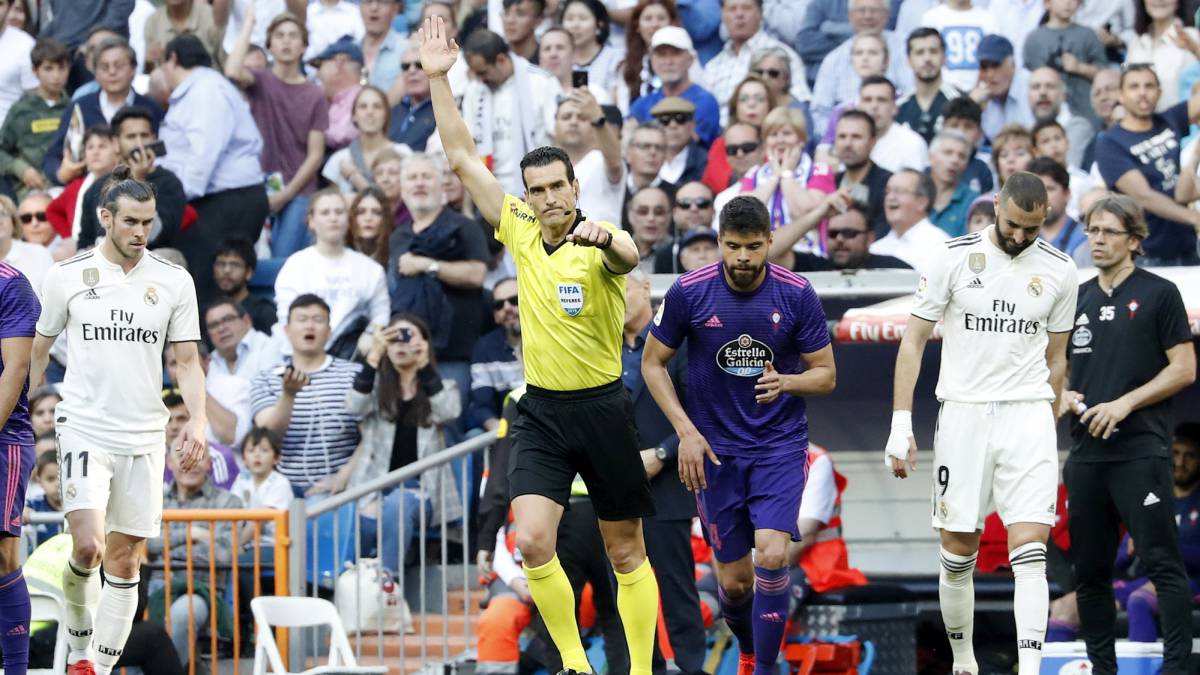 The VAR made an appearance at the Santiago Bernabéu during Real Madrid-Celta. He did it in the first quarter of an hour of the second half to cancel Modric's goal for outside interference game of Varane and, therefore, it benefited Celta, being the first intervention of video arbitration in favor of the Vigo team this season. The Madrid has nine performances of the VAR against, the most in LaLiga.
Martinez Munuera made the decision to cancel the goal of Modric in the 57th minute. Alberola Rojas, referee of VAR, recommended his partner to address the monitor to to review the play of both. Varane was in the path of the ball and was in an offside position. The field judge after seeing the action again decided that the Croatian's goal should not go up to the scoreboard. This was the sixth intervention in a Celtic match in LaLiga, but the first one that benefited the celestial team. The previous five were against him. There are only two teams left without seeing a technology performance in their favor: Getafe and Valladolid.
On the contrary, Modric has seen how the VAR canceled a goal for the second time this season. He already did in Sevilla -Real Madrid of the first round. The white team has already accumulated nine interventions against, the team that has experienced the most video-refereeing against them. Rayo and Espanyol, with seven, are the other two clubs with more VAR performances against.
Photos from as.com