The ultraprotective helmets of Formula 1 bulletproof
It is one of the novelties of this season. With the narrower viewfinder, they are more resistant and have been tested with military ballistics.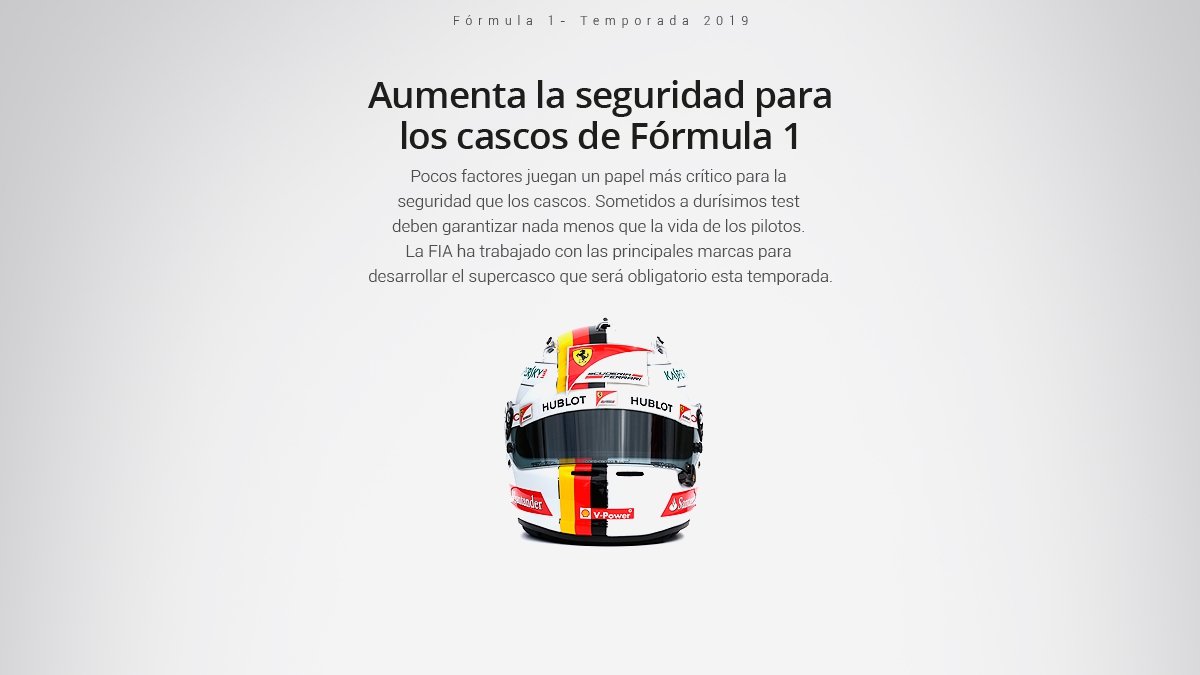 La Formula 1 is premiere in this new season in terms of the type of helmets. This innovation is part of the line of maximum safety for pilots that has been imposed from the organization. The new helmets have been tested with military ballistics, possess a greater strength absorption and an extended zone of protection for the head of the pilots. This graph reflects all the changes in its morphology.
The helmets comply with a new directive of the FIA. They are more resistant. The viewfinder is narrower, to reduce the risk of impact in that area. "The current helmets are already the safest of the same, but with the new version we will take them to the next level.It is important for all our safety research that we continue to improve and therefore we require all manufacturers to standardize this piece in the Championship ", announced Laurent Mekies, director of security of the FIA.
Photos from as.com