The tribute of Ricciardo to Kubica in his return to F1
After an inveral break "quite long" for the Polish driver, Ricciardo stressed the effort he has made to return to Formula 1.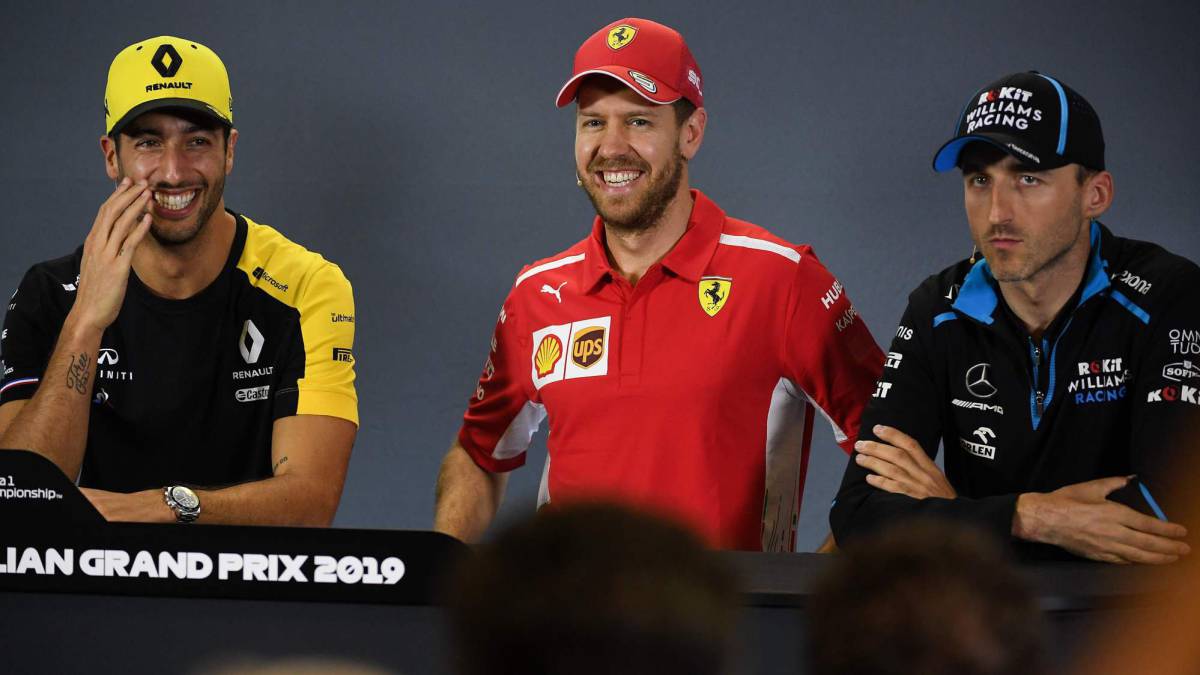 The last time Robert Kubica participated in a Formula 1.222222 race, Vettel was about to win his first World Cup. It was 2010, he was driving a Renault, and a near future awaited him in the new Lotus team with the eyes of Ferrari on top, for what could happen. But that accident in an Italian rally on February 6, 2011 changed everything and his physical sequels had to end his career as a driver. It was not so because the Pole did not give up, and his physical recovery added test and more tests, tests with Renault, meetings with Williams or a year as a test driver. Now, with 34 years, the winner of Canada 2008 returns to the grid with the FW42 of Grove, although the British team does not pass for a good moment.
When they asked the pilots for their months of rest in winter, Vettel pointed to Robert: "Your break has been quite longer than ours." Then Ricciardo raised his voice: "Robert said he has had a rather long winter break. I think we are not aware of what had to happen to come back here, so it's amazing he's back. I moved to Europe in 2007, which seems like a long time, and I want to emphasize that it's great for me to have him here, I do not ask for applause for him, but ... yes, we can applaud. " And of course, the Press Room broke into a round of applause dedicated to the brilliant Polish pilot.
Photos from as.com