The time of Kubica arrives: 3,000 days later, he returns to debut
The Pole returns to the grid after missing eight seasons and after a hard road to overcome: "It will be a very emotional grand prize".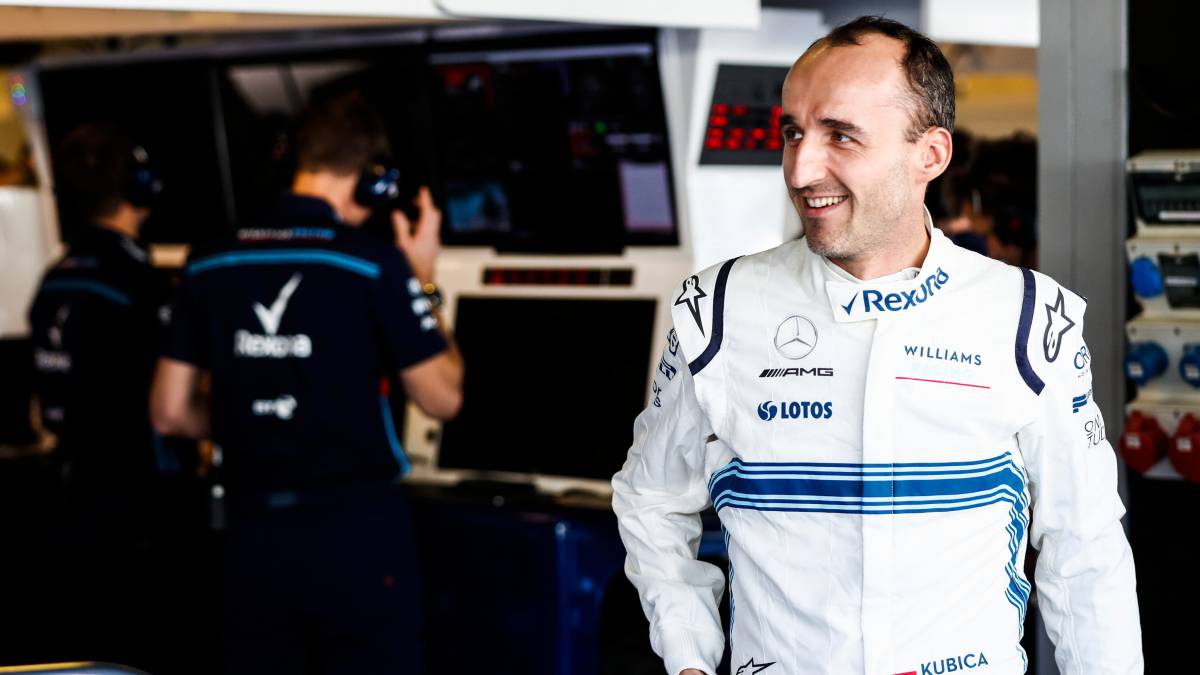 We go back in time, to a date, on November 14, 2010, and to a place, Abu Dhabi. That day is a nefarious memory for the Spanish fans, for the title lost by Alonso so dramatically, but that is not the reason that leads us to make this trip. Apart from the exciting fight for the title, a pilotazo crossed the fifth goal with a Renault in one of its most outstanding performances of the year. He did not know it, but it was going to be his last race in Formula 1 in many years, although not the last, that was not going to allow him.
3.045 days later, Robert Kubica will be back on a grid ready to take the start in a test of the World. That very strong accident in an Italian rally in February 2011 caused serious injuries to his right arm, leaving him with sequels that greatly limited his strength and movements. It was practically impossible to see him again driving a car at the highest level, but the Pole did not allow his destiny to be written like that and he fought until the unimaginable to return to being an F1 driver. At 34 years old, he will fulfill his dream again.
"It's going to be a very emotional grand prize", those are the first words that good Robert says when talking about the weekend of the Australian Grand Prix at the Williams' previous statement. So much time, sacrifice and commitment afterwards, it feels like a new rookie returning to the grid: "It's the second debut for me after having been away from the sport for many years. My last F1 race was at Abu Dhabi 2010, so I really want to go to Australia with some things to cover and learn. "
Ya has done the hardest thing, being able to drive at the wheel of an F1, but now he has the other part: " It's one thing to drive a F1 and another is to compete. Over the years, I think the focus of the races has changed, so I have many things to discover. " All he asks is to have a reliable car, something that piloting a Williams is saying a lot now, but his illusion moves mountains: "I hope to enjoy and everything goes without great problems to concentrate on my driving and discover a new F1" . Solo you can wish for one thing: to do well.
Photos from as.com