The owner of the Jazz: "We are not a racist community"
Gail Miller made a speech before the Jazz-Wolves in the center of the court asking all the fans to respect the rival teams.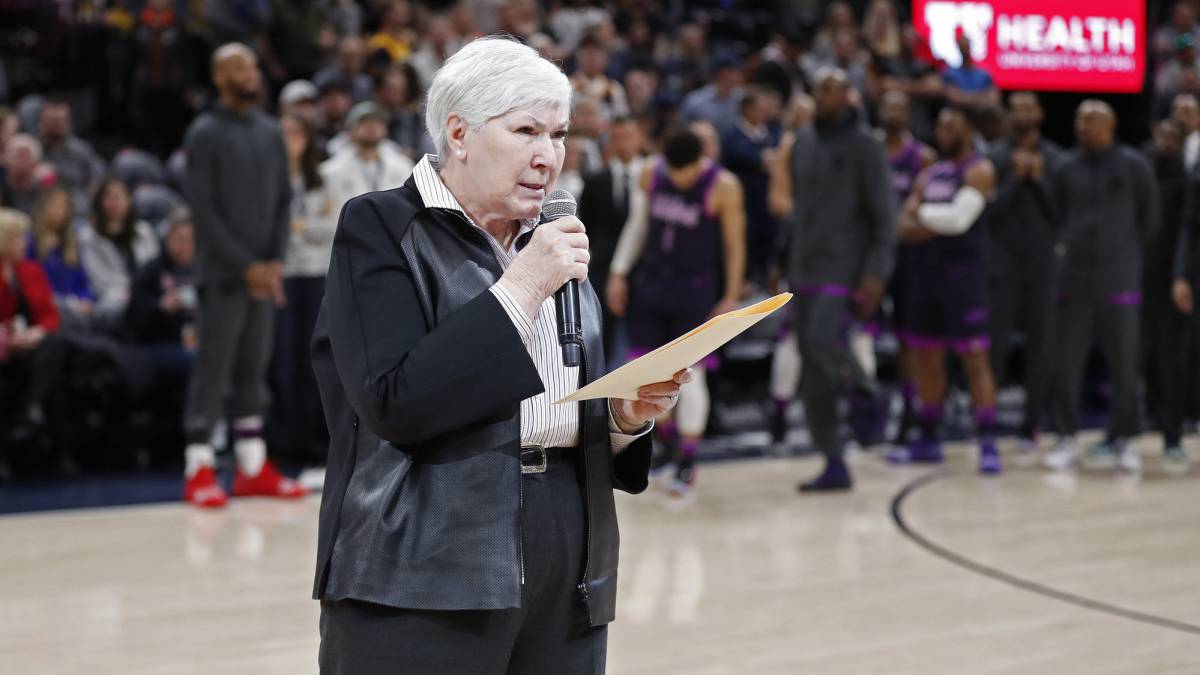 Gail Miller, owner of the Utah Jazz, gave a three-and-a-half-minute speech in the middle of the court before Jazz-Wolves last night. Una institutional statement to clarify the position of the franchise on all the controversy that occurred from the verbal confrontation between an amateur and Russell Westbrook with a racist phrase in between and the ban on this fan to return to the team's flag.
"Estoy extremely disappointed that one of our fans behaved in such a way that not only offended a guest of our pavilion, but also me personally, my family, our organization, the community, our players and you, the best fans of the NBA, "began his speech Miller. "This should never happen." We are not a racist community. We believe in treating people with courtesy and respect as human beings.From time to time the fans, individually, show poor behavior and forget their manners and do not respect the Other teams, when that happens, I want you to jump and shout "Stop!" We have a code of conduct in this area and it will be strictly enforced. "
In the morning the Utah Jazz sent an email to all the fans They have in their database to explain to them that if at any moment of the parties they observe any inappropriate behavior in terms of skipping this code of conduct, do not hesitate to notify the authorities of pavilion or to the organization itself through the mobile phone by any of the accounts in social networks. "We do not allow hate speech, racism, sexism or homophobia" , said the email sent. "We also do not allow disruptive behaviors, such as intimidation, abusive or abusive language, or obscene gestures, and offenders may be subject to expulsion and other sanctions, including a lifetime ban."
"The other teams are not our enemies, they are our competition Competition is a good thing, it allows players to show their talent, and allows fans to encourage, appreciate and enjoy those who share their talent with us, "Miller continued. In another email sent to the owners of the tickets, it is indicated that these tickets can be revoked even if the person who occupies the seat and does not comply with the code of conduct is other than the owner of the locality.
Photos from as.com