Charlie Whiting came to F1 in the 70s and was a mechanic for Hesketh or Brabham. Ricciardo, Vettel and Sainz talk about the Briton, who died on Thursday.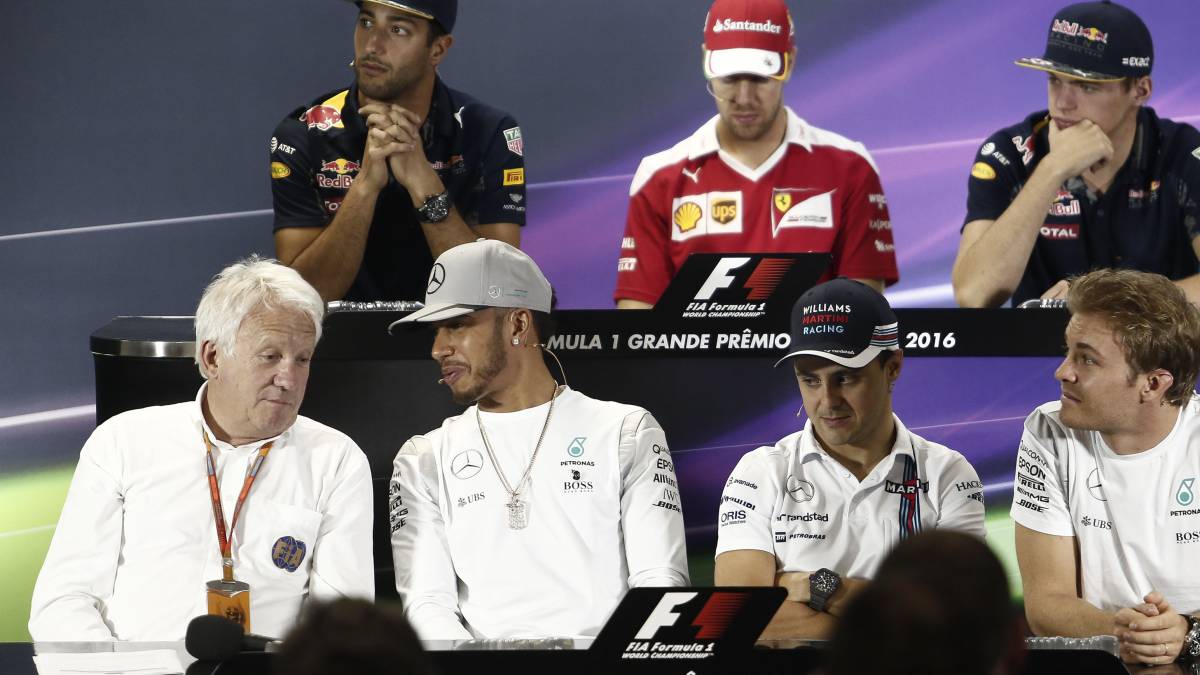 Charlie Whiting, born in Kent 66 years ago and died Thursday in Melbourne from a pulmonary embolism, arrived at the end of the 70s to Formula 1 and started as a mechanic of Hesketh before moving to Brabham, Bernie Ecclestone's team . His experience earned him the promotion to the FIA in 1988 as Technical Delegate in Formula 1 and since 1997 he was the F1 Race Director. The man who decided when to run, when to stop, when the safety car leaves, when a maneuver is sanctioned, when an overtaking is valid, when a piano is too dangerous or when the race is suspended.
So, towards him there were many ironies and covert complaints from the pilots, even once he had to listen to a "bullshit" spread through the radio by a four-time F1 world champion, although publicly the British leader never lost his nerve nor the composure It was the toll I had to pay to resolve any controversy. After all, he always behaved like a guarantor of security on the track.
"I talked to him yesterday, we were walking along the first corners of the circuit and it's hard to accept that someone is not there anymore. the pilots, always on the alert, asking and open at any time with any of us, and a great guy, "Vettel said at the official press conference, Ricciardo corroborates:" It was our man, we pressed him hard, made work, but has always been assertive and made us feel always that he was on our side. "
A Carlos Sainz was surprised by Whiting's attention in his year of 'rookie':" I could not say much, I was to learn, but I liked how he came to talk to me after several races to tell me how good it was for F1 that we got drivers like Verstappen or me, and that we put the nose of our Toro Rosso to Red Bull or Ferrari. so we would not be intimidated. But it was another way of saying to calm down. " "We talked this winter to improve F1 with the relationship between riders and stewards, I wanted to see him on Friday afternoon and not see him will be hard," says the Madrid.
Since his position, Whiting met every Friday with the pilots. "I do not expect anyone to come and tell me that it has been a great prize very well run, so if nobody complains about something, good sign", affirmed a few years ago Whiting, making discretion a skill. In recent seasons was one of the main defenders of the 'Halo', installed since 2018 as a passive safety device in all cars. That's what Hamilton said: "Charlie helped this sport a lot and allowed the riders to advance in many areas and in safety." And Kubica: "I saw him chatting with Vettel yesterday and I did not want to interrupt, I could talk to him on Friday ... Unfortunately, that will not be the case anymore" .
Photos from as.com