The happiest day for Zak Brown
The McLaren boss, optimistic after Norris 8th in the standings when a few hours ago nobody expected to see the MCL34 in Q3.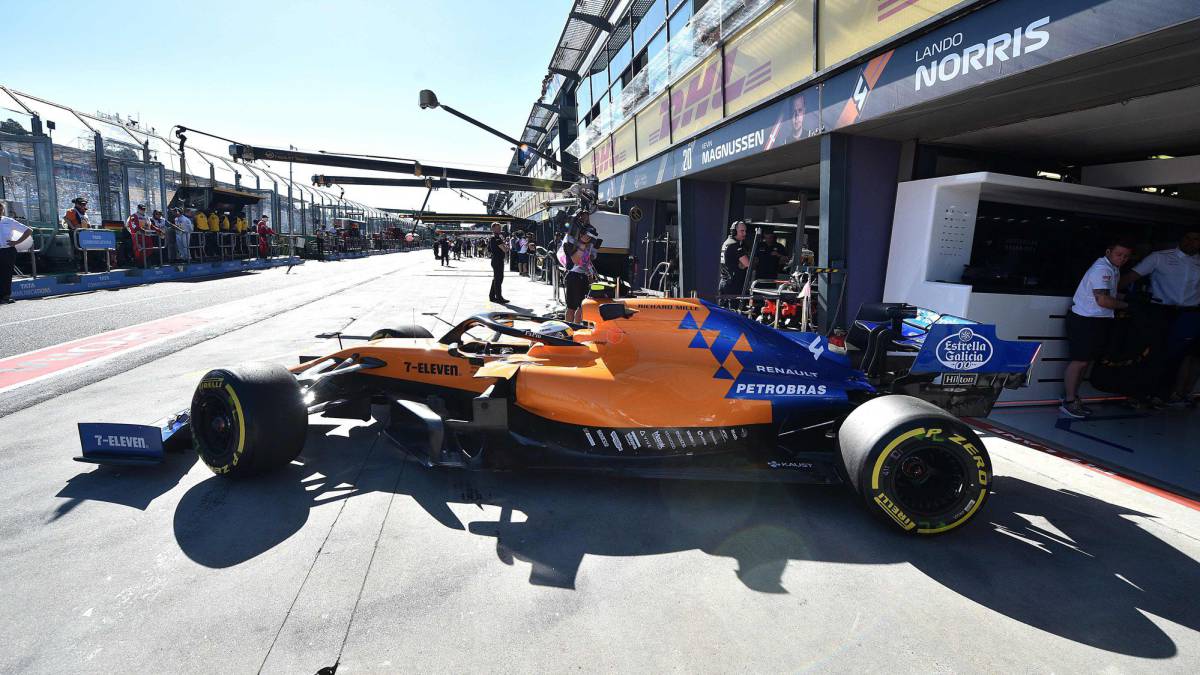 From the long faces went to the joy in the roller coaster that is McLaren in these first months of 2019. Nobody expected to see an MCL34 in Q3 when the first challenge was to pass the Q1, something that Carlos Sainz could not get to meet with Kubica's Williams almost stopped when he returned from the escape, which ruined his return. But the Woking team could not hide the happiness of seeing Lando Norris eighth on the grid for his first grand prix. To the point that Zak Brown recognizes: "In the short period of time that I've been here, which sometimes seems a lot, yes, I would say that today is the day I've enjoyed the most in a circuit."
"The eighth place exceeds my expectations for this classification. I knew I would be very tight, and I am very happy for the work of our pilots, both of them did it without mistakes, Lando, being a 'rookie', could have made a mistake but he did not. the team executed everything perfectly, so we have a good result to show, "answered the CEO of AS McLaren Racing, insisting that Carlos" did his part "even if the prize did not arrive. The American, however, wants to lower the spirits: "It's just the classification, there's a lot of ahead and we should not get excited because we've seen how tight everything is in the middle zone, but the Q3 is a good start for our recovery. "
It was the Brazilian Gil de Ferran, sports director, who sought to assess the result of the Briton with more perspective:" Whatever the result, our goal remains to identify our weaknesses, work them, seek new opportunities. It is difficult to predict where we will be in the next races because the differences are so small that with little change a big hole can open up, we do not think about that, we think about how to keep progressing ".
What about the protagonist? He did not stop smiling. "I could not be happier, I was very nervous, we thought it would be difficult to go to Q2 and it was the other way around, neither in free practice nor in Barcelona I was able to do a very good lap, but this makes me very happy and also team, "said Lando, 19, a" rookie "who stomps from his first classification. At his side, Carlos Sainz, hours before starting 18th his first race with McLaren: "You can imagine how frustrating it was to find the Williams. I'm disappointed, especially because the weekend was going well and because one of the cars is in Q3 ".
McLaren recovers Coca Cola
After showing off the brand's logo in the last three races of 2018, McLaren announced on Saturday its sponsorship agreement with Coca Cola, another of the triumphs of Zak Brown in the offices for continue filling advertisers the body of the MCL34. "I am proud that Coca Cola, one of the most recognized brands, has chosen to extend the sponsorship relationship with our Formula 1 team", says
4
Photos from as.com