The guidelines that lead to four factories against Ducati
Aprilia, Suzuki, Honda and KTM emphasize that their claim is not intended to change the result of the race but to clarify the area of aerodynamics.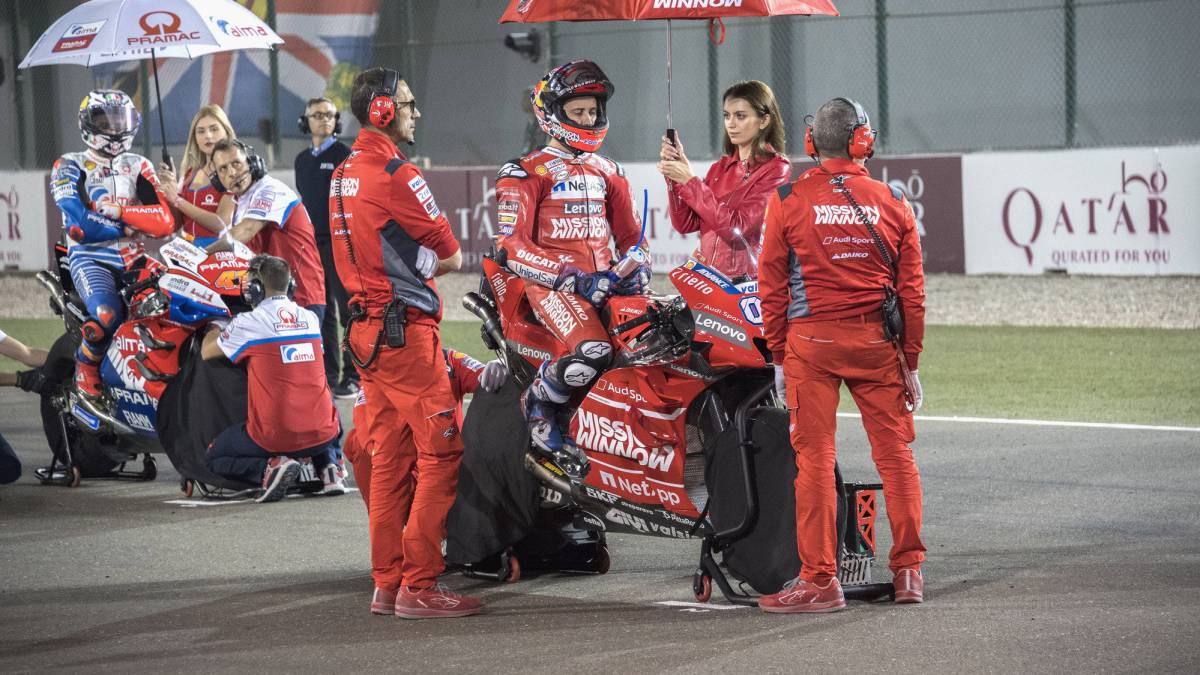 Here are the guidelines that move Aprilia, Suzuki, Honda and KTM in their claim against Ducati, because they understand that they used a spoiler with a spoon shape and three wings on the ladder in the Qatar race that they see as an aerodynamic appendage and not a piece to cool the temperature of the rear tire, as assured by the Italian factory.
1. In 2018 there was agreement between manufacturers to reduce costs without increasing aerodynamics.
2. On December 20, Danny Aldridge, technical director of MotoGP, sent the technical guidelines for 2019.
3. Aprilia sent a technical project with a similar wing before the creation of its prototype and the technical director granted the permit for use, but only in water conditions.
4. Subsequently, Ducati also sent a technical proposal with a similar appendix or spoiler and was accepted based on that it was a system to cool the rear tire, but the four manufacturers claiming against Ducati consider that it is an aerodynamic appendage.
5. Ducati decided to use it on a track where it is normally not a problem to cool the rear tire because it is a race that it is done at night (the temperature of the asphalt was 20 degrees). Both Aprilia and Suzuki tried a friendly approach to Ducati directly expressing doubts about their technical explanations, but without success, and despite which Ducati kept intending to use it during the race.
6. Yamaha was the only manufacturer who did not sign the protest because they used a similar appendix already in Valencia 2018 in humid conditions.
7. The purpose of the protest has never been to affect or change the result of the race, but to encourage clarification of the interpretation of the rules on aerodynamics.
Photos from as.com