Ten and Cabello, gold on the opening day of the World Cup
Spain started with three medals at the premiere of the competition that takes place at the Apeldoorn velodrome (Holland).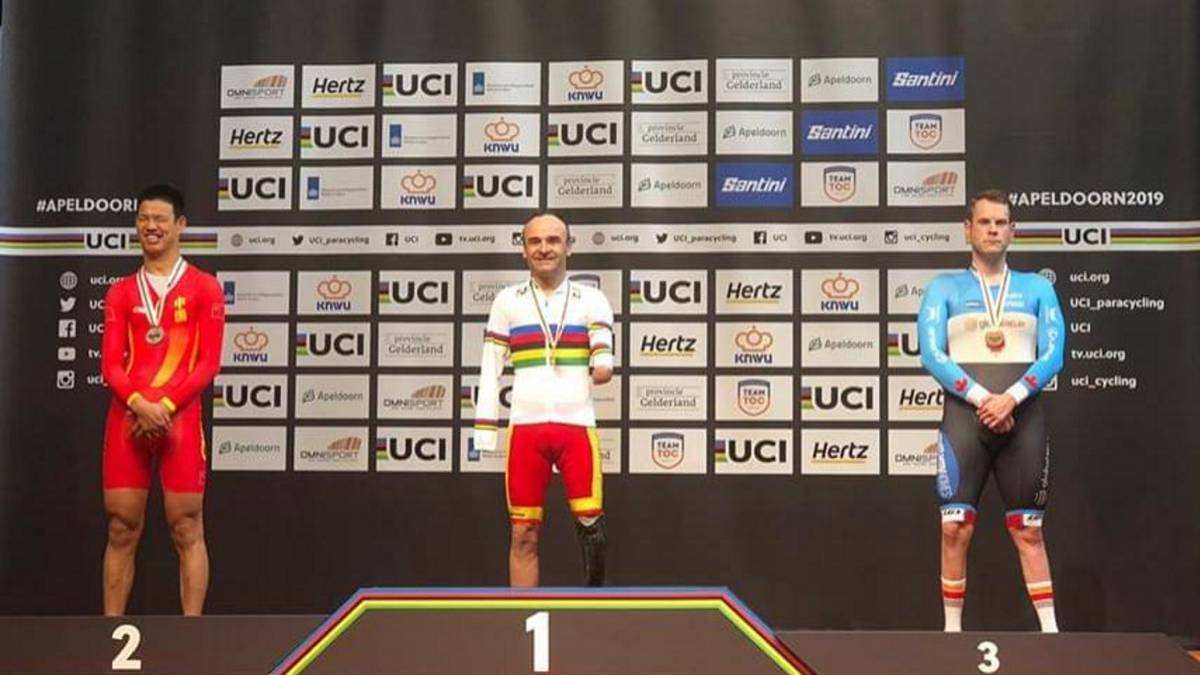 Ricardo Ten and Alfonso Cabello shined on the opening day of the Apeldoorn Track World Championship, an unforgettable day for Spanish cycling with three medals. Cabello has conquered the world title in the CRI C5 Kilometer, achieving its best mark at sea level, Ten has done the same in Individual C1 Persecution adding the unforgettable memory that prints have also added a portentous world record. Ricardo Ten has been the protagonist of the first great joy that the Spanish National Team has received since it has won the pass to the final, to the fight for gold, establishing a new world record with a time of 3'50 "051. In the confrontation by the rainbow has had in front like rival the Chinese Zhangyu Li, former holder of the world record, which Ten has beaten to revalidate his title of world champion. "Is incredible! I can not believe that I have managed to win for the second year "explained the Valencian cyclist exulting after his performance at the Dutch velodrome.
The turn of Alfonso Cabello arrived in the middle of the afternoon, at around 6 o'clock in the afternoon, with knowledge of the time made by all his rivals and starting the last as a great favorite.The Cordovan, supported by an exceptional start, has flown to more than 55 km / h on average to stop the clock in an exceptional time of 1'04 "414 he has given his fifth rainbow in this test of the kilometer CRI with almost two seconds of advantage with respect to his immediate pursuer, the British Hunt.
"He got my best mark at sea level improving by little the one I got in Rio 2016 I am very happy and happy that the work has paid off There is a lot of work behind these five worlds in the kilometer test ", commented Cabello22 22222 after hanging the gold. Pablo Jaramillo, who finished 12th with a record of 1'08 "586.
, has also taken part in this competition. The day has found the perfect finishing touch with the silver medal of Eduardo Santas in the Individual Pursuit test MC3, in which reached the final after making a brilliant 3'32 "1 in the standings. In the competition for the rainbow jersey, the Australian Nicholas was waiting, who after leading the best time in the classification has once again proved himself as the strongest in the final to win the gold. A great Santas has been close to his records to certify an excellent silver medal that leaves a sweet aftertaste within the Spanish National Team.
Photos from as.com