Sergio García arrives at the World Cup: "It's every pilot's dream"
The one of Castellón has made his debut in Argentina with his just turned 16 years and has been fifteenth, a second of a brilliant Masiá.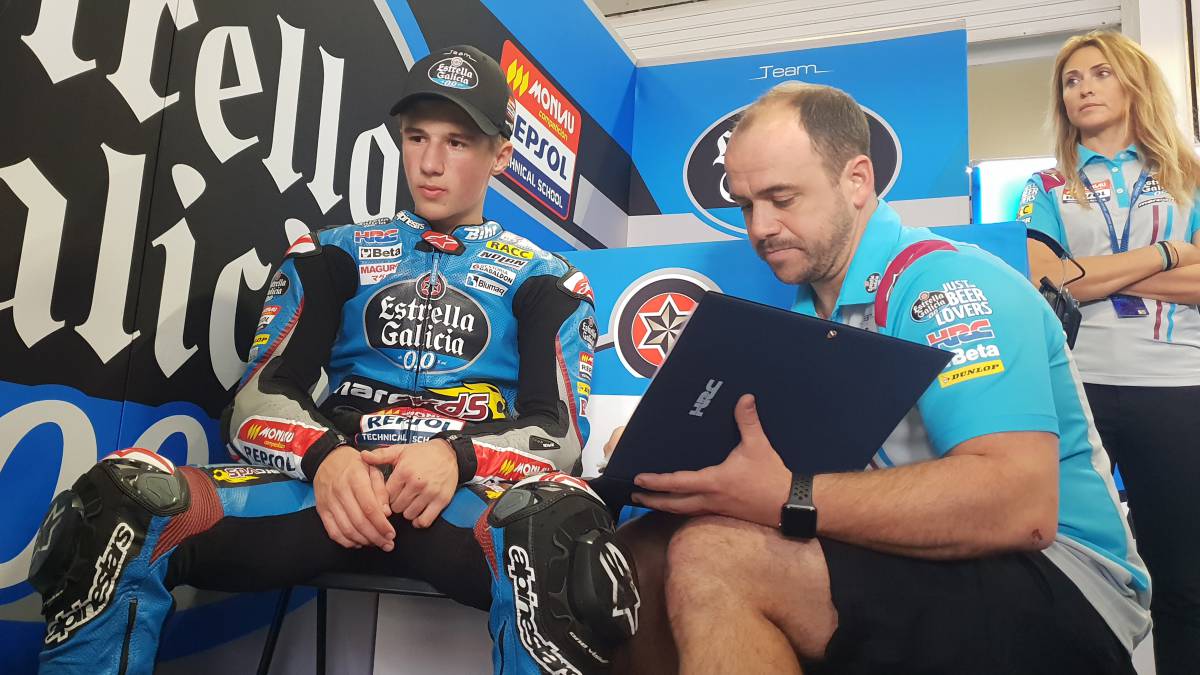 If there is a driver for whom this GP of Argentina will be unforgettable, whatever its final result, that is Sergio García. This kid from Castellón debuts this weekend at the World Cup. No was able to do it in Qatar, because he was still 15 years old, and with the just-turned-16 he has premiered with a great fifteenth place in the first free weekend, a second of a brilliant Masiá.
El Estrella Galicia was a good time chatting with his chief mechanic, Carles Esteve, before attending TV and this newspaper. "This first start cost me a bit, because the circuit is new for me, but in the end I was picking up my pace and it went well. When you wear the monkey, you concentrate and free yourself. I'm nervous at the moment. I slept eight hours before coming to the circuit. I have got up early, because I arrived at 7:45 to the circuit, but I had slept well and nervous I'm fine, "he said at first.
and then added: " Le I have been taking the roll to the circuit and, although there is still a lot to improve, it goes quite well. The result is very good to start, although I had not set any targets. "
On what he had been told in the box before going out on the track, he says:" I had been told to be calm and enjoy myself, and it is what I have done. And on arrival I have been told that very well. I put on a seven note to start. "
" It's the most special weekend of my life. This is the dream of each pilot. Being in this championship and arriving here is everyone's dream and that makes it more special ", says as excited as he is cut off, because he is shy, but he does not cut himself on the motorcycle:" No I was not particularly impressed because I was already with the other riders sharing the track at the Qatar test. "
And the funny question of whether he plays golf, given the name he has, reveals a secret:" I do not play golf, but Yesterday we went to the Termas club with the team and tried it for the first time. The name does not help to give the ball, and that Sergio Garcia and I live close. " Write down your name, because you have good manners, very good.
Photos from as.com