Sergio García adds his second victory in the Match Play
The Spaniard added his second victory against Andrew Putnam, Jon Rahm was overtaken by the American Holmes and Rafa Cabrera Bello managed to draw with Westwood.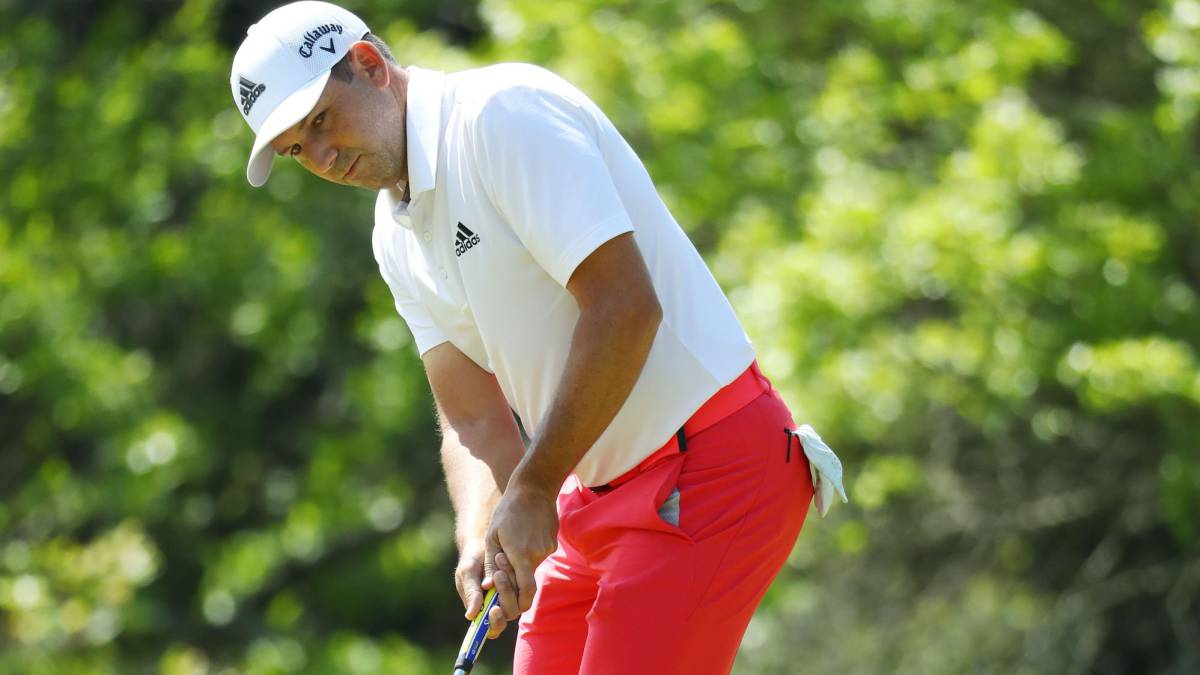 The Spaniards enjoyed different luck in the second day of the World Cup Match golf, second round of the WGC series and that is played at the Austin Country Club, with the victoria Sergio Garcia, Rafa Cabrera Bello draw and defeat Sergio Rahm.
Sergio Garcia continued on the second day of the tournament with the same high level shown in the first, which has led him to add his second victory in the group 16. Your victim this Thursday was the American Andrew Putnam , which he defeated with clarity.
The Castellon player took the lead from his opponent from the hole 3, where Putnam made his first mistake with a bogey that gave the Spaniard a lead shot that increased to two in the next with Garcia birdie and pair of the American.
From there the dominance of Sergio in the rest of the course left the American player Dense without options to cut and that resulted in five shots after the hole 18.
Rafa Cabrera Bello recovered part of the lost ground on the first day to share the points with English Lee Westwood in the group 9.
The English player dominated the first 9 holes after which he got two shots ahead. However, the Spaniard reacted in the final stretch of the route to reach his rival, first, and put himself ahead after the 17th hole. However, Weestwood reacted with a last birdie on the 18th that could not match the Spanish and ended with the distribution of points.
No was so successful in his game Jon Rahm, that in group 8 was surpassed by the American JB Holmes. A first nine disastrous holes that left him with a disadvantage of 5 hits placed him in a more than complicated situation.
After giving a blow more in the 10, Rahm began his personal recovery. Little by little he was cutting advantage to stay just two strokes from 14, but from there to the end his rival made no mistake and ended up taking the duel.
The current world number one continues to add points on his way to In the second round of his group 1 the American Dustin Johnson beat the South African Branden Grace that despite controlling part of the course, the end was surpassed by the effectiveness of the North American.
Tiger Woods gave in this second day before the push of his compatriot Brandt Snedeker who beat him by two strokes, although he had to suffer his own to prevent the former world number one to overtake him, while the Englishman Justin Rose shared the points with his compatriot Eddie Pepperell and the Argentine Emiliano Grillo lost to American Gary Woodland.
Photos from as.com