Santas and Ten return to the podium at the Apeldoorn World Championship
The Navarrese achieved a new World sub-championship in the Kilometer (C3), while Ten reached the bronze in the same test (C1).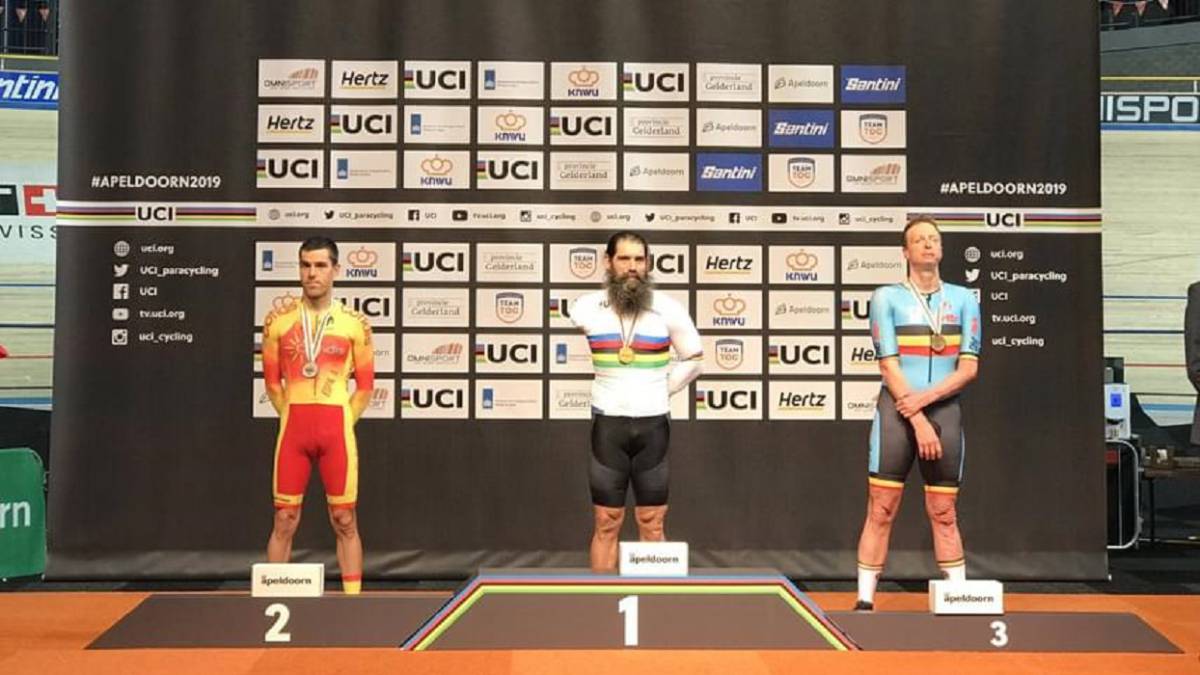 The second day of Adapted Track Cycling World Championship of Apeldoorn has returned to deliver medals for a Spanish team that already adds a total of five medals after the conquered in the Kilometer by Eduardo Santas (silver) and Ricardo Ten (bronze) .
Ricardo Ten, gold in the first day in the pursuit, has returned to raise the box in the kilometer test after scoring the third fastest time (1: 16.266). The Valencian showed his great state of form, but could approach the sensational record that marked the Chinese Zhangyu Li, new world recordman in C1 with 1: 11.817.
"Very happy. Personal brand and with the bronze medal prize ... super happy. We continue with the good run and see how far we got at the end of the championship ", assured a radiant Ten already with his medal hanging.
It would not be long before the other great news of the day for the Spanish expedition arrived, the new silver achieved by Eduardo Santas in the Kilometer The Navarrese would sign an extraordinary 1: 09.553 to finally be world runner-up again, as it already happened in the pursuit Amador Granados would also act in the kilometer test (C3), finishing in 14th position.
"I made my personal best, a very good mark that I did not expect and that I knew was to be on medals, even to be able to win, but there has been a rival that has been stronger than I. For a moment I thought that I could make gold with that time, but you have to be happy. Two runners-up in the world are not achieved just like that, "declared visibly happy Santas.
The morning did not start however in the best way for the national team, with the tandem formed by Ignacio Ávila and Joan Font finishing the pursuit qualification in sixth position, staying out of a fight for the medals to which they would accede in 2018 when they got the money. The winning tandem would mark a time of 4: 18.930.
For his part, the debutant tandem Ginesa López / Mayalen Noriega would achieve a tenth place after signing a time of 3: 48.598 in what was his first international competition after the premiere at the Spain Championship; a first contact that is sure to be beneficial in the face of future commitments.
The afternoon closed with the participation of several of the national cyclists in the speed exhibition test, the 200 meters scoring for the ómnium, in which Ricardo Ten again showed off his spectacular form, imposing and getting a new world record, stopping the clock at 12.69.
Photos from as.com