Only one pilot left the presentation without signing the mural
At the Melbourne event, 19 pilots signed their autographs as they left the ship and headed towards the Federation Square stage.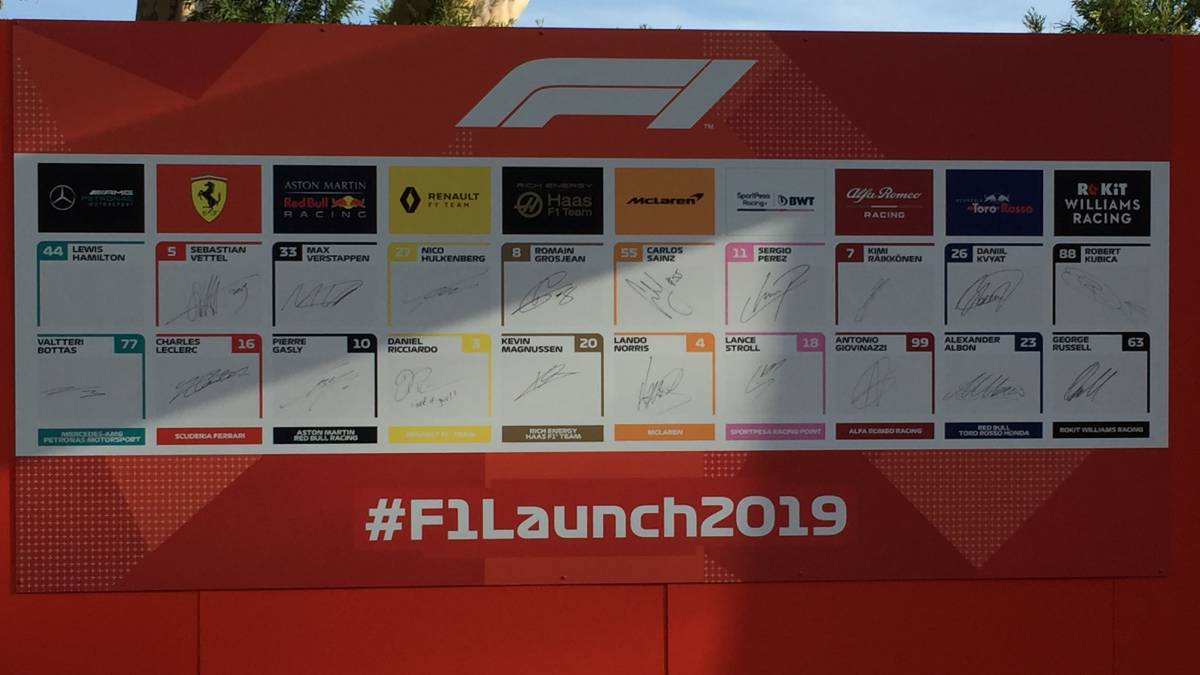 Pilots arrived by ferry across the Yarra River to the nerve center of Melbourne. They had asked them to stay on the sides so that they could be seen easily, although not everyone caught it that way, and once they were on land they had to go up to the square, where the stage was, and wait for their turn after signing a few autographs to the fans who waited there. In addition, la fixed a mural with a space reserved for each of the pilots there stamped his signature, a procedure by which they passed all ... except one, Lewis Hamilton.
Thala applause for the five-time British champion when he had to grab the microphone, also some slight booing, among the thousands of local fans who witnessed the event, although there were several who expected to hear the engines roar in addition to being face to face with the pilots. For the rest, few revelations between the protagonists before the cars touch the asphalt beyond Vettel, which maintains its tradition of putting a female name on its cars and publicly baptized the Ferrari SF90 as Lina.
Photos from as.com