Official: the appointment of MotoE in Jerez is suspended due to the fire
It was scheduled for May 5, but the fire of the 23 bikes prevents it from being held. The World Cup will be played, but it will start later.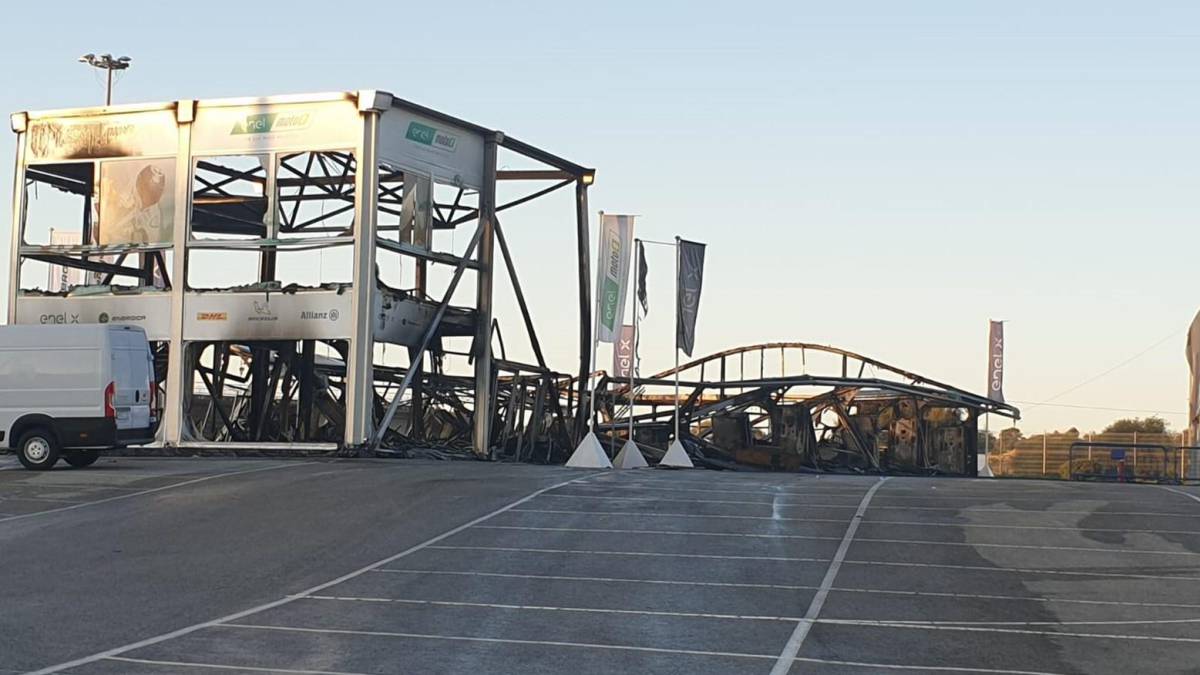 The race of MotoE of the GP of Spain, which had to be held on May 5, has been officially suspended due to of the fire occurred this past night in the paddock of the circuit of Jerez, as reported in a statement Dorna, the company organizer of the Motorcycling World Championship. That is, the start of this first edition of the World Cup for electric motorcycles is delayed.
"Dorna Sports and all our partners in this new company are committed to the MotoE World Cup back on track as soon as possible and work has already begun to rebuild and replace the materials and motorcycles lost in the fire, "the text explains. The appointment of Jerez was the first in the calendar for this cup, that is confirmed to be played. In principle the calendar of the championship will be reviewed to confirm that the terms are acceptable. It is foreseen that there will be five events with six races, because Misano is expected to have two.
The fire burned the 23 electric motorcycles Ego (18 pilots and five testers) that were in the paddock of the Jerez circuit. Ángel Nieto, where they were doing pre-season tests. In addition to the bikes, also lost the spare parts, the tools and the tent provided to keep all the machinery of the championship. The causes of what happened, on the other hand, are being investigated as well. The happy news is that there were no injuries despite the spectacular fire with spectacular flares, turning the tent into a big ball of fire.
Photos from as.com