Odriozola: "That he has not been playing Isco is an anecdote"
Ceballos, for his part, praised Zidane: "It seems that the change of coach has worked, we have recovered sensations and we won three points".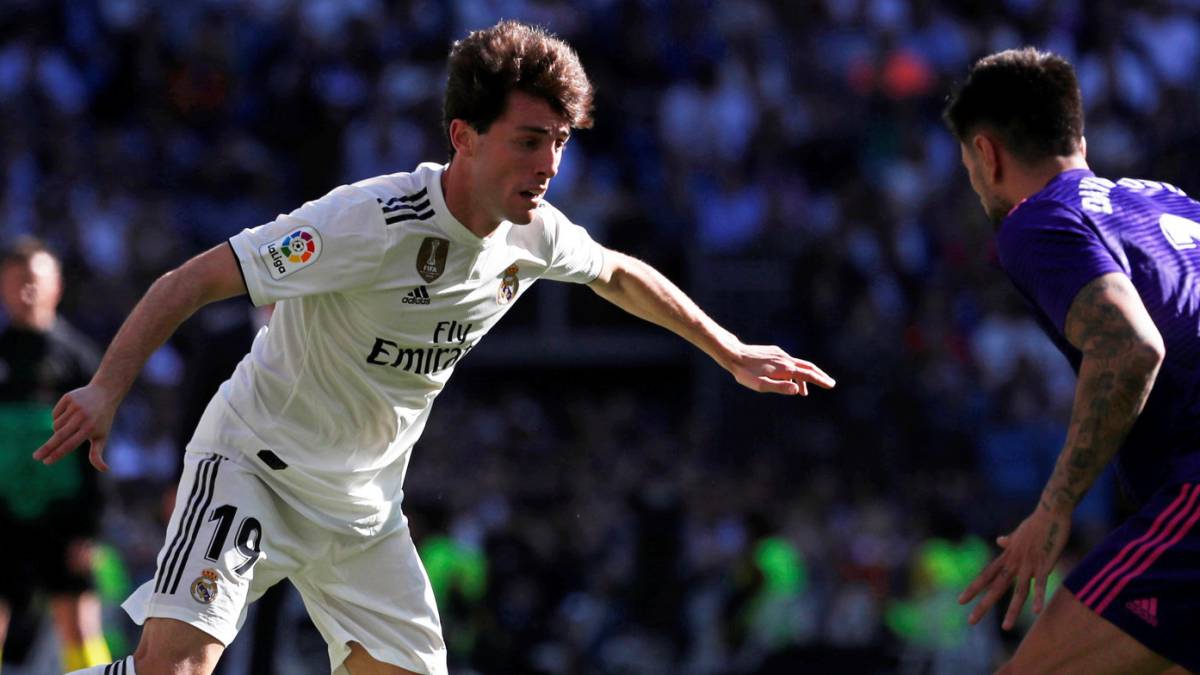 Alvaro Odriozola, holder before the forced absence of Carvajal, analyzed the victoria of Madrid against Celta de Vigo.
Trainer change: "These last three trainings we have worked very well with the new coach, it has been seen in the field what he brings, the way of play, how we have to get in. The goals have come in the second part, they could have arrived in the first ... We are very happy that a new era begins ".
Isco, of not playing holder: "In football these things happen, we have to leave it as an anecdote, those of us who are in the field today have done very well, those who were not playing very much have done very well and we have to congratulate them. an enviable squad, one of the best in the world, if not the best, we are all prepared to give our 100% and wanting to finish the season well with the new coach ".
C ambios con Zidane: "I will not discover Zidane. As a player, it's football history, one of the best in history. When I was little, he was my idol, and as a coach he has that special aura that sometimes makes things go better. Soccer sometimes has no answers. I think with Zidane things are going to go better. "
Zidane's influence: " It shows, of course: when he looks at you, when he talks to you ... It's something special. Is something special. It's the history of football, of Madrid. It is a dream that can train me today. I see people with great desire, very plugged. These last trainings, you do not see it, but they have been a pass ".
Give to Zidane in this final straight: " Not only for Zidane. To me, from what I have been taught, all the matches are a final in this club, you are playing your life. I do not know if there will be revolution, I do not have to think about it; We have to give 100% and focus on the matches. That is the only secret for things to go well, and we will do well. "
The dismissal of Solari: " These things make me very sad. He is a Madrid coach, but he always gives a lot of courage and pain when they throw someone out of his job. You know what these things can happen. I have many things to thank Solari for and I told him so. Now a new stage begins. There can be no more illusion among us. You have to focus on the present and this is Zidane. "
Better: " Sometimes this kind of thing happens, a new coach comes, people renew their illusions ... Real Madrid has done it after that dramatic week. The players also happen to us. When a new coach comes, you always have that desire to fall in love with him. "
Title options: " We go match by match. In football you can never think about the future. In the break, to work and think about the next game, which is at the Bernabéu. We have to finish the season well: they say that nothing is at stake, but pride is, and more in this club. "
Ceballos, about Zidane:" It seems that the change has worked "
Dani Ceballos attended Bein LaLiga after the encounter.
With what sensations does the match go?
These three points were very important to continue in good dynamics and to recover sensations.
How did you see the landing of Zidane?
The truth is that the change of coach seems to have worked, the team has returned to take sensations and especially has won the three points, which was the most important.
These games that have some review for the entire template?
We are clear about the objective : there are now ten days and we have to add three in three to finish as high as possible.
Isco and Bale, two that did not come playing, have scored the two goals ...
Of course, they are two key players for us and they have to feel important, like the other players in the template.
Pero Zidane has given a good return to what was doing Solari ...
Is what the coach thinks at every moment, I think you have to respect all the decisions you make and we all have to be plugged in here to finish the League.
For you the arrival of Zidane what is it? The last course counted very little with you ...
From the first moment he gave me confidence, I was the first change in the key moment, with 1-0. He told me to play and enjoy and that I have done, I felt very comfortable.
Fede Valverde: "I admire Zidane, I must take this and learn from him"
Fede Valverde spoke in Real Madrid Tv:
How do I know find after the triumph?
Many thanks, very happy the truth, for a triumph that supposes a very great satisfaction after so many defeats. We went to the trot for these last matches, to give everything and leave Madrid where it should be, as high as possible.
Madrid has been very dynamic with the ball ...
It is as the coach told us, moving the ball from side to side As fast as possible and try to give pass to Isco, the most advanced player in the midfield, and look for centers.
In the second half the Madrid was much better in recovery.
It is very important, when you recover the opponent comes down, it costs him emotionally to leave the pressure and for us it is important, also to find the motivation to look for the next ball.
What do you think of Zidane as coach?
I admire him a lot, he has won everything and having him coach is something that I should take advantage of, I have to learn from him, also from my classmates. This week we had some nice workouts, we are in good dynamics and now, to keep it until the end.
Photos from as.com