Number one Djokovic skates: eliminated by Kohlschreiber
The Serbian lost by a double 6-4 before the number 39, which cut a possible final with Nadal. Good opportunity to cut points for Spanish.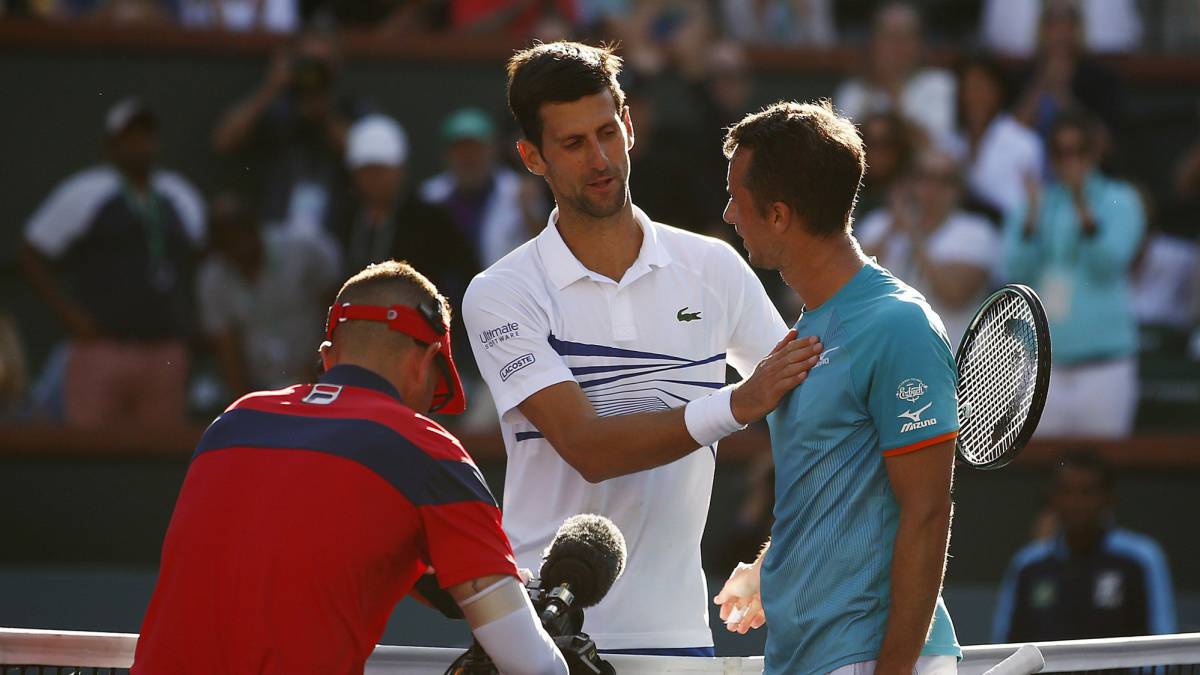 Novak Djokovic, the alien, returned to being human in Indian Wells and fell in the round of 16 against Philipp Kohlschreiber, 35 years and 39º of the world, by a double 6-4. Booom! The impact of the elimination of number one ran like wildfire through the Coachella Valley. The five times champion, on the street. The possibility of another crossing with Rafa Nadal in the final, which he crushed in Australia, was severed.
The German knocked down the Serbian for the second time in his career, although since that first time he won he had lost another eight. Djokovic had a great opportunity to add more points, because he only defended 10 having fallen on his debut in 2018 against Taro Daniel, in the midst of a crisis of confidence. The difference with which I started with Nadal was 2,590 points. Suma only 35. Rafa, who did not participate by injury last year, could add up to a maximum of 2.000 to be champion, which would not suffice to recover the scepter but would leave much closer.
There is no danger either the record of 33 Masters 1000 of the Balearic, that Djokovic would have tied to win again in Indian Wells. Number one drowned in the Indian wells of Palm Springs before Kohlschreiber.
Photos from as.com