Muguruza: "Andreescu is playing well and arrives with confidence"
The Venezuelan-Spanish tennis player assessed his victory against Kiki Bertens in the Indian Wells round of 16 and analyzed the Canadian, who will be his rival for a place in the semifinals.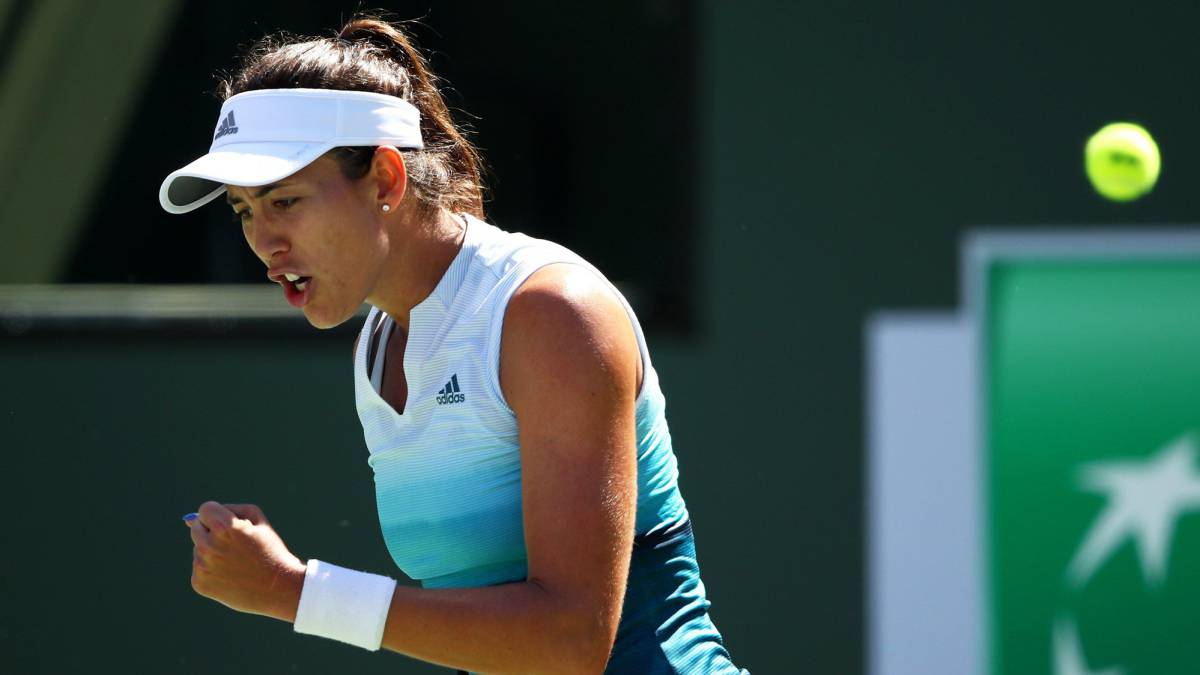 Garbiñe Muguruza managed to advance to the quarterfinals of the Indian Mandates Premier Mandatory after beating the Dutch Kiki Bertens in the round of 16 and citing with the Canadian Bianca Andreescu in the fight for a place in the semifinals.
Muguruza positively assessed the game played against Bertens during the meeting. "Yes, I think it was a very difficult game. I think we both play well. Each rally was very intense, it was very long. Basically until the end of the game, anyone could have won. And I'm happy about the level at which I played, and also about the way I handled the intensity of the game and did not let anything go down during the whole game. I think last year was very good for her. It has a very solid game. She is a difficult opponent to play, and she also showed it today. " The Venezuelan-Spanish also confessed that the fact of being a tall player helps her with her tennis, but she believes that agility is also important. "Yes, I've been working a lot on my mobility. I think that being a tall and aggressive player is very good. But at the same time, you have to be able to be athletic and be able to hold on and run, and have good mobility, too. So I can combine both styles of play. " Muguruza was pleased to continue advancing rounds in the first Premier Mandatory of the season. "It's a very important tournament. It does not matter at what stage of the year we are, but the fact that I'm still playing against the best players is always good. That's what I'm looking for. I won another opportunity to play another game and keep moving forward and moving forward. That's what I want, honestly, to play many games, face the best and maintain a good level. " The Spanish-Venezuelan player also analyzed Bianca Andreescu, , her rival on Wednesday who agreed to the tournament thanks to an invitation, although she admits that she does not know much about her style of play. "I did not see her play. I think he's playing very well since the beginning of this year. I do not know much about her. But surely he is playing well if he has come this far and will be confident. I know he has a strong physique and moves well. I'm going to see a little more tonight. It's going to be exciting. " Finally, Muguruza defended that there are tournaments before each Grand Slam after they changed the venue of the New Haven tournament. "I think there should be a tournament before each Grand Slam. There are always, throughout the year, tournaments before the Grand Slams. If you want to play or do not want you do not play, but there should be one yes, if it is not New Haven, any other city in the United States, because it is the US Open series, to give the opportunity to the players. to give the extra matches ".
Photos from as.com