MotoGP: Timetable and how and where to see the Grand Prix of Argentina
The Termas de Río Hondo circuit hosts the second round of the Motorcycle World Championship. Learn here how to see and follow it online.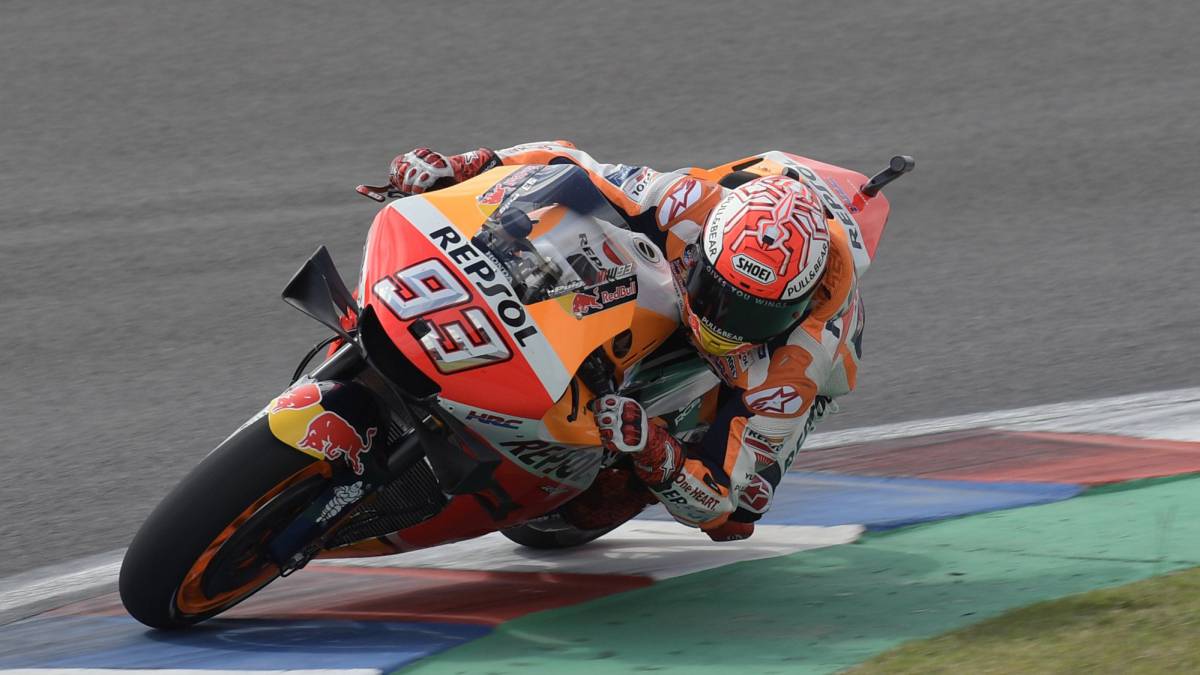 The Grand Prix of Argentina will be open in Telecinco, which will offer all qualifying sessions and races. Dazn, on the other hand, will broadcast the free practice, as well as the classifications and the races.
Schedule: What time is the GP of Argentina?
Saturday
13: 00 L3 Moto3
13: 55 L3 Moto2
14: 50 L3 MotoGP
16: 35 Clas.1 Moto3
17: 00 Clas.2 Moto3
17: 30 Clas.1 Moto2
17: 55 Clas.2 Moto2
18: 25 L4 MotoGP
19 : 05 Clas.1 MotoGP
19: 30 Clas. 2 MotoGP
Domingo
17: 00 Race Moto3
18: 20 Race Moto2
20: 00 Race MotoGP
How to contract and see DAZN?
The first step is to access the DAZN website and create a user account with an email address and a password.
The following will be elect the payment method the user prefers. The first month is completely free and the price after is 4.99 euros per month. The user can unsubscribe from the service at any time, since there is no permanency contract.
Finally, accede to the DAZN website with the user chosen in the first step and enjoy the platform's broadcasts.
Where can you see DAZN? DAZN on TV and Smart TV Apple TVAndroid TVLGPanasonicSamsungSonyPhilipsAmazon Fire TV and Fire TV Stick DAZN on Mobile
You can download the application for iOS or Android and enjoy events instantly, later or away from home. Available on smartphones and tablets. Issued on smart TVs.
DAZN on PC
You can see DAZN online in a browser, without having to download any software
SafariChromeFirefoxEdgeInternet Explorer DAZN on PlayStation 3PlayStation 4Xbox One consoles
Photos from as.com