Mirotic: "I would bet to see Anthony Davis in the Celtics"
The Bucks player spoke at El Larguero about his adaptation to Milwaukee and praised Giannis: "He's a little more complete and hungrier than Davis."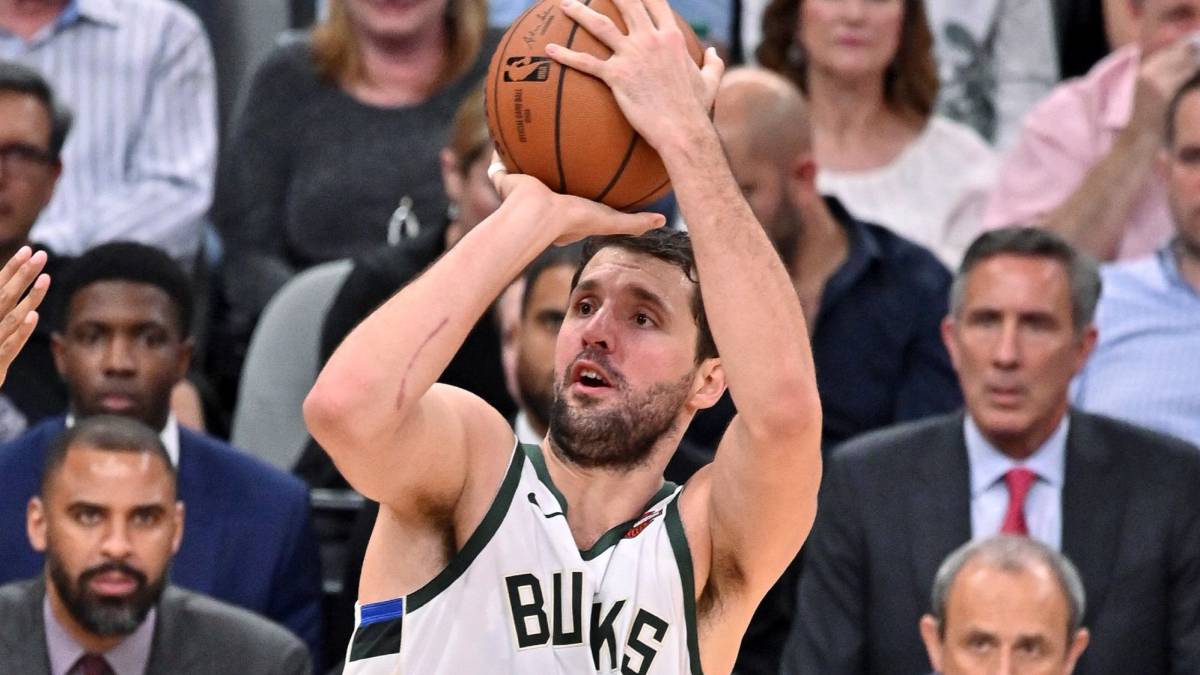 The Hispanic-Montenegrin player of the Milwaukee Bucks went through the microphones of El Larguero de la Cadena Ser to review many current issues of the NBA, his new team, the Milwaukee Bucks, and also the World Cup in China to be played at from August 31. Manu Carreño and Antoni Daimiel were asked about these things and some more and Mirotic was quite frank with his answers.
On how he looks on his new team: "I adapted very quickly because of the style of play they have, they play a cheerful basketball and Milwaukee is a very hungry team, I honestly see the team with options to play the finals. "
He spoke of the team's great star, the Greek Giannis Antetokounmpo: " I did not know Antetokounmpo before arriving here. A great guy and a hard worker, although he is young he is a very good leader, what has surprised me the most is how humble he is, the stars do not look at the people who ask for t-shirts and Anteto always signs the T-shirts of the fans and he gives them affection, he is really very humble ".
You also asked him who he thought was better, if Giannis (his current partner) or Anthony Davis (with whom he shared urn in New Orleans) : "Both are All-Star but you have to keep in mind that Giannis was chosen to be captain. It may be a bit more complete Antetokounmpo and may have a little more hunger. "
Talso spoke of the arrival of his friend Pau Gasol: " I see Pau very excited, I think it will bring much to the team. He is the only one of the team that has won rings. Not even in my best dreams did I think Pau was going to get to Milwaukee. When he called me he gave me great joy. I wrote to him afterwards all the time. I am very happy to live another stage of my career with him. "
Sobre Spanish team and the possibility of attending the World Cup this summer: " I have never felt that I play a place in the National Team with Ibaka. The most important thing is that we are both willing to help Spain win. Whatever the coach decides will accept it. If he calls me great ".
Finally Mirotic dared to predict the finals of both Conferences and the one who believes will be the MVP winner: " If I have to get wet, I would say that the East final will be Bucks-Raptors and in the West Warriors -Rockets, because the 'beard' is again very well. The MVP? I think they're going to give it to Harden, but for me Giannis Antetokounmpo deserves it without a doubt ".
Y to finish, one of the questions of the million:" Where will Anthony Davis play? I would bet on Boston Celtics because I do not see it easy for him to go to Los Angeles, not for him, but for the New Orleans franchise. He seems to like what Boston can offer him and they will always do the best for the franchise. "Word from someone who knows the Pelicans inside.
Photos from as.com