McLaren, who least improved his time; Mercedes, the one that most
The record of Carlos Sainz is only eight tenths better than Fernando Alonso's time in 2018. Mercedes has run more than two seconds faster.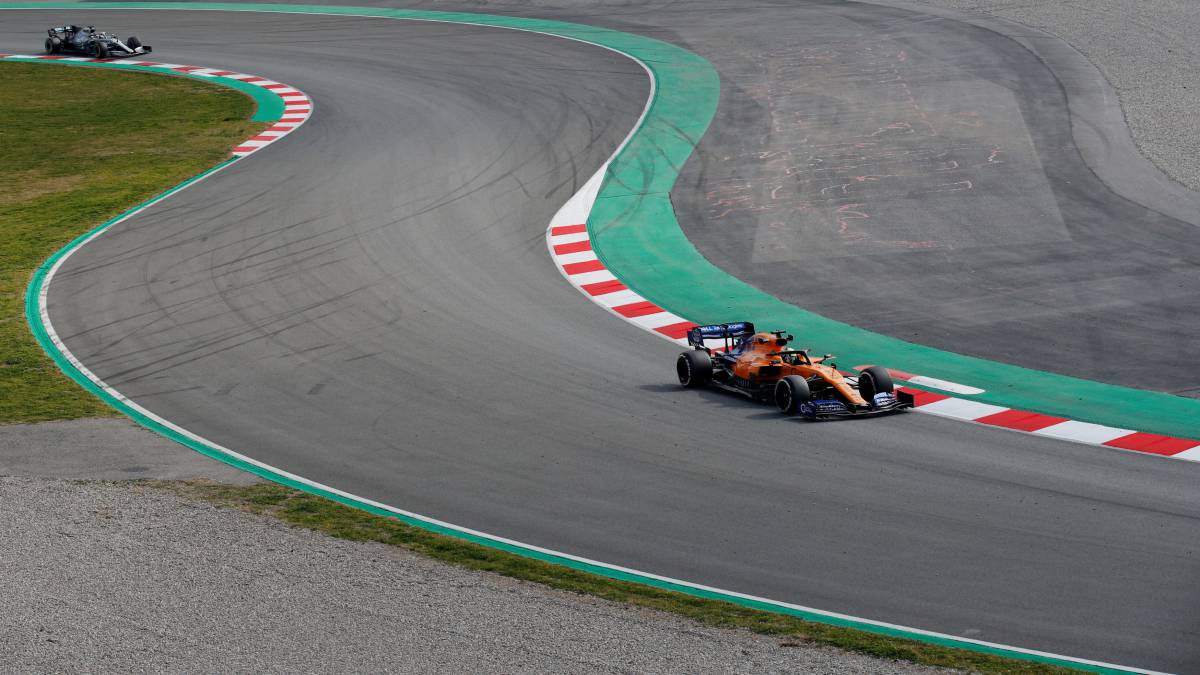 Infinites. One already loses the account of the amount of analysis and classifications that have been made to determine the order of the grid after eight days of preseason at the Circuit Barcelona Cataluña.
All indicates that Ferrari lands at the Grand Prix of Australia 2019 possessing the fastest car of the 'Gran Circo', with Mercedes and Red Bull a few tenths of distance from the Rampante Cavallino.
Behind the magnificent three, that except victory will be shared victories and podiums, the fight to lead the 'F1b' is sensed frantic between Renault, Haas and Alfa Romeo, with Toro Rosso, McLaren and Racing Point a little behind French, American and Swiss in long runs mainly, closing Williams this particular table of performance.
A hierarchy very similar to the one that existed in the World Formula 1 2018, despite the aerodynamic simplification that cars have suffered in the ailerons and bargeboards to facilitate overtaking.
Cambios, which according to Mattia Binotto had caused a loss of speed close to the second and a half per lap, which has not been reflected in Montmeló. Because the ten teams participating in the championship have lowered the best times they marked a year ago in Montmeló.
Mercedes is the team that has made more progress, although it should be noted that in 2018 its fastest record was achieved by Lewis Hamilton with ultra-soft tires, tires that were 0.9 slower than hyperblack tires, the favorite choice of a vast majority of participants.
A second position in this ranquin is Alfa Romeo. Almost two seconds faster this year Kimi Raikkonen has driven at the wheel of C38 compared to the time of Charles Leclerc, a sample of the progress that the team of Frédéric Vasseur has experienced since the arrival of the Italian brand.
Follow them, we can agglutinate two groups formed by Toro Rosso and Racing Point on the one hand, and Haas, Renault and Williams on the other. 70 hundredths separate the cars of Faenza and Silverstone, for an increase close to the second and a half in both cases, while Americans, French and British are the last teams that manage to reduce their most outstanding time of the last year by more than one second.
Sorprende glimpse Ferrari and Red Bull occupying the penultimate and penultimate position in this singular table, with an advantage of only five thousandths in favor of the Cavallino Rampante, with McLaren inhabiting the last position with only eight tenths of prosperity.
Photos from as.com