Márquez tenses the rope in Argentina from the beginning
The champion achieves the best time with authority with 0.3 over Miller, who also carries the famous spoiler, with Dovizioso 7th to 0.7. The Yamaha, far away.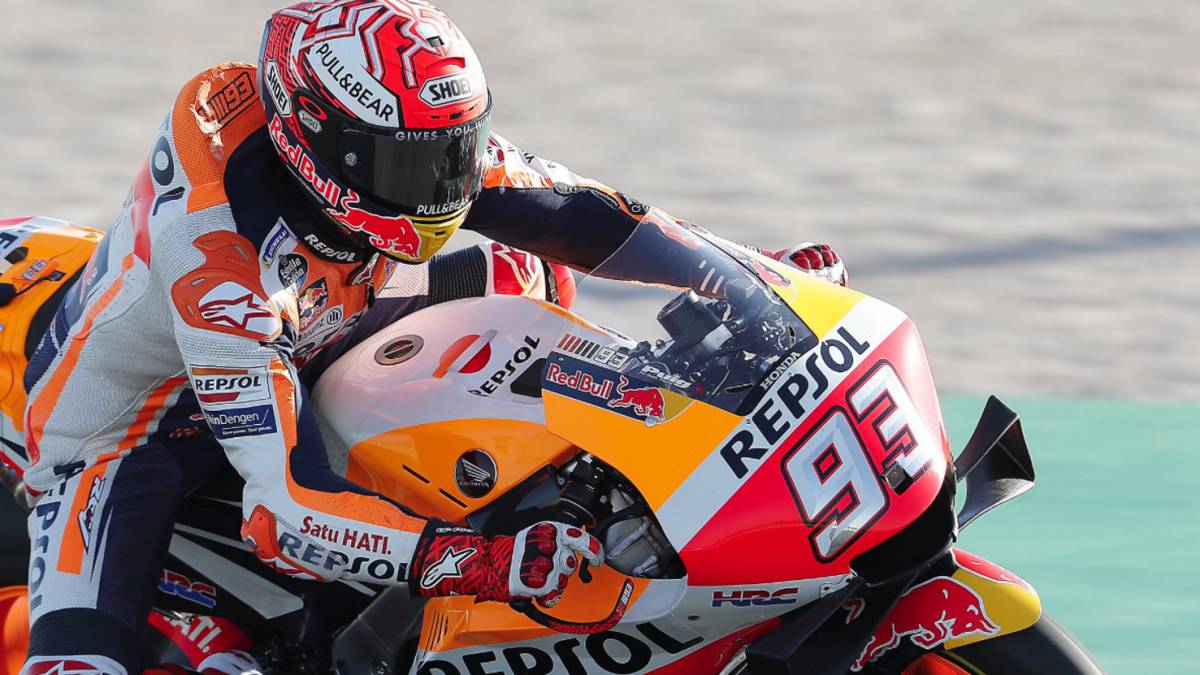 It is still slow in the start of the GP of Argentina for MotoGP, due to the conditions of the asphalt, with little grip, but with a rider very much above the rest. This is Marc Márquez, who has dominated the whole session with authority, without changing tire, and only in the final moments has he seen, relaxed, as his pursuers cut back his advantage, which came to be three quarters of a second before Jack Miller reduced it to 0.353.
The time of the champion riding his Honda has been 1: 39.827, which is still far, just over two seconds from the 1: 37.683 that he scored on this track to take the pole in 2014 and which is the fastest lap given in the Argentine track on two wheels.
If the weather accompanies the rest of the weekend as it did in the first test, you can approach that time or even to lower it. Right now, with the rains fallen the days before the GP, the asphalt offered very little grip, something that will improve with the passage of the sessions and the remains of rubber left by the motorcycles.
333 3333Miller, who already took the pole last year here playing with dry tires with the asphalt still half wet, has incorporated in his Ducati the spoiler of discord that also mounted officers Dovizioso and Petrucci, this has led one of the two falls of the session. The other has been Mir and happily without consequences in both cases.
Ducati already knew before coming that Marquez was very favorite in this circuit and now its leader, and World Cup, starts seventh and 0.768 of the head. In all cases, these early times should change a lot in the next field trips, because there are some unusual names among the first. After Márquez and Miller appear until closing the first ten places with provisional access to Q2 Crutchlow, Morbidelli, Iannone, Zarco, Dovizioso, Quartararo, Rins and Rossi. More back they have finished Pol 12º, Aleix 13º, Lorenzo 14º, Rabat 15º, Maverick 18º and Mir 19º.
Photos from as.com