Machín: "We are going to remember many years of that 4-3"
The coach from Soria is very touched: "It's the misery and the greatness of football, the least I think about is the personal aspect".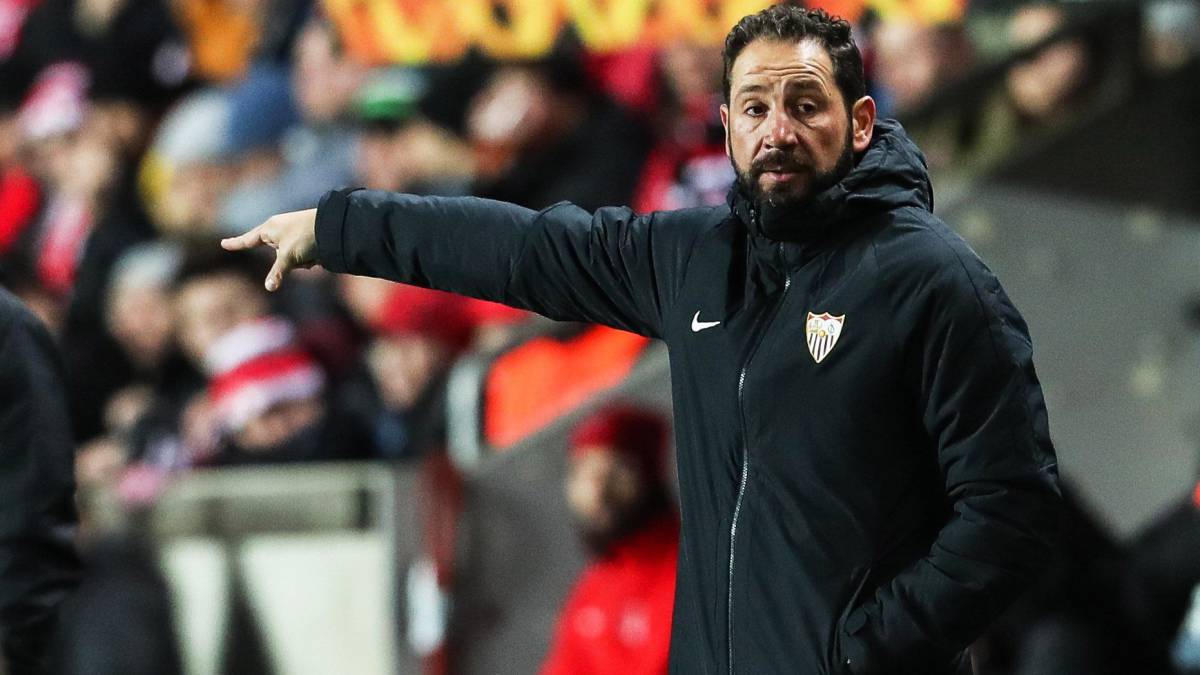 Pablo Machín, Sevilla coach, praised his team's tough defeat against Slavia de Praga in Europa League: " It was a crazy game, we thought that scoring three goals would increase our chances of winning, , and we had one minute left. This is the greatness and the misery of this sport. That minute has decided that our illusions will be truncated and that Slavia can continue to dream in this competition ".
Gol de Vázquez. "I did not think the game was already won, but with three goals we would have a good chance of getting through the tie, and the analysis will probably change a lot from what was written until that 120th minute and what will be written from 121" .
Slavia of Prague. "The key moment that we are going to remember for many years is the end, we are unable to clear a ball, Slavia accommodated his system to ours, when we put ourselves ahead they had nothing to lose, they had a lot of direct play, Momentum, their physical power was felt, the feeling that is that every time they were close to finish, they were very effective, I think we should have been like that in the first leg and not have to come here to do a feat that it was almost achieved. "
Defense weakness. "Their game was direct but many times it was uncontrollable, I think we can not reproach the attitude of the players, I know they have left their souls in the field, and when they marauded the ball near our area many times they accumulated a lot of players. We have had several misfortunes but especially in the last one that gives me the feeling that Kjaer wants to clear, he does badly and goes in. Football changes a lot in a minute and we go from greatness to misery, that's what this sport has ".
Your position. "What I'm thinking about the least is the personal issue, I want to lift the team's spirit as much as possible, there's a game against Espanyol, now we have to take defeat, that's what it touches" .
Photos from as.com