Lonzo: "If the Lakers pass me, so let them pass me"
The player has spoken with journalist Sams Charania and told him that the only thing that interests him is recovering well from his injury.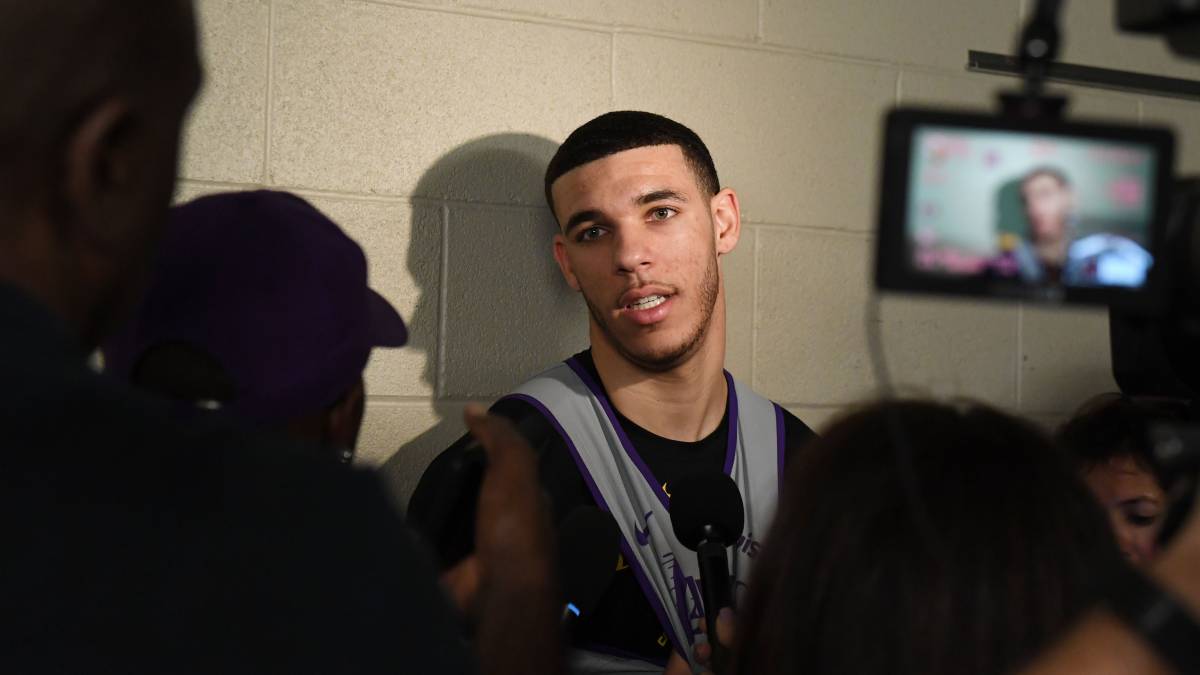 The love story between Los Angeles Lakers and Lonzo Ball has not gone through its best moment. Of the tremendous expectations created upon his arrival, heightened by the fact that he was born and raised a few kilometers from downtown Los Angeles, he has gradually become suspicious of many fans, who do not see him as a number 2 of the draft. But that disaffection seems that now also goes in the other direction.
At least that is what can be deduced from the words of the player to The Athletic, and more specifically to the journalist Sams Charania, in which not see an iota of interest to succeed or not in its current franchise, the team that has been fond all his life. "In the end you can only control the things you can control." "If they pass me by, then let them pass me in. I'll be ready to go." The goal is to be the best player I can for any team. " That was his response when Charania asked about the possibility of leaving the Lakers in summer as a bargaining chip, something they already tried to do in February to bring Anthony Davis.
The illusion of making history of purple and gold has given way to make history, to dry. Regardless of the place. And its main objective now to get to that point is to recover as best as possible from the injury that has stopped him for almost two months. "I'm very, very motivated, I want to be the best I can be, I'm looking forward to this summer, I do not see it as additional pressure, because I have not had a full summer to dedicate myself. It's been frustrating, this is the second year that this has happened to me with injuries, but I have to stay positive, be motivated. "
It is not at all ruled out that the Lakers try to go for Davis or any other star again. and all the young people in the workforce are back in the market. The truth is that after a difficult start to the season, in which it was observed how Ball found it difficult to adapt to the LeBron James game, with the passing of the weeks it can be said that among all those youngsters he was the one who best played his side. The net rating of both is +3.1, better than that of LeBron with Ingram or Kuzma. His averages this season have been 9.9 points, 5.3 rebounds, 5.4 assists and 1.5 steals in 30.3 minutes per game, all worse than his debut season. Curiously, he has improved on the pitch from all distances, including triples and free throws.
However, that improvement is still not enough to consider him a player with a star projection, although he has already demonstrated that he is elite in defense . The problems of shooting and his continuous injuries can take him away from one of his major short-term goals: the extension of his rookie contract that he could sign in 2020.
Photos from as.com