LeBron rests and the Lakers continue to accumulate defeats
Clearly overtaken by the Pistons and plagued by casualties, the Lakers have one of the ten worst balance sheets of the regular season.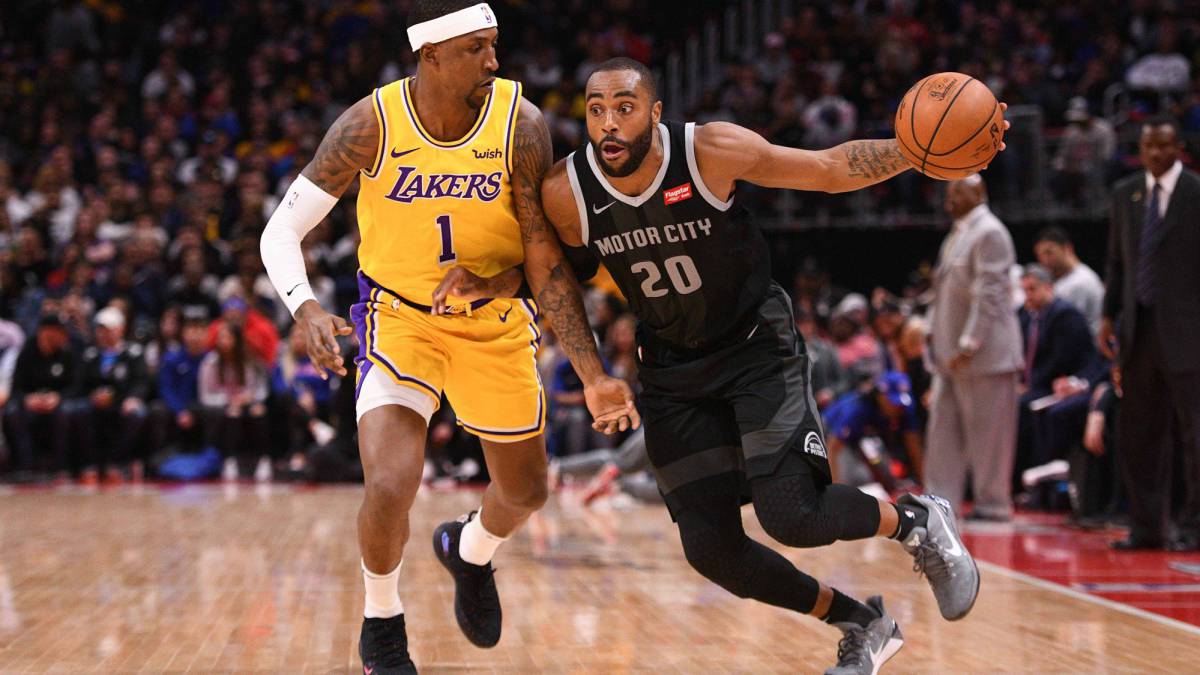 After two losses for a total of 62 points and getting 74 and 75, the Pistons had a great time going through the Detroit Lakers, back to back after losing in Toronto and without LeBron James, who rested. Without LeBron ... and without Rondo, Ingram, Chandler, Stephenson and already also Josh Hart, who arrives playing with a knee in very bad condition since before the All Star and the one that the Lakers would do best to give rest in what remains of a season in which everything that could go wrong, has turned out worse. They have 31 victories (31-38) and, more pending to have players to take to the track than anything else, it does not even seem very likely that they will add the five (they have 13 games left) to avoid, at least, that the balance in the first season with LeBron James is worse than the previous one. Something unheard of, unusual, incredible. But not inexplicable, in a perfect storm of problems ranging from the strange planning to the issues related to the Anthony Davis case and, above all, the injuries.
The Pistons won without any rush (111-97) and without any excess to a few Lakers who not only take a lot out of the fight for the playoffs but now, and plummeting, have the tenth worst balance in the NBA and therefore point to the top 10 of the draft, a strange end for a season in which LeBron has already lost 19 games, more than in the last three seasons with the Cavs ... together. So things, a quintet with Muscala, McGee, Bullock, Kuzma (12 points and 10 assists, top of his career) and a Rondo (despite his 15 + 8 + 7) whose campaign has been a huge fiasco did what he could ... Correct in defense in the first half and never too good in attack until a fourth quarter in which , already with everything decided, the L akers scored 35 points.
The Pistons, who have nothing else at stake to know if they will be sixth or seventh in the East (the Nets are in a technical draw with them) leaned on Drummond (19 points, 23 rebounds), Reggie Jackson (20 + 5 + 5) and the triples of Ellington (4/8, 12 points) and Galloway (23 points, 4/6). A very easy victory for a team that tries to get out of a strange identity crisis that has happened to him when things were better before someone who has not experienced exactly that, that things are going well for too long. Neither with LeBron nor without him ...
Photos from as.com