LeBron defends Westbrook in his showdown with the Jazz fan
The player of the Lakers wanted to show his support to the base of the Thunder, who received racist comments from a couple in Utah.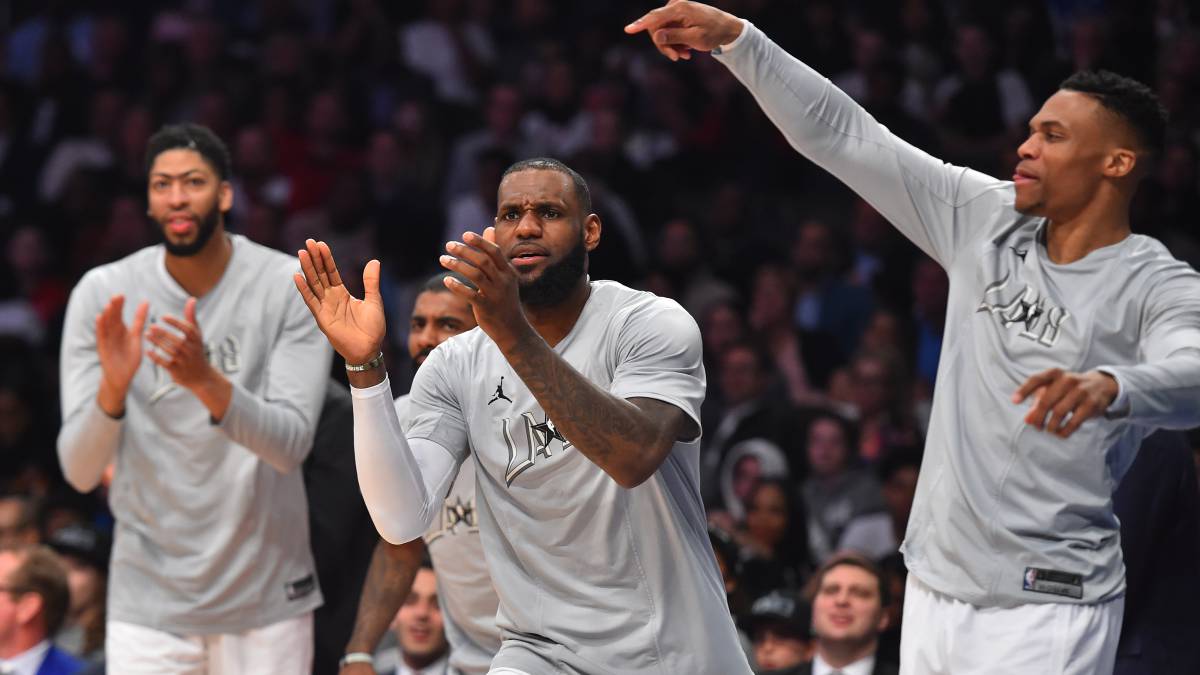 There was a very unpleasant event last Tuesday at the Utah Jazz-Oklahoma City Thunder. A couple of fans who were sitting very close to the bench of the visiting team gave racist remarks to Russell Westbrook. The player, far from being silent, verbally confronted them. The news spread like wildfire later, along with a video of the moment in which Westbrook threatened them . The Thunder clarified later that he did not allow them to get involved with his race, while the amateur claimed that they had not done so and that what had bothered him most was that he threatened his girlfriend.
An investigation by the Jazz has expelled for life from this pavilion fan for an "excessive and derogatory verbal abuse directed at a player during the match that violated the NBA Code of Conduct" . It seems that the Salt Lake City franchise also discovered a racist behavior in the words dedicated to Westbrook, which according to the player were "get on your knees as you have always been" after he complained that his joints bothered him. In addition, several publications of this fan in their social networks confirm a previous racist behavior, in addition to several tweets with insults dedicated to the player of the Thunder.
There have been many voices within the League that have come out in defense of Westbrook, among they were the one of LeBron James, who after his party in Chicago wanted to make his opinion public about it. "All the bad things about social networks had a good time when everything he said about Russ and about other people was discovered Obviously, Russ is a very passionate guy, but he is married and has three children, and it does not matter if You like it or you love it, or the way it plays. " She's one of the most loyal people I know, one of the most sensible people I know." Maybe Russ could have said a word in a different way, but deep down he had reason and that guy was wrong . I congratulate the Utah Jazz and their organization for doing what they did. "
He also wanted to explain how far he thinks the criticism of the stands should go to the players: " I understand that fans pay their money, that they have won with effort, to see this beautiful sport, to see our great players, and I respect it.But there is a very fine line when you go to the side of disrespect tuoso: am I cheering for my teammates, am I bothering the opposite guy, or am I crossing the line? There is a fine line, but everyone knows when you are crossing that line in such a case ".
Photos from as.com