LeBron and the Lakers recover their smile at Jordan's home
The Angelenos won again after five consecutive defeats. The forward finished with 36 points and 10 rebounds, his 29th double-double of the season.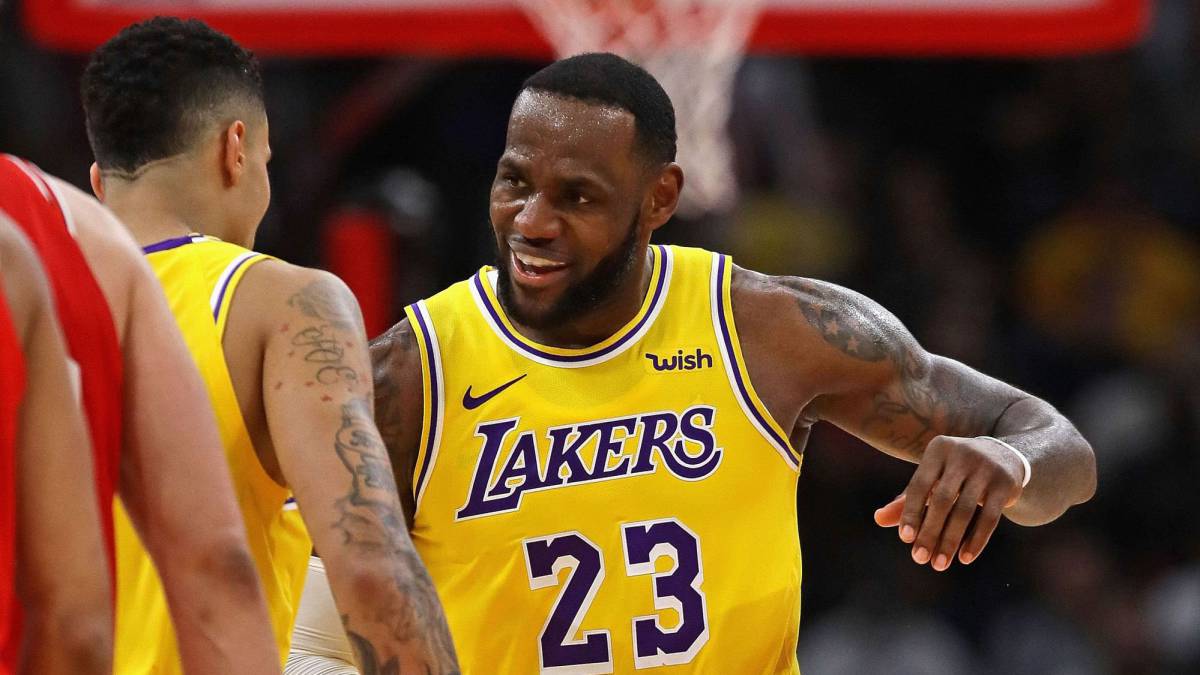 Almost a week after overtaking Michael Jordan as the fourth leading scorer in NBA history, LeBron James visited Chicago, the city where His Airness became the greatest player of all time. And he did it with triumph (107-123) . One very necessary for these Lakers who dragged the pain, discomfort and discomfort after five consecutive defeats, some of them as painful as against Phoenix Suns, the second worst set in the entire NBA.
Laos, but with much sweat, They recovered something smile in front of the Bulls. He did LeBron who signed a majestic double-double with 36 points and 10 rebounds and also Kuzma, who reached 21 after missing the last two games due to injury, a problem that has hit the franchise since the start of the course and that has Brandon Ingram and Lonzo Ball left out for the remainder of the course.
"It's where we are right now as a group, our job is to continue going out, give everything we can to improve and win all the games we have left", said Luke Walton, the questioned coach of some Angelenos who took control of the match after a partial 24-43 in the third quarter.
LeBron James match
The match ended in the last with basket of real luxury including: mate on the half-turn of LeBron (later dance) after an assist from Hart. An action that drew the smile in all the Angeleno players. The only one in a failing month in which the Lakers have almost certified their absence from the playoffs for the sixth consecutive season. The worst streak ever in the franchise is still active despite the arrival of a James who did not miss the fight for the title since 2005 when he was fighting his second season as a professional.
Chicago suffered too much the good day of the King the bad Markkanen. The Finn only reached 11 points after missing all three of his triples ... and they were not few: 0 of 8. Robin Lopez, Porter and Dunn were the only bulls that exceeded the 15 points: 20, 19 and 18, respectively.
Photos from as.com