La Aiztondo Klasika promises water, excitement and a tough finish
The Gipuzkoan event will be held this Sunday, March 17, on a 131-kilometer route that contemplates the ascent to Alkiza Alto.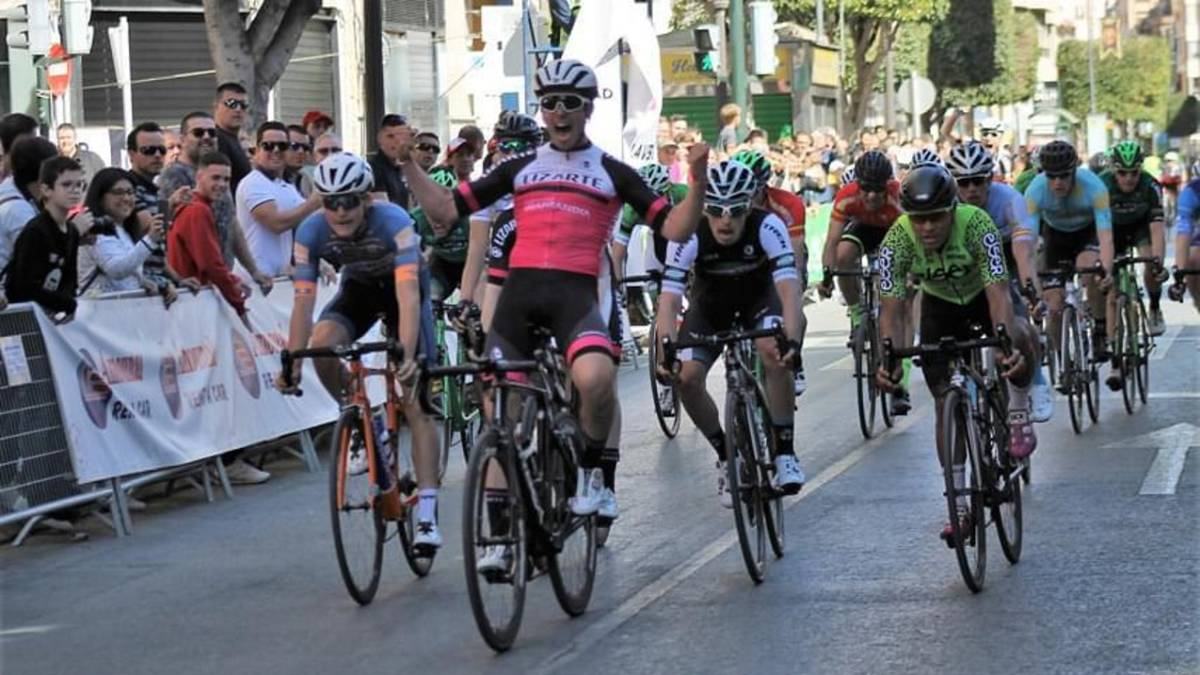 The slope, located in Aduna, from just over 800 meters to 8% of average slope that will give access to the finish line of the Aiztondo Klasika will be the judge who decides the name of the winner of the third round of the Spanish Elite Cup - Sub23, to be held this coming Sunday, March 17. Up to four times the peloton will face its ramps before facing it for the last time in a final resolution propitious for those who still retain vividness and explosiveness in their legs.
The 2019 edition of the Aiztondo Klasika, that will have 131 kilometers with exit in Villabona and arrival in Aduna, is called to be a nervous and unpredictable test, where the course of the test, the transit by the narrow and winding roads of the Valley of Aiztondo and the ascent to the Alto de Alkiza and the five ascents to the Alto of Aduna will cause the strongest cyclists to emerge from the peloton. And more in a day in which the rain is expected to make an appearance.
Lizarte cyclist Kiko Galván arrives at the Gipuzkoa test as leader of the contest after winning the Guerrita Trophy with sprint ahead of Daniel Avellanada and Alejandro Ropero and after being eighth in the Guadiana Circuit. Along with them three, some of the wheels to follow will be Eusebio Pascual, winner of the Aiztondo Klasika in 2018, and his fellow Caja Rural-Seguros RGA Joel Nicolau and Sergio Martín; as well as Angel Fuentes (Gomur), Miguel Angel Ballesteros (Valverde Team), Iñigo Elosegui, Roger Adriá (Lizarte) or Carlos García Leg (Kometa) .
The peloton of the Aiztondo Klasika will have 25 teams and 175 cyclists, the maximum allowed in the competition. Laboral Kutxa, Baqué-Ideus-BH, Eulen Group, Eibar Energía, La Tova-Asesoría Almudévar and Hostal Latorre will participate as invited groups; while the remaining 19 squads will be the ones to complete the Spanish Cup calendar: Lizarte, Caja Rural-Seguros RGA, Kometa Cycling Team, Froiz Supermarkets, Team Compak, Mutua Levante-Alé, Vigo-Rias Baixas, Escribano Sports Team , Kuota-Construcciones Paulino, Bicicletas Rodríguez-Extremadura, Aluminios Cortizo, Gomur-Cantabria Infinita, Electro Hiper Europa-GSG, ULB Sports-Natural Greatness, GSport-Central Platform Iberum, Telco'm-Ederlan-Osés, Eiser-Hirumet, Valverde Team-Terra Fecundis and Cartagena-Patatas Pijo-Esetec.
Photos from as.com